SBI CBO 2022 Exam Date & Call Letter Out!!!
SBI CBO 2022 Exam Date
The SBI CBO 2022 exam date has been announced. The SBI CBO 2022 online exam will be held on January 23, 2022.
SBI CBO Admit Card 2022
The SBI CBO Admit Card 2022 was been released on January 11, 2022. You can download your SBI CBO Call Letter 2022 using your Registration No/Roll No and Password/DOB.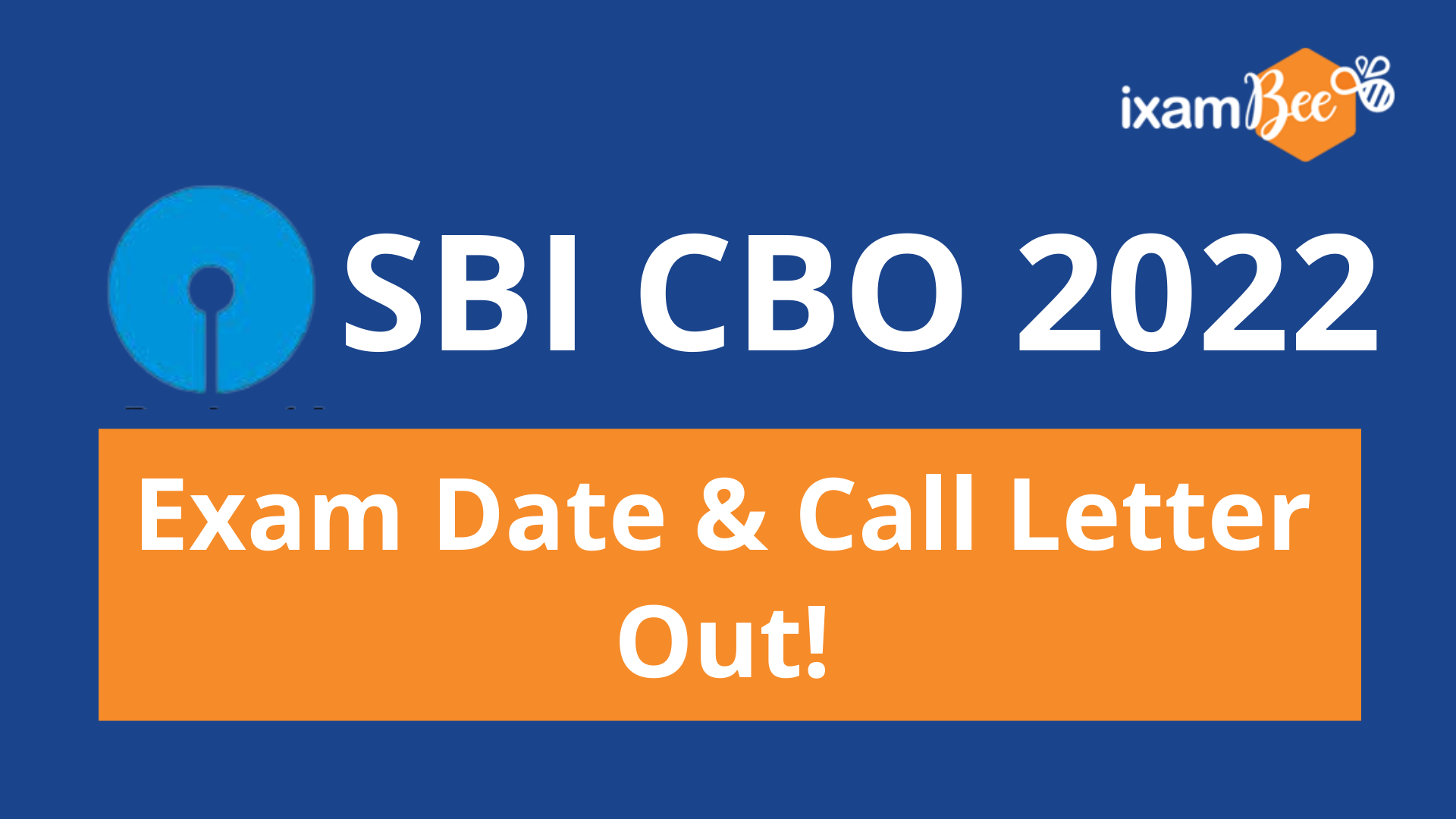 SBI CBO 2022 Notification
The State Bank of India is now recruiting for Circle Based Officers (CBO). A whopping 1226 vacancies for SBI CBO Recruitment 2021-22 have been announced. The way we see it, it's 1226 opportunities for you!
Here, we will be discussing the SBI CBO Syllabus,  Exam Pattern and Eligibility Criteria with you. Furthermore, some changes have been introduced in the exam pattern. Therefore, you must read all details carefully.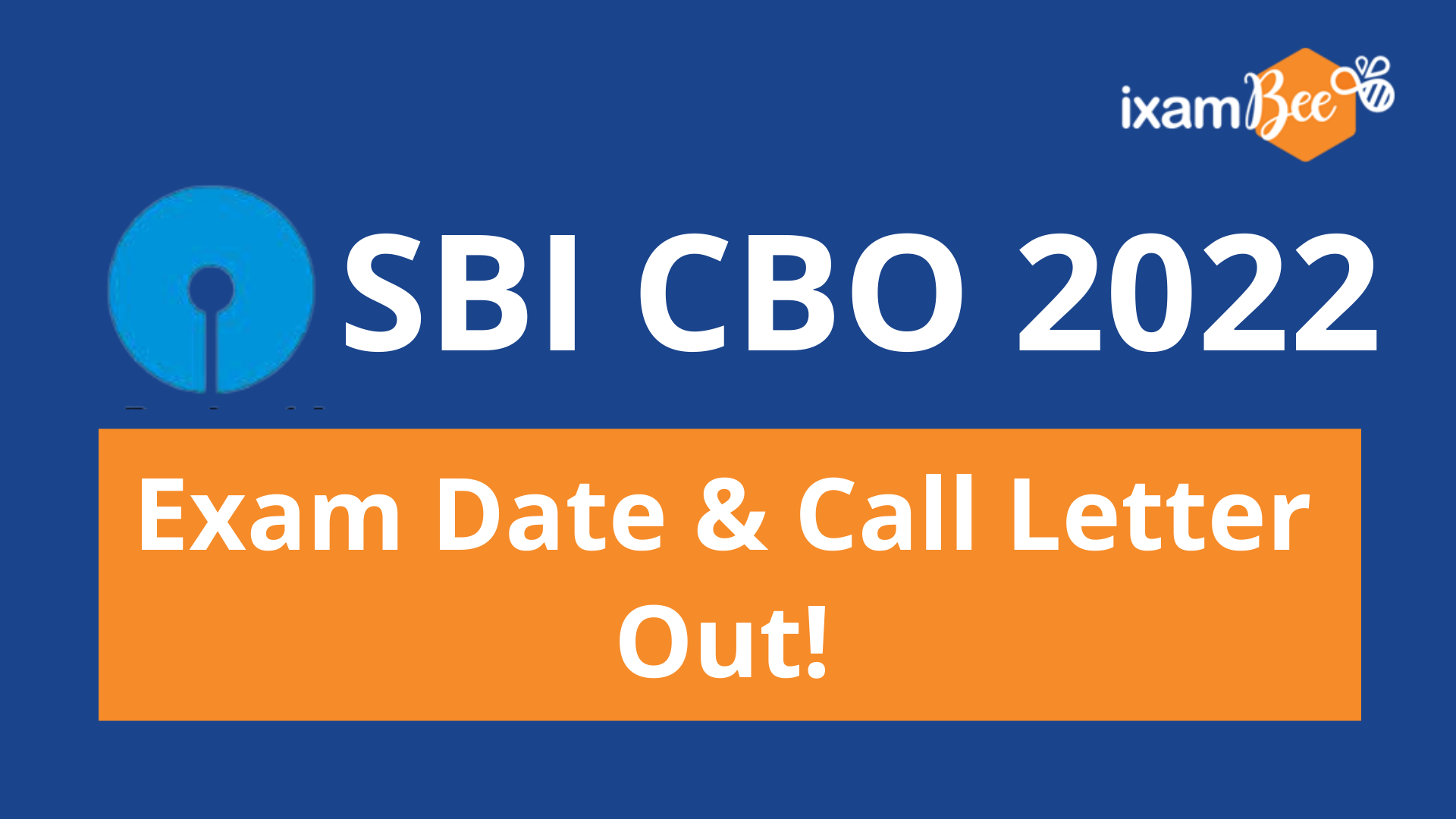 In case you have not applied yet, you should do that immediately. The application window will remain open till December 29, 2021.
SBI CBO 2021-22 Eligibility
Let us now study the eligibility criteria details have been provided below.
Criteria
Detail
Age (as on December 1, 2021)
The candidate must be between 21-30 years of age
Education
Graduation in any discipline from a recognised University. OR,

Any equivalent qualification recognised as such by the Central Government
Work Experience
Minimum 2 years' experience as an Officer in any Scheduled Commercial Bank. OR,
Any Regional Rural Bank as listed in Second Schedule of Reserve Bank of India.

Work experience will be considered after the completion of academic qualification.
SBI CBO 2021-22 Syllabus
For your written exam, you will be assessed on the following:
English Language
Banking Knowledge
General Awareness / Economy
Computer Aptitude.
There will be a paper on Descriptive English as well.
Read on to learn more about the exam pattern. However, be sure to take a look at the detailed syllabus for SBI CBO 2021-22 as well.
What's New?
Before we move on to talking about the SBI CBO 2021-22 exam pattern, you must take note that several changes have been introduced in this recruitment cycle in comparison to previous years.
Earlier, the subjects assessed in the exam were

General/ Economy/ Banking Awareness/ KYC-AML/ Preventive Vigilance/ Legal Issues
Data Analysis & Interpretation
Reasoning

However, these subjects will not be tested anymore according to the SBI CBO official notification 2021-22.
For the Awareness test, only General and Economy Awareness will be assessed.
Moreover, earlier the test contained 100 questions for 200 marks.
But now, there will be 120 questions for a total of 120 marks. Therefore, each question carries 1 mark.
SBI CBO 2021-22 Exam Pattern
The SBI CBO selection process will consist of 3 phases.
Online exam (CBT)
Screening
Interview
Let us now study this process in detail.
Online Exam (CBT)
Objective
Take a look at the details of Paper 1 in the table below.
| | | | |
| --- | --- | --- | --- |
| Subject | No. of Questions | Maximum Marks | Time Allotted |
| English Language | 30 | 30 | 30 minutes |
| Banking Knowledge | 40 | 40 | 40 minutes |
| General Awareness/Economy | 30 | 30 | 30 minutes |
| Computer Aptitude | 20 | 20 | 20 minutes |
| Total | 120 | 120 | 2 hours |
However, there is no negative marking.
Descriptive
| | | |
| --- | --- | --- |
| Name of Test | No. of Questions | Marks |
| Letter Writing | 1 | 25 |
| Essay (250 words on banking related topics) | 1 | 25 |
| Total | 2 | 50 |
For this paper you will be awarded 30 minutes.
Screening
In the next phase, candidates who perform successfully in the written examination, will go through a process of 'screening'.
Here, they will have their documents and online application produced before the Screening Committee.
This committee will verify the documents and match the aspirant's suitability to the job profile.
Also, be sure to check out the SBI CBO job profile as well.
Lastly, you must know the committee will especially judge whether or not the candidate satisfies the eligibility criteria.
Interview
After the Online Exam and the Screening, successful candidates will be invited for an Interview.
The interview will be for 50 marks.
In the entire selection process, the weightage of the Online Written Test to Interview will be 75:25.
Study with ixamBee
Online Course
A sure-fire way to succeed in any competitive exam is to study with ixamBee. The same applies to this exam as well. For this, sure to take a look at our SBI CBO Online Course if you want to shoot for success as well.
Free Mock Tests
If you are looking for
Top-quality mock tests;
Answer key with detailed explanations;
Multiple re-attempts;
Score comparison with other test-takers;
and free test series?
In which case, we have the answer to your prayers. Go take an SBI CBO free mock test today!
Santa's Here!
Santa came early this year!! Follow this link to find your Christmas present.
We wish you the best!
Also read
SBI CBO Recruitment 2021-22: Notification Out for 1226 Vacancies
CBI SO Recruitment 2021: Increased Vacancies & Important Updates