The RBI Grade B exam is a tough nut to crack and if have been preparing for this exam for some time now you might very well know that mugging up everything possible will not help you in cracking the RBI Grade B exam. You need to study properly and refer to the proper materials in order to excel in the exam. In this blog, let's understand what are the X-factors which will help you crack the RBI Grade B exam 2022 with ease.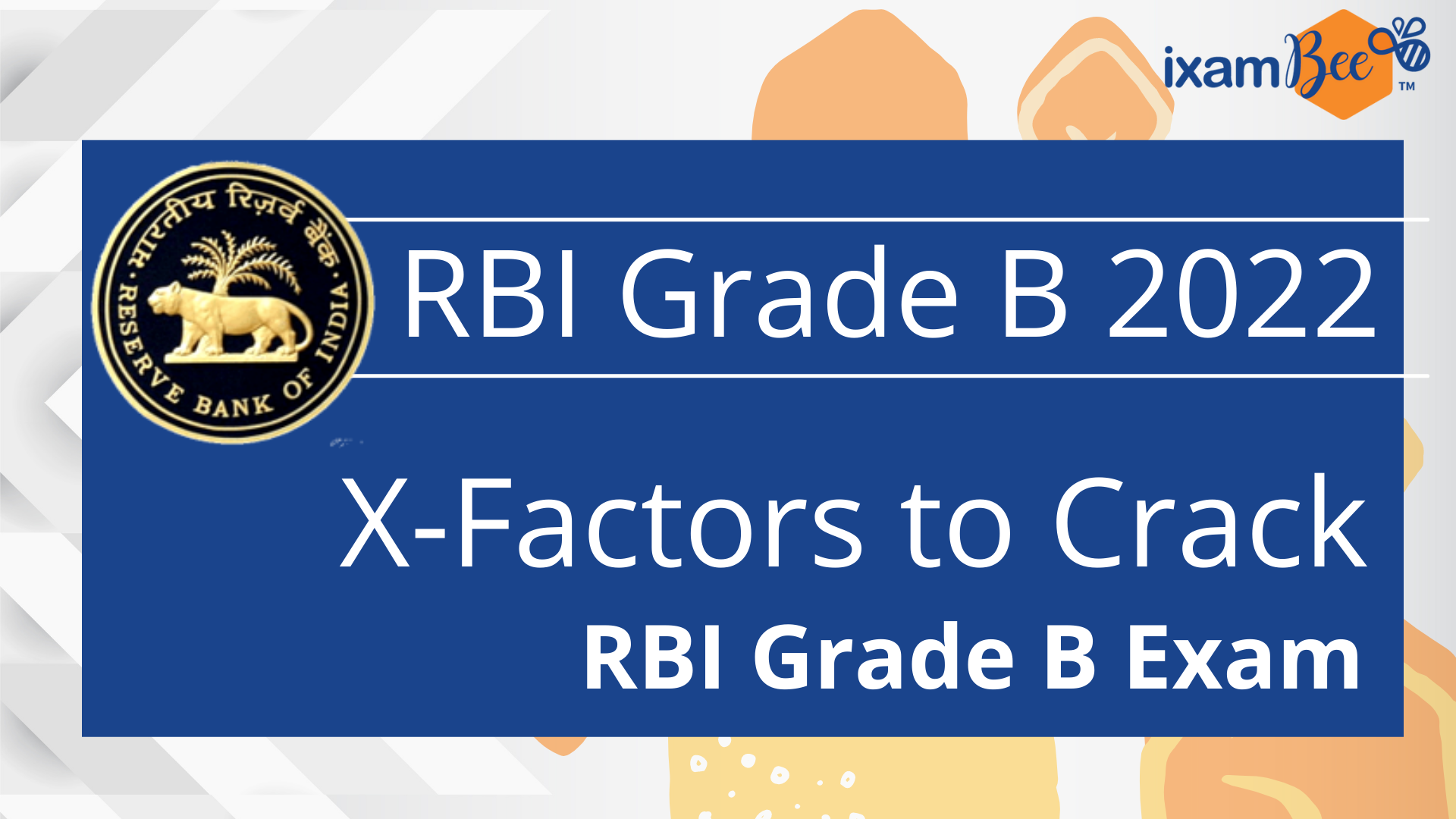 X-Factors to Crack RBI Grade B Exam
Let us now look at the x-factors that you should be aware of if you want to clear the RBI Grade B exam 2022.
RBI Grade B Exam Phase 1 Preparation
Let's first understand the preparation of RBI Grade B Phase 1
About 3 lakhs candidates appear in RBI grade B exam every year and less than 1% of this clear Phase 1 exam. Unfortunately, the official notification does not elaborate on the syllabus as it does for Phase 2 so when it comes to the preparation of RBI grade B, students start their preparation by studying for Phase 2 first. Also some of the topics in phase 2 syllabus are very interesting to study. Read on to lean how you can prepare for the subjects of RBI Grade B Phase 1.
Also read: 13 Mistakes to Avoid While Preparing for RBI Grade B Exam
RBI Grade B General Awareness
General Awareness is the key to success
You know that General Awareness is 40% (maximum weightage) of the Phase 1 exam. But strong grip on general awareness is also the key to score high in ESI in Phase 2. If you score very high in General Awareness you are sure shot to clear Phase 1, even by scoring cut-off marks in Quantitative, Reasoning and English Language.
Also read: How to Prepare General Awareness for RBI Grade B Exam 2022?
The Great Saviours: Reasoning and English
In the last so many years the questions asked in reasoning and English are of the same pattern so there is no surprise in the exam hall. Based on your preparation you can predict your score in English and Reasoning. English and reasoning are 45% of the Phase 1 exam, and the entire preparation happens beforehand with fundamentals and practice. Many students say that they become bored doing the same question again and again. But that is required for Speed and accuracy.
RBI Grade B Exam Phase 2 Preparation
Heart of the Matter: English Descriptive
When it comes to the preparation of English Descriptive paper, students start asking for important Essay topics, so that they can prepare in advance and score well. This is a mistake. The exam is about your writing skills that come by practicing writing. Simple, accurate and impressive writing is an art you need to learn for this paper which is one third of your RBI Grade B Phase 2 exam. Therefore, write at least 5-8 essays every week.
Also read: RBI Grade B Phase 2: Descriptive Writing Strategy and Tips
Specialisations Don't Matter You don't need to be an economist
Serious aspirants make this mistake; they want to become an expert when RBI is recruiting generalists. They start preparation by seeing the syllabus rather than going through the previous year question papers. Just a basic understanding of Economics (macro) is enough to clear this exam there is no need to go in details of any economic theory.
RBI Grade B Quantitative Aptitude Preparation
Much Ado about Nothing: Numerical are overhyped
In many years there were no numerical questions in the exam. Whenever they are asked hardly 2 to 4 questions. Before going to the numerical of Bond valuation and financial ratios understand the basics of banking and finance. Management is an easier one and about 50% of the questions come from management in FM paper.
Focus on ESI & FM
Although Economic & Social Issues and Finance & Management are assessed in RBI Grade B Phase 2 exam, you should not wait to clear Phase 1 to begin studying this subject. These subjects take time to be understood and retained. Do not expect that mugging up a few days before the exam will help.
Also read: RBI Grade B Phase 2 Exam: FM Descriptive Paper Preparation Strategy
Practice is Key!
At every step, you must review your preparation. For this, take help of RBI Grade B mock tests to understand how you are faring. At ixamBee, these RBI practice test series is available completely for free!!
Free RBI Grade B Mock Test Phase 1
Obstacle Race Winners: Final Selection
Most of those who get selected are from non-economics and non-finance background
Students say that it is difficult for them to clear the RBI Grade B exam because they don't come from economics, finance or commerce backgrounds. See in the selected candidate most of them have no such background. It is your preparation that matters, nothing else.
Egalitarian Choices: There is no preference for graduates of top universities and those having work experience
The exam is largely objective in nature. The Interview is for 50 marks, i.e. 14% weightage in the overall selection. The interview also is short (about 15 minutes) and to the point, marks are awarded based on your performance. A candidate coming with a very strong background also raises expectations and in case of non-performance gets penalised.
Vernacular is In:  Hindi medium students also become RBI Grade B officer
You may appear in the exam in Hindi medium. You may also appear in the interview in Hindi medium. But you have to ensure that you can manage the English language section in RBI Grade B Phase 1 exam and also score good enough in Descriptive English paper to get the final selection.
Read more RBI Grade B 2022 Preparation Tips
RBI Grade B Prep with ixamBee
Now you know what are the X factors that will help you be a pro and crack the tough nut RBI Grade B exam. Keeping students requirements in mind our faculty has curated a top notch online course for RBI Grade B exam, which will help you pave your path towards success.
ixamBee's RBI Grade B Online Course has been designed by expert faculty with vast experience in various banks like RBI, SIDBI etc. You will surely benefit from it.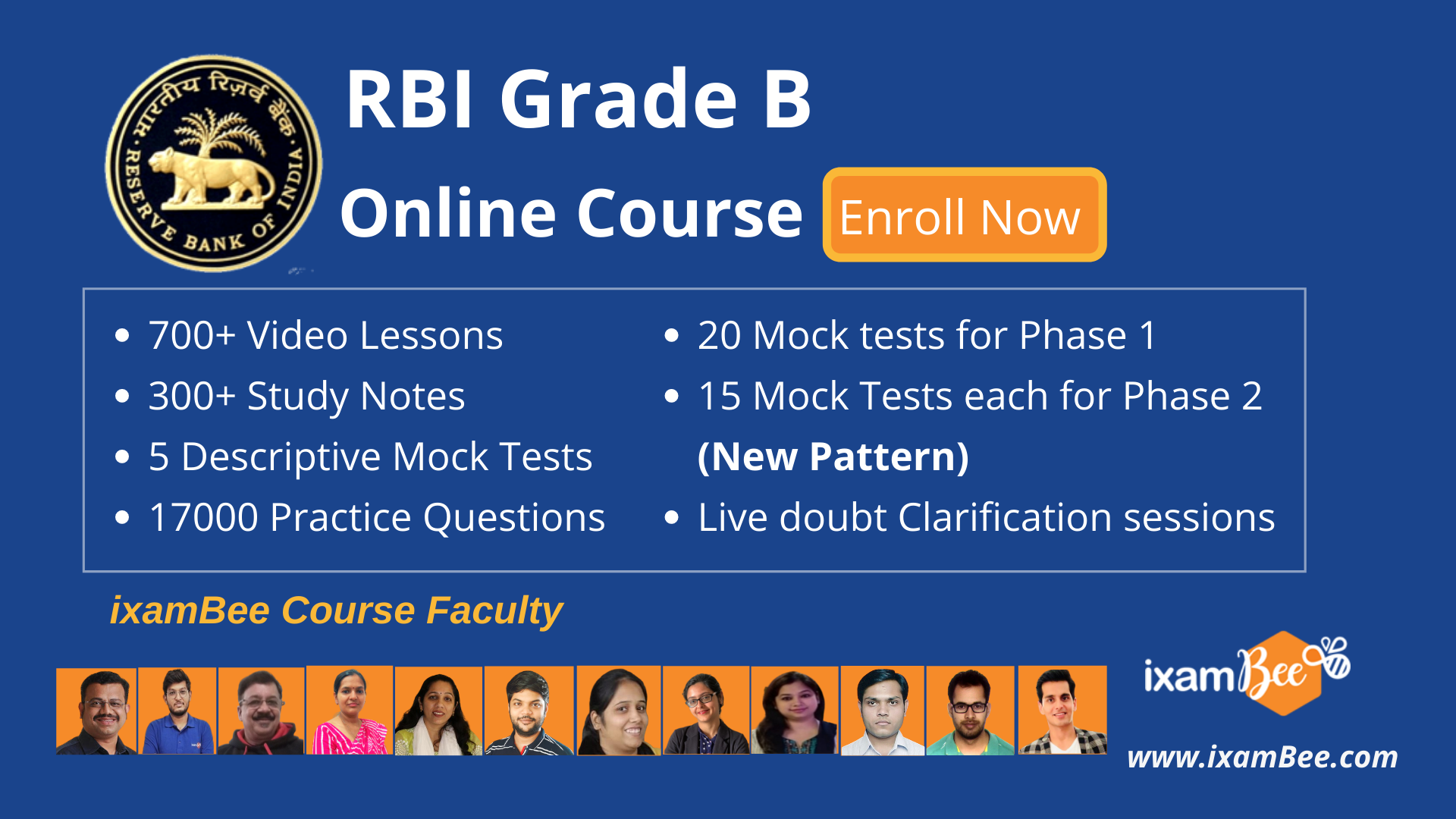 We wish you the best always!
At ixamBee you can find a number of Online Courses, GK updates in the form of BeePedia, as well as latest updates for Bank PO, Bank Clerk, SSC, RBI, NABARD and Other Government Jobs.
Also read
All you need to know about RBI Grade B- DEPR 2022
How to Prepare for RBI Grade B 2022? Start Your Preparation Today!
Perks of being an RBI Grade B Office
вива деньги займмикро займ в москвезайм под птс в новосибирске