Happy Teachers' Day!
"A good teacher can inspire hope, ignite the imagination and instill a love of learning "

– Brad Henry Read
Teacher's Day in India: September 05
Each year, the 5th of September is joyously celebrated as Teachers' Day, commemorating the birth anniversary of our nation's second President, Dr. Sarvepalli Radhakrishnan. This special day is dedicated to honoring his legacy and emphasizing the invaluable role of teachers in our lives.
Teachers undeniably occupy a pivotal place in our life's journey. They serve as a source of inspiration and enlighten us, unraveling complex concepts into understandable fragments. Their guidance instills in us the unwavering belief that nothing is insurmountable when pursued with passion. They refine our skills, nurture our personalities, and fortify our self-assurance, serving as the bedrock upon which our achievements are built. They are the guardians of knowledge, enlightenment, and prosperity, constantly nurturing their students to excel academically and uphold moral values. They are like guiding lights in our lives, illuminating our paths and equipping us to confront life's challenges.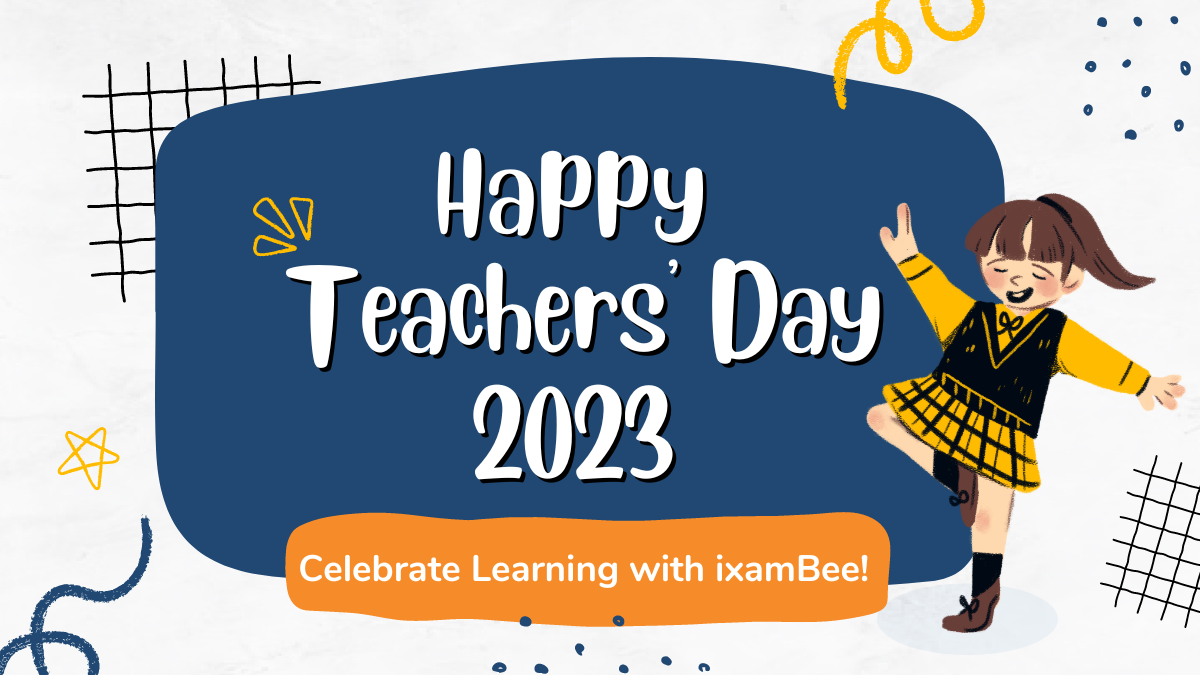 Teachers' Day in India: Why Do We Celebrate It?            
Teachers are the architects of our nation's future, nurturing young minds who ultimately shape the destiny of our country. They resemble skilled potters, not only molding their students' futures but also igniting a perpetual flame that dispels the darkness from the world. Their dedication empowers students to explore their passions, identify their strengths, and address their weaknesses. They tirelessly strive not to create replicas of themselves but to nurture individuals who can create their own unique identities.
A teacher is the best mentor who aids individuals in realizing their life goals. They possess a profound influence on citizens and society as a whole, capable of altering the course and destiny of entire nations. They infuse in us the ability to dream and push us to pursue those dreams, even if it means demanding rigor and discipline. They open doors to new opportunities by unveiling our true potential and capabilities. Teachers possess the skill to extract the finest qualities from their students.
Teaching is a noble profession, characterized by its priceless nature, seeking nothing in return except the success and prosperity of their students. Teachers are the catalysts of a nation's progress and prosperity. While we may never be able to repay them fully for their contributions, we can express our gratitude by excelling in our respective fields. Our accomplishments become the most meaningful and priceless gift we can offer them on this Teacher's Day.
EdTech and Teaching
The integration of educational technology, often referred to as "EdTech," has transformed the landscape of teaching and learning in recent years. Edtech encompasses a wide range of digital tools and platforms designed to enhance the educational experience. It offers several advantages for both educators and students. For teachers, EdTech provides opportunities to create more engaging and interactive lessons, tailor instruction to individual student needs through data-driven insights, and streamline administrative tasks like grading and attendance. Students benefit from EdTech through increased access to educational resources, personalized learning experiences, and the development of digital literacy skills crucial in the modern world.
Here, is where ixamBee's role comes into play in the life of aspirants preparing for competitive exams in India.
ixamBee and Online Education
ixamBee tries to play the role of a good teacher by providing crisp and appropriate content to all its students along with free mock tests for all major exams. ixamBee is an online platform that provides educational resources and coaching for competitive exams in India. It primarily focuses on helping individuals prepare for various banking and insurance sector exams, government job exams, and other competitive entrance tests.
ixamBee offers a wide range of study materials, online courses, mock tests, and video tutorials to assist students in their exam preparations. It aims to facilitate effective and comprehensive exam preparation through its digital resources. Our competent faculty is contributing towards our students' career by providing the best possible content that is crisp and appropriate.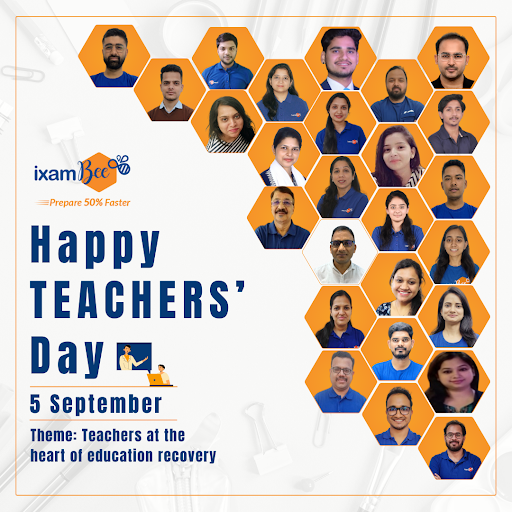 ixamBee Learning Experience (iLX)
Experience the ixamBee Learning Experience (iLX) with the following free resources that we have linked for you below.
Free Mock Tests for Competitive Exams
Free Previous Year Papers for Competitive Exams
BeePedia Capsules for GA Preparation
We wish you the very best as you embark upon your journey to prepare for competitive exams in India and we hope to be with you at every step of the way.
Good luck y'all!!
To help you prepare 50% faster for competitive exams, ixamBee provides free Mock Test Series and all the Current Affairs in English and Current Affairs in Hindi in the BeePedia capsules for GA Preparation. You can also get the latest updates for Bank PO, Bank Clerk, SSC, RBI Grade B, NABARD, and Other Government exams.
Also read
Important Facts about RBI: History, Role & Responsibilities and Functions 
How to Prepare for SSC CGL and SSC CHSL Data Entry Speed Test?
частный займ в москве срочнозайм денег без паспортахочу взять займ