The SEBI Grade A Phase 2 exam 2022 for the IT stream was held on April 3, 2022. Following this, the next step in your journey is the final step i.e., the Interview. However, your perseverance and patience will help you in clearing this obstacle as well. The SEBI Grade A Interview 2022 is expected to be held in the last week of April or early May.
In your journey, we are here with you sharing certain do's and don'ts for your SEBI Grade A Interview for the IT Stream. If you want to succeed, go through the pointers carefully.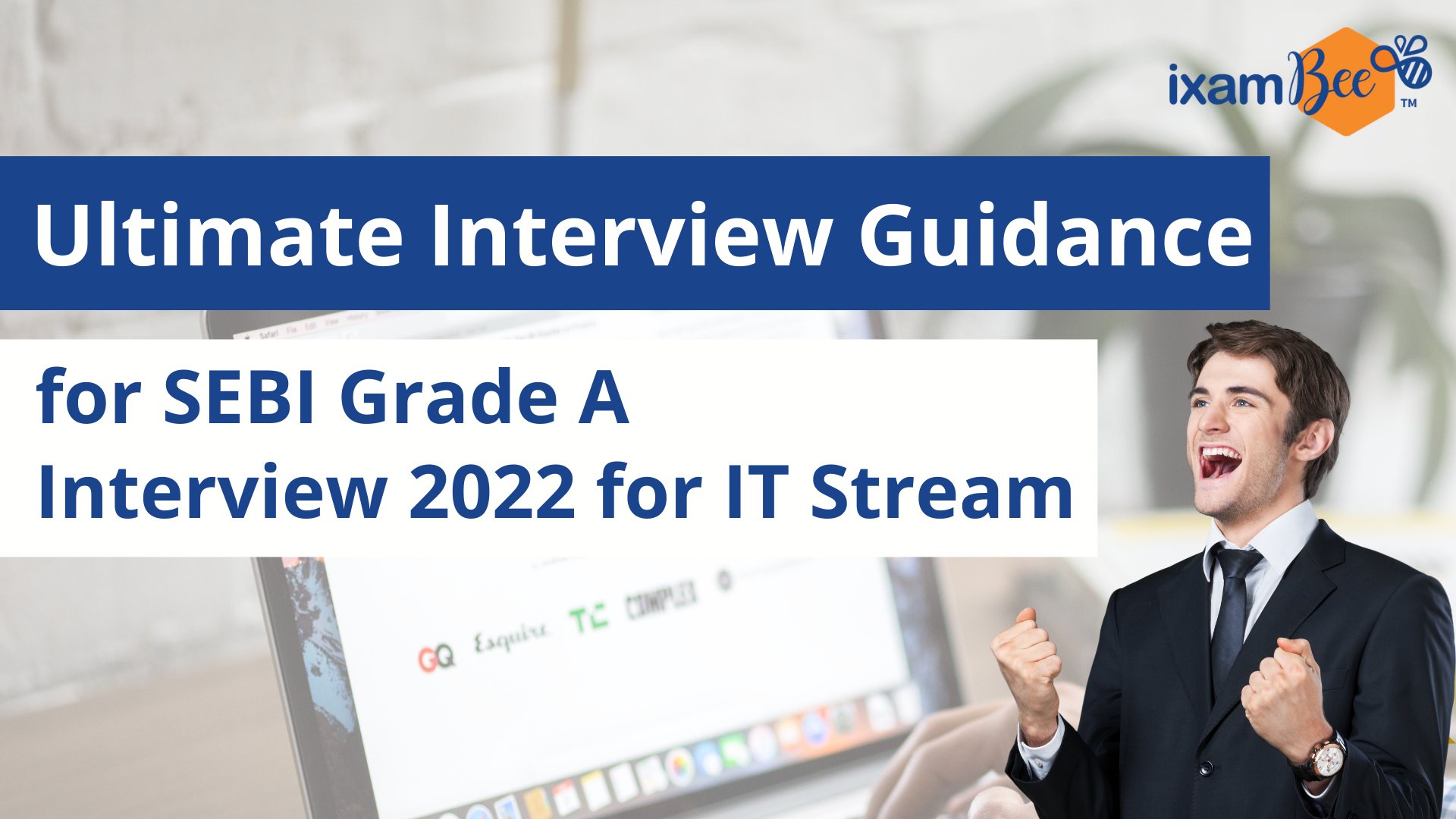 Do's for IT Interview
Mock Interview: Give mock Interviews to get habituated to the pressure of the interview. Moreover, mock interviews will help you in experiencing the real-time interview process. The feedback given by the interviewers will help you do better in the actual interview.
Get in sync with the domain and current affairs: The interview is not the test of your knowledge but your personality. Aside from your knowledge of the IT stream, the interviewers also want to see your knowledge in an all-around way. This means that you should boost your knowledge of current affairs.
Keep yourself updated with your domain: For the IT Stream, its mandatory to make yourself well-versed with all the technicalities. You must be able to recall any experience in the field, work done before, internships, research and such must be at the tips of your fingers.
Body language and facial expression: A successful interview technique includes positive gestures and proper body language. The correct use of gestures and facial expressions can go a long way to enhance your overall impression. Make decent eye contact with the interviewers while speaking or being spoken to.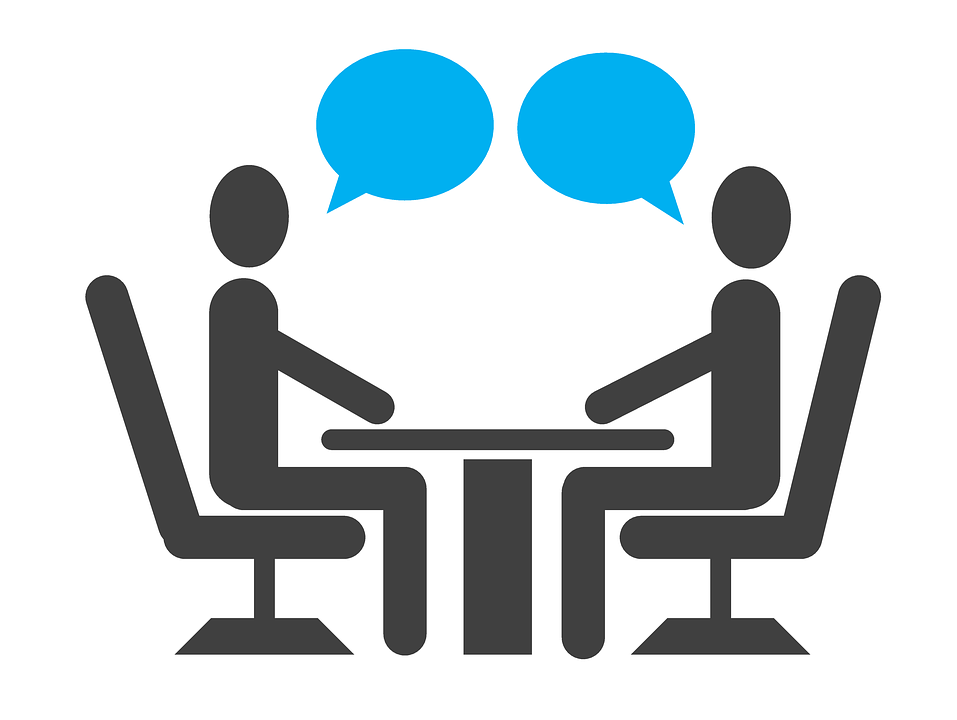 Don'ts for IT Interview
Don't let your chance go when the interviewer asks you to ask anything: Most people think that if they ask anything from the interviewer it will give a negative impression. It's a wrong perception. If you are given the opportunity to ask anything from the interviewer, take it and ask relevant questions.
Don't give false information to impress the panel: Never try to portray any information that isn't true or the facts which are doubtful. Be as honest as you can. Furthermore, you will be interviewed by a panel of experts, so there is really no chance you can pass incorrect information through them.
Don't give extreme answers and always end on a positive note: Being honest in your answers should not be too extreme. You must know what not to say. Your answers should end on a positive note.
Formal Appearance: You are going to be a part of the organization and the way you represent yourself in the interview will give an idea to the interviewer about your conduct at the workplace. Always wear formal attire and not casual wear.
Also read: Technical Aspects of the SEBI Grade A Interview for General and Research streams
SEBI Grade A IT Interview: Key Points to Remember
Scope of Technical: The questions will assess your basics knowledge of Coding and the subject's core. You should brush up on your technical knowledge before appearing in the interview without fail.
Problem Solving Attitude: The questions can be asked where a situation will be given and you have to provide the solution to that problem using your problem-solving ability. The interviewer may also ask you to describe a time when you had to solve a difficult problem. Describe a situation in which you came up with a novel solution to a problem. Tell them about a time when you saw a need and went above and beyond what was expected of you to meet it.
Managerial Approach: You will be asked questions about your managerial skills and approach as a team player. The questions will assess your discretion on situational questions. The interviewer wants to know how you perform as a leader and if you are able to work as a team player.
Keep your resume updated: Your resume should be up-to-date. It's a reflection of your professional journey and most importantly you will be facing questions from it. Keep track of your work experience and have the proper answer on your previous job roles and responsibilities. Also, prepare to answer details about your present employment.
SEBI organizational structure information: Current developments in SEBI and how it plays its role in the country's financial stability, new/updated regulations and such.
Also see: Sample Questions for SEBI Grade A Interview
SEBI Grade A Interview Course
Prepare for your interview with our panel of experts (ex-RBI, NABARD, SEBI Grade A, NHB, SIBDI, BANK PO) with our SEBI Grade A Interview Online Course. Expects will help you prepare through mock interviews for all aspects of the Interview like:
Preparation Strategy
Technical & Behavioural Skills
Verbal and non-verbal communication
Relevant interview topics
Tricks to tackle tricky questions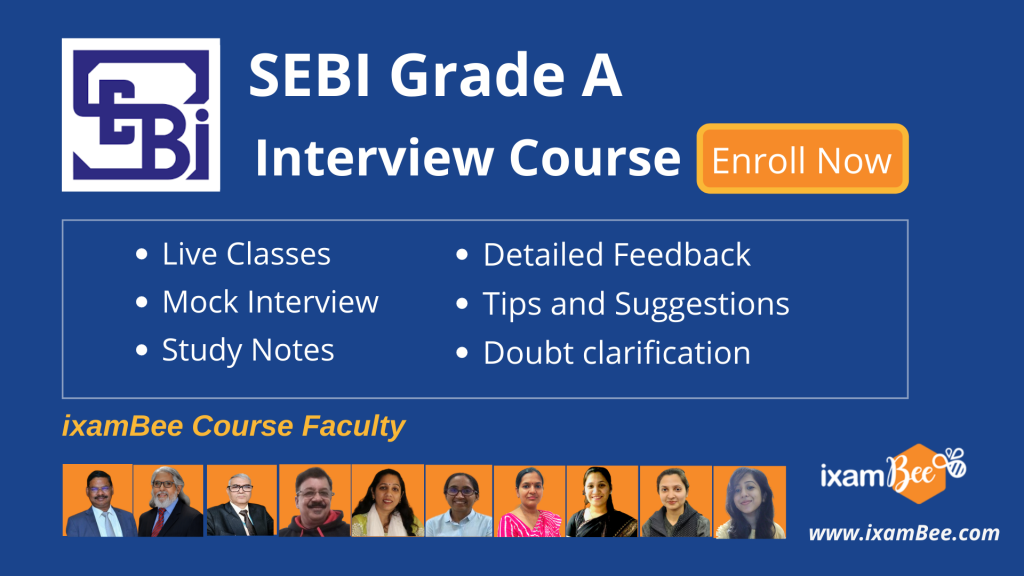 All the best!
At ixamBee you can find a number of Online Courses, GK updates in the form of BeePedia, as well as latest updates for Bank PO, Bank Clerk, SSC, RBI, NABARD and Other Government Jobs.
Also Read
SEBI Grade A Interview 2022: Interview Questions and How to Prepare
SEBI Grade A Interview 2022: Interview Preparation for Legal Stream
Are SEBI Employees allowed to trade?