Read about the RBI Grade B Officer's salary 2022 In-hand Salary, Pay Scale, Perks & benefits.
Government jobs provide an exciting work scenario and good pay. The power, respect, and decent salary that one gets are paramount. But if you think that UPSC is the only way to achieve these standards then you are wrong. Today I will disclose one more government opportunity which not only provides stability to your career but also gives you the authority to be able to control the whole banking system of the country in the longer run.
RBI Grade B is one such prestigious job that gives you a high salary package along with greater responsibilities. No matter where you go, being one of the senior officers in the central bank of the country earns respect. So let's see the detailed scenario of an RBI Grade B Officer's salary 2022 like In-hand Salary, Pay Scale, Perks & benefits.
We will also make a comparison of the increment in an RBI Grade B officer's salary from 2010 to date. This will help us understand how often the RBI Grade B basic pay is increased and by how much. This exercise will also help us cognize what an RBI Grade B officer's salary might amount to in the future.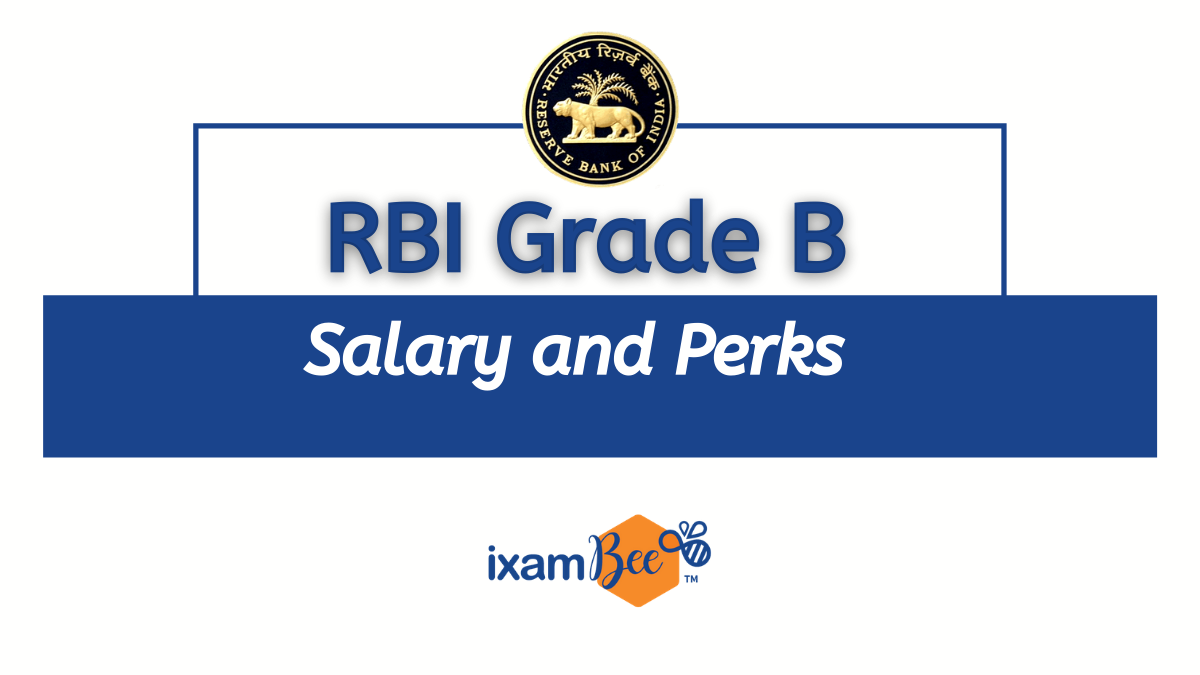 RBI Grade B Salary Comparison
In the chart below, we have depicted an RBI Grade B Officer's salary between 2010- 2022. As you can see, there has been an increase in the RBI Grade B basic pay thrice between these years. However, if you take a look at the RBI Grade B gross monthly emoluments over the years, you will see that the amount has increased gradually even when there was no change in the basic salary amount. This reflects the many perks & benefits that RBI Grade B officers enjoy.
Take a look at the details below.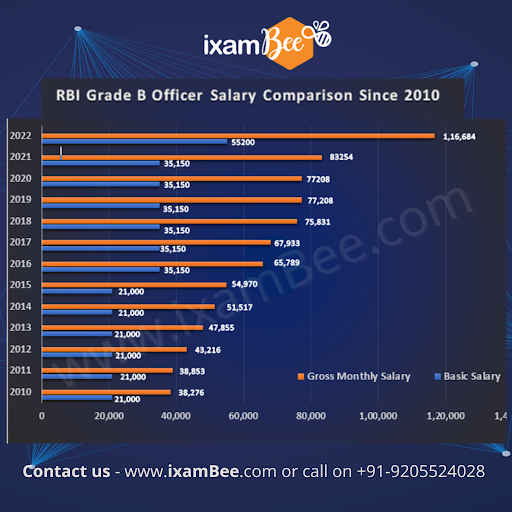 RBI Grade B Officer Salary, Perks and Allowances
Basic Pay: ₹55,200
Pay Scale: ₹55200-2850(9)-80850-EB-2850(2)-86550-3300(4)-99750
The pay scale indicates that an RBI Grade B Officer's basic salary at the start of service will be ₹55,200 with an increment of ₹2850 for 9 years.
This will be followed by an increment on ₹2850 for another 2 years with the basic pay standing at ₹80,850.
An increment of ₹3300 will be received after completing further 4 years of service. After the increment, your total basic pay will be Rs 86550.
The highest basic pay of an RBI Grade B Officer after 15 years of service will be ₹99750.
The initial monthly gross emoluments amount to approximately ₹1,16,684/- p.m.
RBI Grade B Perks & Allowances
If you are serving with the RBI, you will receive some allowances as part of your salary and some separately. Take a look at all the perks and allowances below.
Allowances as a part of the salary include:
Dearness Allowance(D.A)
House Rent Allowance(H.R.A)
Conveyance Allowance(C.A)
Medical Allowance (M.A)
Education Allowance
Leave Fare Concession & Leave Travel Concession
Allowances received apart from the RBI Grade B salary:
Loan and Advances facility at concessional rates of interest
Fuel Allowance
Maid allowance
Sodexo coupons
Mobile Allowance
Briefcase Allowance
Spectacles Allowance
Other Benefits
If you possess very high academic or professional qualification/ experience that is beneficial for the Bank you can get up to four advance increments at the Board's discretion.
Besides this, you will get a chance to travel with your family anywhere in the world every 2 years.
Additionally, if you are interested in higher studies that relate to the function and working of RBI, you will get a chance to study abroad too.
Also read: What is it like to be an RBI Grade B officer?
RBI Grade B Postings
Initially, you will be on a probation period of two years that can be extended up to a maximum period of four years as per the bank's discretion. You are liable to be posted and transferred anywhere in India where RBI has its branches. For your reference, the RBI offices are mentioned below.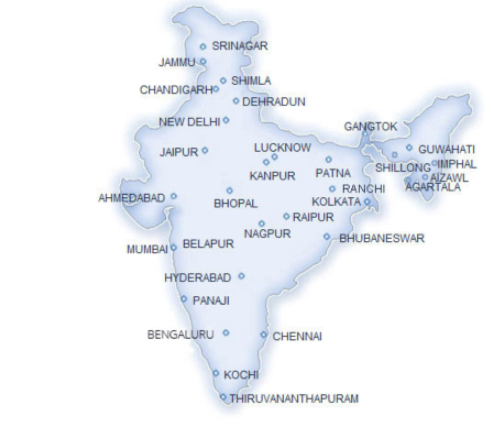 RBI Grade B Officer Promotion Hierarchy
Since you have crossed all barriers and reached this stage with your sheer determination and hard work, it's very natural to be curious about the promotion ladder in the RBI. So, it's very important to be aware of the organization structure of RBI.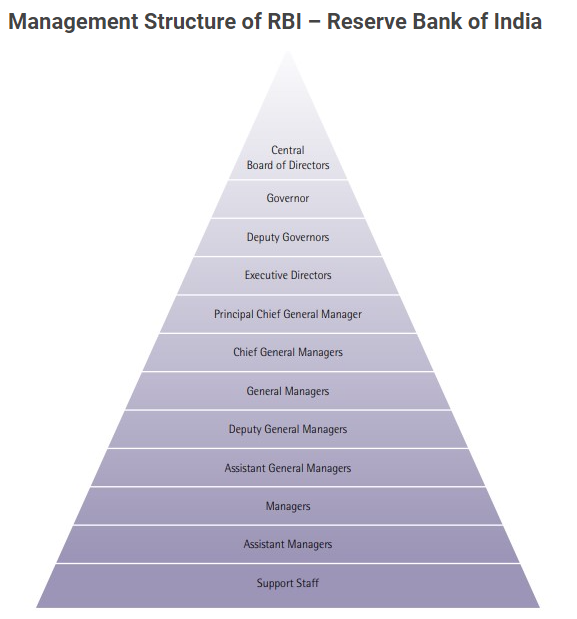 I hope the information provided above must have cleared all your doubts related to the RBI Grade B salary, perks and allowances. If you want detailed information, do check out the video below.
Also read: Life of an RBI Grade B Officer: RBI Grade B Career Growth, Work profile, Perks
RBI Grade B Exam 2022
How to prepare for RBI Grade B Exam?
If you feel you too want to join RBI, then take the RBI Grade B exam 2022 and land your dream job. To help you achieve this goal take a look at ixamBee's RBI Grade B exclusive online course to start your journey.
Further, assess your current situation with regards to your strengths and weaknesses by taking free RBI Grade B mock tests.
XtremeBee
The best way to prepare for the RBI exam 2022 is with XtremeBee. So, if you want to know more about how you can get the benefits of online and offline coaching together, follow the link or watch the video below.
Also read: RBI Grade B 2022 Preparation Tips
We have a number of resources that can help you prepare for this exam if you too want to live life king-size. So, head over to our website without further ado and begin your preparation today!!
We wish you the best always.
At ixamBee you can find a number of Online Courses, GK updates in the form of BeePedia, as well as latest updates for Bank PO, Bank Clerk, SSC, RBI, NABARD and Other Government Jobs.
Also Read
13 Mistakes to Avoid While Preparing for RBI Grade B Exam
Previous Years Topic Wise Analysis For RBI Grade B 2022 Phase 2