Read here how to prepare for the RBI Grade B DEPR exam 2023 with the best preparation strategy and RBI Grade B DEPR free mock test, previous year papers and RBI Grade B DEPR online coaching.
If you are appearing for the RBI Grade B DEPR exam this year, you have come to the right place. In this article, we will make a detailed analysis of the RBI Grade B DEPR exam preparation to understand how we should prepare and what are resources available to us.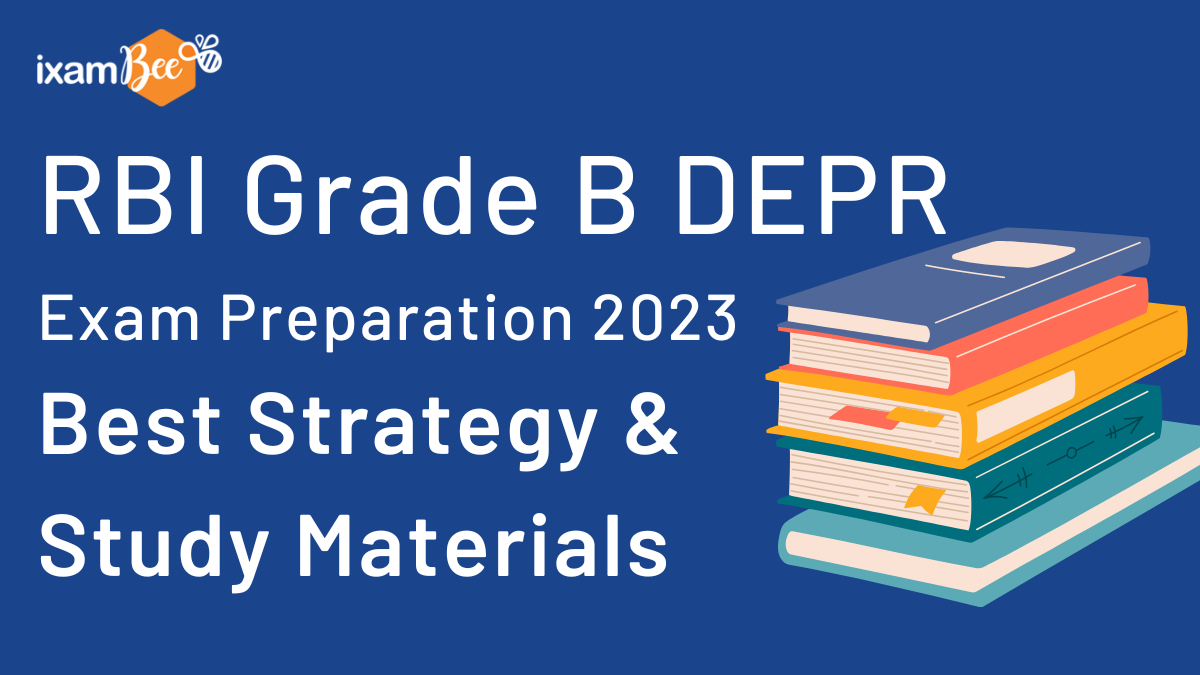 RBI Grade B DEPR Exam 2023
The official RBI Grade B 2023 notification will be released on the official website on May 09, 2023. The RBI Grade B DEPR Phase 1 exam is scheduled on July 16, 2023 and RBI Grade B DEPR Phase 2 is scheduled on September 02, 2023. 
Also see: RBI Grade B DEPR Syllabus 2023
RBI Grade B DEPR Exam Preparation
Let us understand how we can begin our RBI Grade B DEPR Exam Preparation 2023 in detail. Firstly, it is important to note that the 2 most important resources for your exam preparation are mock tests and proper coaching/guidance. With the right combination of these two elements in your prep strategy, you are bound to succeed. Let us discuss both of these resources in more detail and how we can derive benefit from them.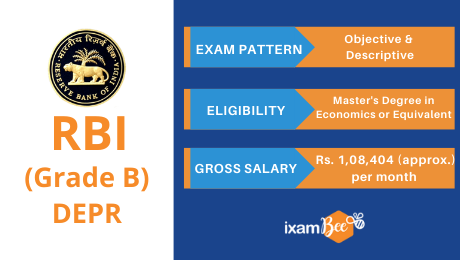 Mock Tests
For the best exam preparation, it is mandatory that you take RBI Grade B DEPR Free Mock Tests as often as you can. After each mock test, you must take a step back and analyze your performance and revise your preparation plan accordingly. Taking mock tests at ixamBee will help you in the following ways.
The mock tests are available totally free of cost.
Practice a number of questions and improve your performance.
Take a test as many times as you like.
Get detailed answers and solutions where applicable.
Take a test whenever you like from wherever you like.
Receive a real exam experience with online mock tests.
Also see: RBI Grade B DEPR Eligibility Criteria 2023
Online Course
For any other assistance, the RBI Grade B DEPR Online Course is at your disposal. You can get all the best resources at one place for a successful exam preparation experience. Take a look at some of our offerings below.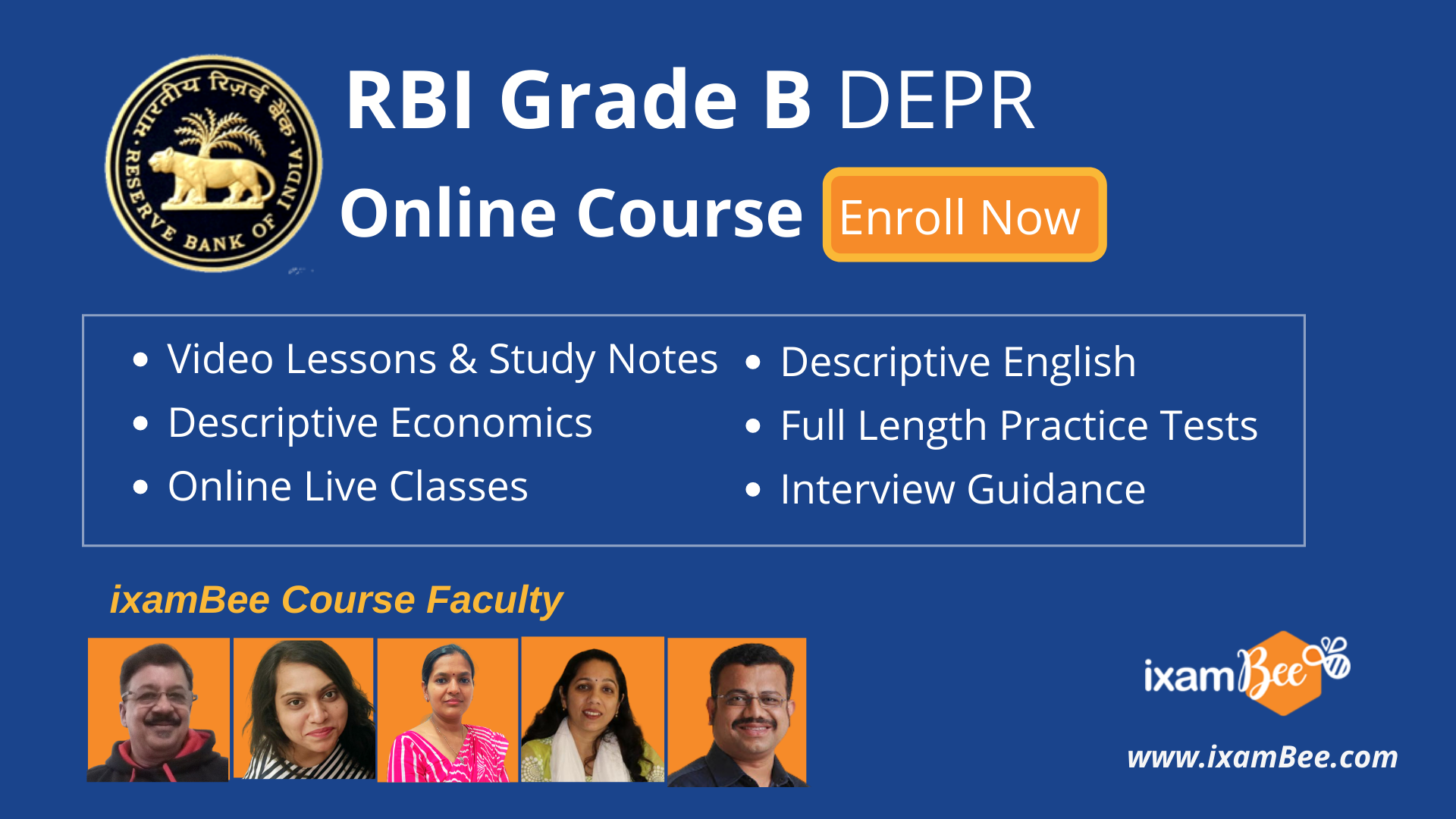 Other Preparation Tips
If you'd like to know more about how you should approach your RBI Grade B DEPR 2023 preparation, please take a look at the video below. Prachi ma'am has discussed at length the ways in which you should approach all the subjects in order to ace the exam.
As you can see there are excellent resources available for you at your disposal. Now, it is up to you to make the most of it and ace this exam. However, please remember, we at ixamBee are here to help you at every step of your journey.
We wish you nothing but the best.
At ixamBee you can find a number of Online Courses, GK updates in the form of BeePedia, as well as the latest updates for Bank PO, Bank Clerk, SSC, RBI, NABARD and Other Government Jobs.
Also read
Success Story: RBI Grade B DEPR 2021, Selected Candidate
RBI Grade B Phase 2 DEPR Exam Analysis: March 31, 2021
All you need to know about RBI Grade B- DEPR 2023
 RBI Grade B DEPR 2023: Syllabus and Study Plan
RBI Grade B DEPR 2021 Phase I Exam Analysis/Review 6th March 2021