Read here best NHB Interview preparation tips for NHB Assistant Manager interview guidance
The National Housing Bank Recruitment 2022 is underway. The NHB Exam Pattern 2022 comprises 2 phases, they are; Online examination and Interview. Candidates who successfully clear the NHB Phase 1 exam will be invited for an Interview. The Interview will be held for 50 marks. The weightage of the online exam to the Interview will be 80:20 respectively.
In this article, we will understand how you should approach your NHB Assistant Manager Interview preparation with the best NHB Interview preparation tips.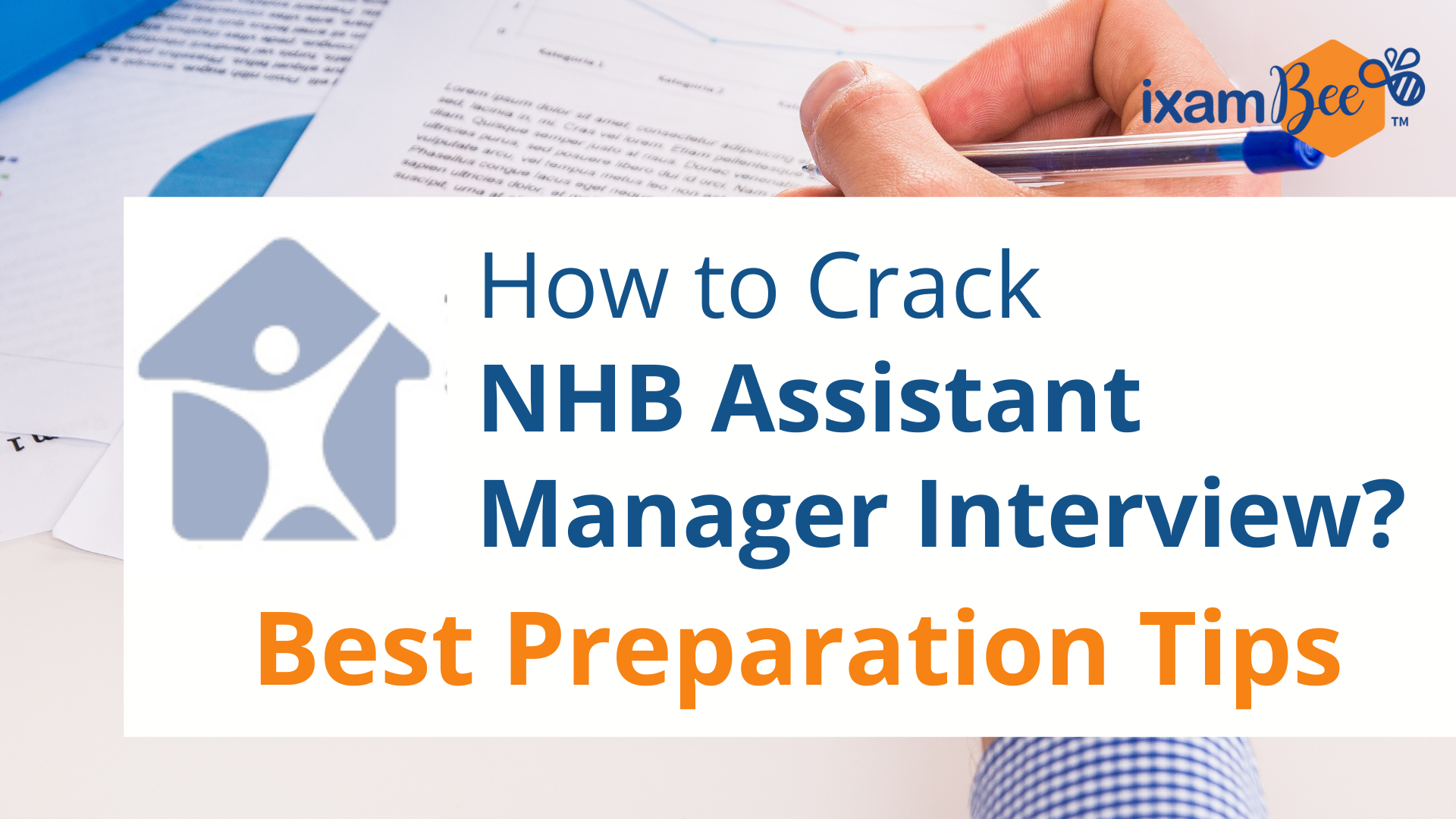 Why Do I Need to Prepare for an Interview?
The biggest mistake the candidates make is that they take Interview very lightly. Many candidates consider Interviews to be a chit-chat session before your job offer is made. This is INCORRECT! The Interview is an opportunity for the employer to meet you in-person and understand you as an individual and a prospective employee. You will be assessed on several aspects of your candidature, your personality and your suitability for the job. Therefore, you need to be very well-prepared for your Interview if you want to ultimately get the job.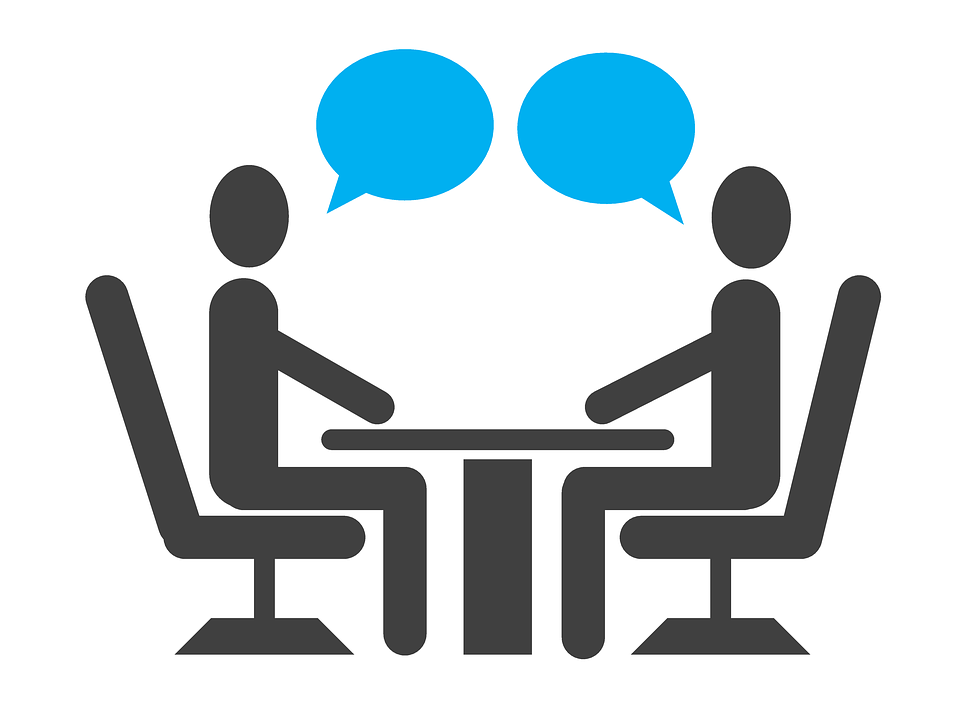 How to Prepare for an Interview?
Although can never really tell what exactly you may be asked in an Interview, however, it is always wise to do your elementary preparation. You must prepare on a wide variety of topics around which your Interview could be focussed. It is normal to be faced with a question or two that you may not be completely equipped to answer, which is why you need to prepare well if you want to succeed.
Broadly speaking, you will be asked questions on the following areas:
About yourself
Your past experience and educational journey
Your future/professional goals
Gaps on your resume (if any)
Questions on the job profile
Your knowledge about the organization, its products and services
Other questions that may arise depending upon your conversation
NHB Interview preparation tips: What to Expect?
As aforementioned, one can never really predict the mood of the panel and what they may ask in an Interview. However, all Interviews do follow a standard trajectory and it would be wise to go in prepared. For this, we have shared a number of questions or similar questions that you may be asked. The point of these questions is to give you a fair idea of what you may expect in your interview and therefore, prepare accordingly.
Questions About You/HR Questions
Tell us about yourself?
Where do you see yourself in 5/10 years?
Are you unhappy with your present/previous job?
How would you rate yourself as an employee on a scale of 1 to 10?
What are your strengths and weaknesses vis-à-vis this job?
Can you work in a fast-paced dynamic environment?
Tell us about your greatest professional achievement.
Tell us about a failure you experienced and what you learned from it.
What keeps you motivated at work?
How do you react in pressure situations/ how do you handle pressure?
Explain the gap on your resume.
About the Job/Organization
History and establishment of the NHB
General trivia about the Bank
Objectives & functions of NHB/Department of your concern
Why are you the best candidate for this job?
What skill sets do you bring to the table?
National Housing Ban Act, 1987
NHB Interview Preparation Tips
Reach the Interview venue well in advance. Under no circumstance should you be late.
If you are asked open-ended questions, use the opportunity to steer the Interview in your preferred direction.
You may expect a question or two on current affairs if it concerns your sphere of work, e.g., new laws, amendments, organizational changes and such. So, it is always better to brush up on your general awareness before an Interview.
All your answers should be well-articulated and to the point. Speak in a language in which you are comfortable.
Do not speak on topics about which you do not have a proper idea. If you are asked about something you don't know about, its always better to let the panel know that politely.
Be careful of the first impression that you want the panel to have of you. In an Interview, first impressions are most important. Thankfully, the impression that you give about yourself is in your control.
Its okay to feel nervous before an important interview. However, you must keep your nerves in check and do not make it overly obvious that you are nervous.
Think carefully before you answer a question. Do not be in a rush to reply.
Dress neatly and be mindful of your body language.
Always put your best foot forward.
NHB Interview Preparation with ixamBee
As you can see, it is no cakewalk to get through an Interview successfully. Therefore, if you truly want to stand out and get your dream job at the National Housing Bank, you must leave no stone unturned. ixamBee's NHB Assistant Manager Interview Guidance Online Course has been especially designed to solve all your preparation needs with our panel of experts to guide you. Take a look at the features of this course.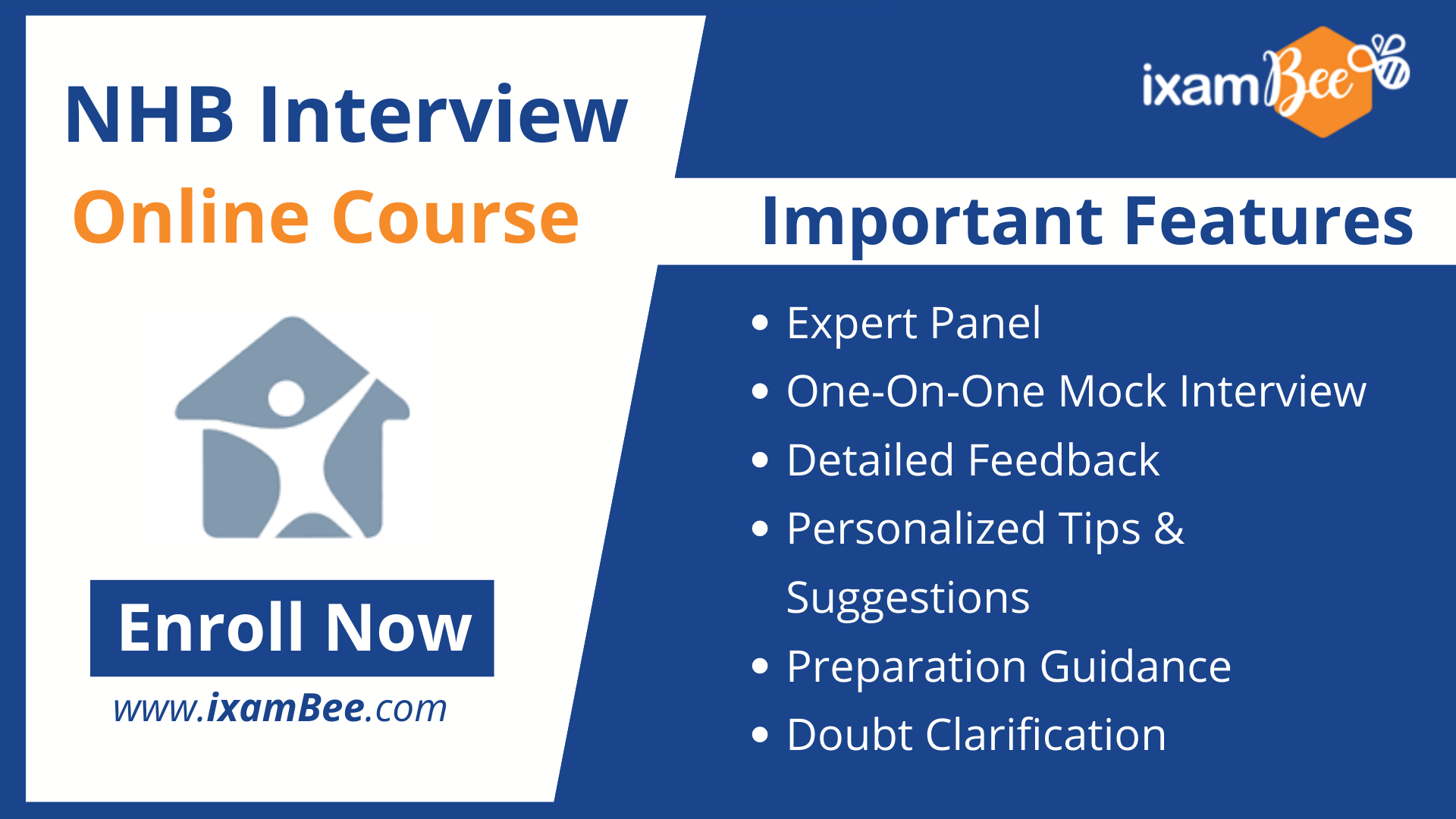 If you want to learn more about the NHB Exam 2022, visit our website for more details.
We wish you the best!
At ixamBee, you can find free Online Test Series, GK updates in the form of BeePedia, as well as latest updates for SBI PO, Bank Clerk, SSC, RBI, NABARD and Other Government Jobs.
Also Read
Ace RBI Grade B Interview with Prachi Agarwal – Part 1
Ace RBI Grade B Interview with Prachi Agarwal – Part 2
NABARD Grade A: Interview Preparation
RBI Grade B Interview Questions & Experience
UPSC EPFO EO/AO Interview: Best Preparation Tips