Being preparing for competitive exams like RBI Grade B, NABARD Grade A, NABARD Grade B, SEBI Grade A, SBI PO, IBPS PO and many more, you need to know that at least 2-3 questions will be asked from the RBI Monetary policy topic. Banking/General awareness section is very important and having thorough knowledge on topics like monetary policy will help you increase your score. RBI Monetary policy is a very important topic from exams such as RBI, NABARD, SBI, IBPS point of view. In this blog, let us look at the Highlights of second Bi-monetary Policy Meeting held on June 4-6, 2019.
Do you what's the role of the Monetary Policy committee in India:
The Monetary Policy Committee (MPC) of India's primary role is to fix the benchmark interest rate in India. The MPC meetings are held at least 4 times a year. MPC comprises of six members in which three officials are from RBI and other three are external members nominated by the Indian Government.
Highlights of Second Bi-monetary Policy Meeting, 2019-20
The 2nd MPC meeting for FY19-20 was held on June 4-6, 2019. It was the 17th meeting of the MPC overall, since its constitution.
In its 2nd MPC meeting, RBI cut the policy rates for the 3rd consecutive time through a unanimous decision. The rate cut has been in line with market expectations. More than the rate cut, the market was expecting a change in the stance to 'accommodative' from 'neutral' given the slowing domestic growth and rising global uncertainty, which has also been done by RBI this time.
RBI highlighted that the transmission of rate cuts has been low.
The key outcomes of the MPCs for this year are summarized in the table below:
MPC meeting FY19-20
1st (April 2 – 4, 2019)
2nd (June 4 – 6, 2019)
Resolution
reduce the policy repo rate by 25 bps
reduce the policy repo rate by 25 bps
    – Repo Rate
6%
5.75%
    – Reverse Repo Rate
5.75%
5.50%
    – MSF & Bank rate
6.25%
6.00%
    – Stance
Neutral
Accommodative
Members Vote*
 
    – Chairman
Shaktikanta Das – Yes
Shaktikanta Das – Yes
    – In-charge of MP
Dr. Viral V. Acharya – No
Dr. Viral V. Acharya – Yes
    – Member
Dr. ChetanGhate – No
Dr. ChetanGhate – Yes
    – Member
Dr. PamiDua – Yes
Dr. PamiDua – Yes
    – Member
Dr. Ravindra H. Dholakia – Yes
Dr. Ravindra H. Dholakia – Yes
    – Member
Dr. Michael DebabrataPatra – Yes
Dr. Michael DebabrataPatra – Yes
CPI Inflation outlook
 
Q4 2018-19
2.4%
2.5%
    H1 2019-20
2.9 – 3.0%
3.0 – 3.1%
    H2 2019-20
3.5 – 3.8%
3.4 – 3.7%
GDP growth outlook
 
    2019-20 overall
7.2%
7.0% (revised down)
    H1 2019-20
6.8 – 7.1%
6.4 – 6.7%
    H2 2019-20
7.3  – 7.4%
7.2  – 7.5%
*for votes on Stance:
1st bi-monthly meet – Dr. Ravindra H. Dholakia voted to change the stance from neutral to accommodative while other 5 members voted in favor of the decision to maintain the neutral stance of monetary policy.
2nd bi-monthly meet–unanimous decision to change stance.
Quick fact
RBI had last cut the policy rates three times in a row in 2013.
The main considerations underlying the decision for First MPC
Global Economy:
i)Global economic activity continues to be losing pace despite improved performance in Q12019:
Factory activity and retail sales in the US declined in April
Mutedindustrial activity and weak business confidence continues in Euro region
In the UK the uncertainty due to Brexit continues to exist
Japan growth has been mixed with improvement in industrial production but decline in retail sales in April.
Emerging economies of China, Russia, Brazil, and South Africa also weak due to subdued domestic and global demand. Brazil may return to recession.
ii) Crude oil prices remain volatile due to production stance of the OPEC plus, rising shale output, weakening global demand and geopolitical concerns.
iii) Gold prices picked up due to escalating trade tensions and Brexit uncertainty
iv) Inflation is low in most advanced and emerging economies due to slowing global growth and stable to falling commodity prices.
v) Most Emerging Market currencies have depreciated against the US dollar
Domestic Economy:
i) Quarterly data show that domestic economic activity decelerated sharply to 5.8% in Q4:2018-19 from 6.6% in Q3 and 8.1% in Q4:2017-18.
ii) On the supply side, agriculture and allied activities contracted, albeit marginally, in Q4:2018-19 due to a decline in rabi production.
iii) The third advance estimates of foodgrains production for 2018-19 was 0.6% lower than the previous year.
iv) High-frequency indicators suggest moderation in activity in the service sector.
v) CPI inflation excluding food and fuel fell sharply to 4.5% in April from 5.1% inMarch 2019.
vi) Liquidity in the system turned into an average daily surplus of ₹66,000 crore in early June after remaining in deficit during April and most of May due to restrained government spending.
vii) Transmission of the cumulative reduction of 50 bps in the policy repo rate in February and April 2019 was 21 bps to the weighted average lending rate (WALR) on fresh rupee loans. However, the WALR on outstanding rupee loans increased by 4 bps as the past loans continue to be priced at high rates.
Viii) Exports were unable to sustain the growth of 11.8 percent observed in March 2019; they grew by 0.6 percent in April 2019
About the Author Prachi Agarwal: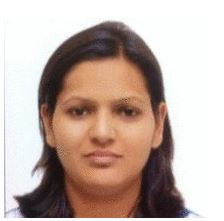 Prachi Agarwal is an MBA (Finance) from BIMTECH, Noida and B. Com (Hons) from Hansraj College, Delhi University. She has previously worked with CARE Ratings. At ixamBee, she is faculty for Financial and Management and Securities Market Awareness. Her expertise topics are Ratio analysis, risk management, bond valuation, etc. She is the student's favorite faculty for her easy to understand approach while teaching in Live Classes.
How easy it would be if you get all such trending topics at one place and with such detail and understandable explanation??
ixamBee offers online courses for exams such as RBI Grade B, NABARD Grade A, Grade B, SEBI Grade A, SBI PO and any more where you can get all such exam oriented trending topics and many more at one place.
Click here to have a look at the online courses ixamBee is offering
Also, read:
USD/INR Swap – The new liquidity management tool in RBI's kit
Get Free Online Test Series, Daily GK Update, PIB Current Affairs, Banking Awareness as well as latest updates for Bank PO, Bank Clerk, SSC, RBI, NABARD and Other Government Jobs. оформить займ на карту сбербанказайм под низкий процентзайм до зарплаты онлайн