Institute of personnel selection (IBPS) has recently announced the final results for IBPS AFO 2019 exam. ixamBee congratulates all those who got selected as an Agriculture field officer. If you are aspiring to be among the selected candidates next year, it is essential to know that Guidance and Strategies from the selected candidates are equally important as knowledge to clear the IBPS AFO 2020 exam. To help you with the same, today I have come up with the success story of Yamuna Selvan who has cleared the IBPS AFO 2019 exam and has been allotted Canara bank as an Agriculture field officer.
Yamuna Selvan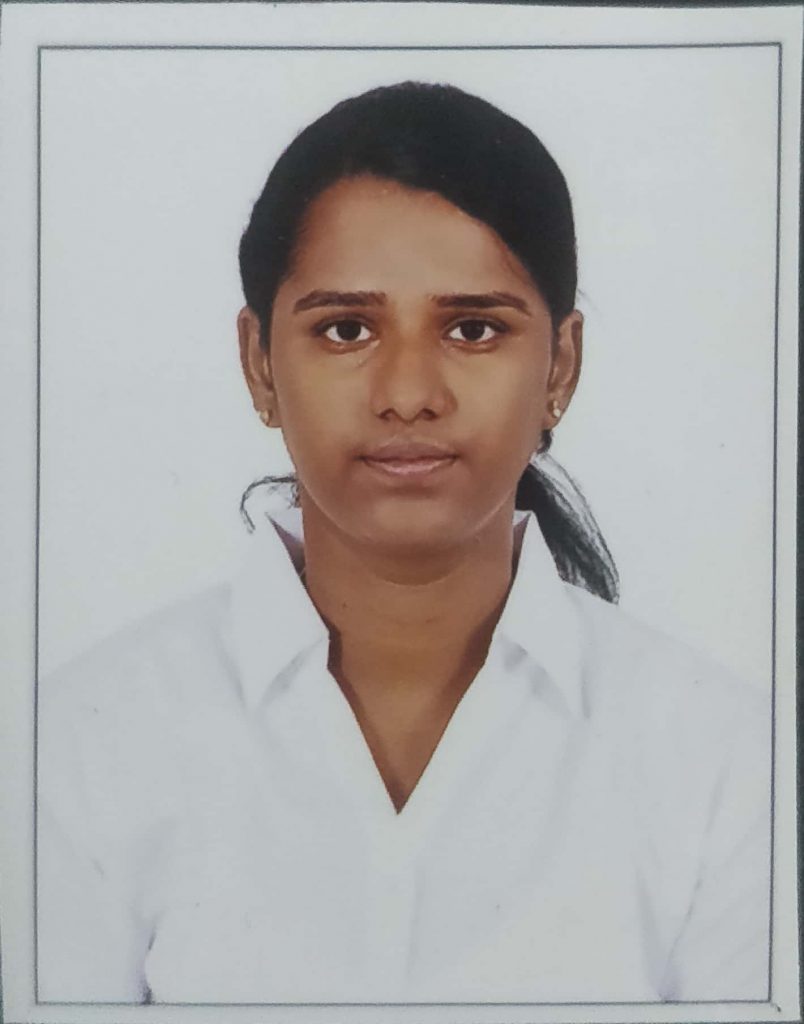 Yamuna Selvan is a B.Sc Agriculture graduate from Tamil Nadu Agriculture University, Coimbatore. After graduation, she prepared for IBPS AFO and got selected in her very first attempt.
Here is what Yamuna Selvan has to say about her preparation strategy for IBPS AFO 2019 exam:
Hello friends, I am here to share my experience with you, I have graduated from Tamil Nadu Agricultural University located in Coimbatore. So, after graduation, I took time to introspect where my degree is going to help me which was B.Sc.(Agriculture) to crack the exam and IBPS AFO(agriculture field officer) was one such post to put my mind into.
The exam is conducted in two phases (Phase-1, Phase-2 ). Therefore, while preparing for the preliminary exam which consists of three sections namely Quantitative Aptitude, Reasoning, and English, I was sure and confident about the last two but was having problems catching up with the speed that is required for solving the math section. so, what I did was, I focused and concentrated on questions related to approximation and quadratic equations and other similar types of questions and gradually I got hold of them and I accomplished this task by watching videos on YouTube related to short tricks which are essential for competitive exams.
In addition to this, I followed other coaching platforms where I practiced mock tests. On a daily basis, I gave 1-2 mock tests and all these things helped me to maintain my speed and accuracy and I cleared my phase 1.
Now for mains, I was doing my research and the first thing that popped up was ixamBee so I discussed it with my friends and they too told me that it's genuine and suggested that I go for it.
So I took their advice and signed up for a 3-month course but unfortunately I was late and I had only one month left to cover this course, little did I know that ixamBee has a holistic approach in teaching what they did they taught me from the very basic to the very advanced level like in my college I didn't like subjects like animal husbandry and agriculture engineering but after taking this course I got the basic idea of it and got into the flow of it.
Q:-As you mention animal husbandry and agriculture engineering i need to know that how did you decide how deep you will go i.e. the amount of detailed study you will do for cracking the mains exam?
A:-  So in my 4 years of graduation some subjects were there like agronomy, entomology, pathology which were included in each year's syllabus, therefore, I was in touch with them hence, I did not give much attention to them and prepared them in less time while subjects like animal husbandry and agriculture engineering were involved for 2 semesters, therefore, I gave more time in order to I cover them in detail
 Q:- You told us that you were attempting mock tests for the preliminary exams, I want to know for the mains exam did you take any mock test and from where?
A:- Of course I practiced mock tests, I gave all the mock tests from ixamBee and simultaneously  I attempted a quiz after each video session of the course and in addition I used other platforms too and I did not face any difficulties solving them applying the basics I learned from the course.
Q:- Okay, When you were preparing for the AFO exam, were you also referring to some books?
A:- No sir, I was totally dependent on ixamBee for notes. I did my whole preparation from ixamBee. Yes, there were some notes from my college too but mostly it was ixamBee which I referred for my preparation.
Q:- Can you also tell something about your interview experience?
A:- Okay sir, so before telling my interview experience I would like to say that I took a mock interview from ixamBee as well and questions asked there were related to agriculture and some questions were from my background as well. The faculty who took the interview was very helpful and after giving the interview I was very confident that I can crack the main interview with ease.
In the real interview, questions from the defence were asked as my father is serving in the Indian army. Questions from my home town were also asked, for example, famous places in my home town, etc. Few questions from banking were also asked.
Q- I have seen aspirants who are preparing for AFO fumble a lot in prelims exams as they struggle in maintaining the speed, do you have any tips for them?
A:- Yes sir, Short tricks are key. I practiced and learned a lot of short tricks especially for maths. I watched a lot of YouTube videos for short tricks on quadratic equations, approximation, calculation, and a lot more. I used to solve 100 questions a day and that really helped in maintaining the speed.
Thank you Yamuna Selvan for your precious time. All the best for your future.
Thank You Sir!.
You can also watch Yamuna Selvan's Interview here:
If you want your name to be next in the success story, join our IBPS AFO course. Along with the course, you will also be guided by our experts (ex-RBI, ex-Bank POs) on What and How to Study while preparing for the IBPS AFO exam 2020. Features of our IBPS AFO course has been provided below:
Video Lessons
Concept Check Questions
Chapters Tests
Section Tests
Full-Length Mock Tests
Live Online Classes for Doubt Clarification
Guidance for Prelims and Mains exam
Special focus and coverage of topics from Agriculture
Guidance for Interview Round
Validity of the Online Course: Till Final Selection 
For further information, you can visit our IBPS AFO Online Course page.
We also have a dedicated Agriculture YouTube channel called Agribee for aspirants of NABARD, UKSSSC, IBPS AFO, and for other agriculture-related jobs.
Also, after the huge success of the #GharseStudykarona campaign and considering the huge demand of the aspirants, we are back with #GharseStudykarona 2.0, details of this campaign are available on our website. Furthermore, by participating you can get a 19% discount on our online courses and there are bumper cash prizes also. So what are you waiting for? Check out the #GharseStudykarona 2.0 now.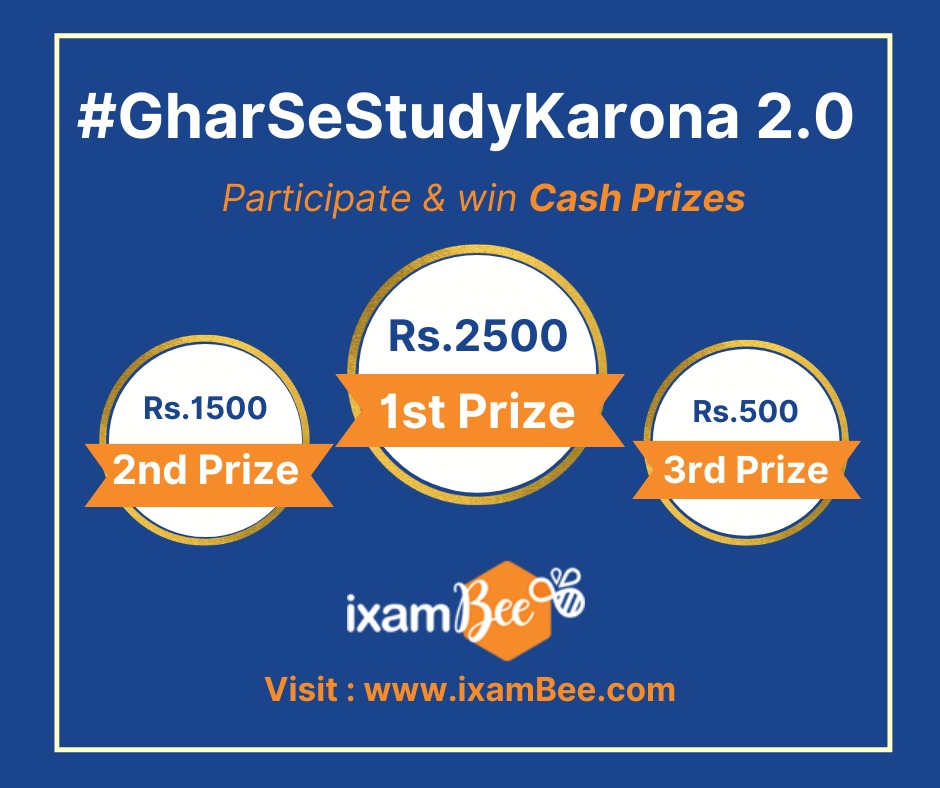 "Successful people do what unsuccessful people are not willing to do. Don't wish it were easier; wish you were better."

— Jim Rohn
Also Read:
You can also attempt free mock tests for IBPS AFO 2020 on our website.
Get Free Online Test Series, GK updates in form of Beepedia, BeeBooster,  as well as latest updates for Bank PO, Bank Clerk, SSC, RBI, NABARD and Other Government Jobs.
мфк займ на карту
kongo займ
деньга займ личный кабинет