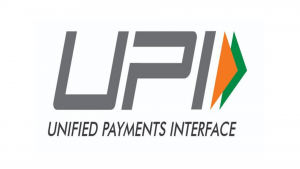 What is UPI?
UPI stands for Unified Payments Interface. It is an instant real-time payment system developed by National Payments Corporation of India facilitating inter-bank transactions. It was introduced on 11 April 2016. The interface is regulated by the Reserve Bank of India and works by instantly transferring funds between two bank accounts on a mobile platform. Unified Payments Interface (UPI) is a system that powers multiple bank accounts into a single mobile application (of any participating bank), merging several banking features, seamless fund routing & merchant payments into one hood. It is a real-time interbank payment system that allows sending or requesting money.
How does UPI work?
There are several payment methods available in this digital era like IMPS, NEFT, RTGS etc. All of these take up your time or do not have some or the other facility. E.g. IMPS did not provide a smooth debit facility. Thus, UPI can be considered as an advanced version of IMPS.
The interface will allow account holders across banks to send and receive money from their smartphones using just their Aadhaar unique identity number, mobile phone number or virtual payments address (VPA) without entering bank account details. The virtual address will allow you to send and receive money from multiple banks and prepaid payment issuers.
Almost 30 banks in the country are now UPI enabled, who provide this service to its customers. The banks can make use of this payment system by simply integrating it into the existing apps, or banks also have an option of developing an altogether new UPI app. There is also an option for the bank to be UPI enabled without developing its own app.
Methods to transfer money through UPI: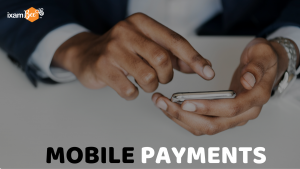 Any UPI client app may be used for the fund transfer and multiple bank accounts may be linked to a single app. Any UPI app can use payment and transfer fund from and to UPI enabled banks.
Money can be sent or requested with the following methods –
Virtual Payment Address (VPA): Send or request money from/to bank account mapped using VPA.

Mobile number: Send or request money from/to the bank account mapped using mobile number.

Account number & IFSC: Send money to the bank account.

Aadhaar: Send money to the bank account mapped using Aadhaar number.

QR code: Send money by QR code which has enclosed VPA, Account number and IFSC or Mobile number.
Activation of UPI service:
Download the UPI app

Register online on the app with a/c details

Create a virtual ID

Set MPIN

Wait for 5-7 mins for it to be activated
Transaction Costs & Funds Transfer Limit in UPI:
There may be two ways of how a customer may be charged / not charged for undertaking a transaction under UPI:
NIL

to customer by most banks (However, if a payment is made from UPI to a bank account using IMPS, NEFT or RTGS, then a bank may charge you for it).

Customer

pays for

data charges

The

funds transfer limit

permissible under UPI is

Rs 1 lac

per transaction. ( It may vary sometimes depending on different banks)
Services Offered:
Balance Enquiry
Transaction History
Send / Pay Money

– Through Virtual Address, Virtual Address, A/c no. & IFSC code, Mobile no. and MMID, Aadhaar (to be made functional).

Collecting Money –

Through 'Virtual Address'

Addition of bank account
Change / Set MPIN
Notifications
A/c Management
UPI 2.0
On August 16, 2018 UPI 2.0 was launched which enabled users to link their 'overdraft' accounts to a UPI handle. Users were also able to pre-authorize transactions by issuing a mandate for specific merchant. UPI 2.0 version included a feature to view and store the invoice for the transactions.
BHIM:
On 14th April, 2017 , another mobile app called BHIM developed by the NPCI, was released. BHIM is the acronym used for Bharat Interface for Money, and is based on the Unified Payments Interface , i.e. 'UPI'. It was named after 'Bhim Rao Ambedkar' and is intended to facilitate e-payments directly through banks as part of the 2016 Indian banknote demonetisation and drive towards cashless transactions.
Currently, the BHIM app is available in 13 languages and supports all Indian banks which use that platform, which is built over the Immediate Payment Service infrastructure and allows the user to instantly transfer money between bank accounts of any two parties. It can be used on all mobile devices.
Also Read:
Full Form of IBPS что делать если нигде не дают займзайм кашалотсмарт деньги займ