What is IMPS?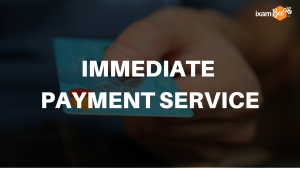 IMPS stands for Immediate Payment Service in the Indian Banking System. It refers to an instant payment 'inter-bank electronic funds transfer system'. IMPS is a money transfer mechanism that is managed by the NPCI (National Payments Corporation of India) and built upon the 'National Financial Switch' network. IMPS offers an inter-bank electronic fund transfer service through mobile phones, which is available 24*7 all the year round, including the bank holidays.
NPCI initially carried out a pilot project for the mobile payment system with 4 member banks (State Bank of India, Bank of India, Union Bank of India and ICICI Bank), and expanded it to include Yes Bank, Axis Bank, and HDFC Bank later that year. IMPS was publicly launched on November 22, 2010. Currently, there are 53 commercial banks, 101 Rural/District/Urban and cooperative banks, and 24 PPIi ( Prepaid Payment Instruments in India) signed up for the IMPS service.
Important IMPS Features
In this digital age, the internet is one of the best ways to transfer and receive money 'to' and 'from' one's account respectively. Not having to go to a bank and waste time, is the greatest boon that digitization has offered to the new generation. IMPS is one such boon, which allows you to make any digital transactions as easily as you can imagine, without moving from one place to another. To be able to make the full use of this facility, you should be fully aware of all its aspects and features.
Let's discuss some important features of IMPS:
IMPS is a 'real-time' remittance service available anywhere, anytime across India, unlike NEFT & RTGS, which work only during the specified business hours, and do not work during bank holidays.

The charges for remittance through IMPS are decided by the individual member banks and PPIs.

The platform where it is available can be any one of the following:

Mobile

Internet

ATM

It is quite safe & secure, cost-effective and easily accessible.

Both banked, as well as un-banked customers, can avail the facility of IMPS. 

However, un-banked customers can initiate IMPS transaction using the services of Prepaid Payments instrument issuer (PPI).

Money can be sent to any beneficiary through IMPS mobile platform by only providing his/her mobile no. and Mobile Money Identifier (MMID).

If you are transferring money through IMPS net-banking, you need the payee's account details such as account name, no., IFSC etc. to pay the beneficiary.

The present IMPS fund transfer limit is

Rupees 2 lakh

per day. The minimum allowed transaction value in IMPS is Rs 1.

A customer can link more than one account to the same mobile number. However, each A/C no. will have a different MMID.
How Does IMPS Work?
To be able to utilize the facility completely, one should be aware of the functioning and the process to know how does IMPS work actually. So, the first and foremost thing that is needed is that the participating banks should be on the National Financial Switch platform. The procedure to further undergo a quick and immediate mobile transaction is explained in easy steps as follows: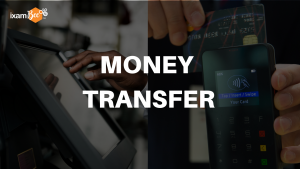 Registration:
Remitter (sender):

Register yourself with the mobile banking service of the bank.

Get Mobile Money Identifier (MMID) and MPIN from the bank.

Download software (Application) for mobile banking (ensure the compatibility of mobile with the application) or use the SMS facility in your mobile if your bank provides IMPS on SMS.

Beneficiary (receiver):

Link your mobile number to the account in the respective bank.

Get Mobile Money Identifier (MMID) from the bank
Transferring Money
Remitter (Sending money)

Login to the application and select the IMPS menu from the mobile app or use the SMS facility in your mobile if your bank provides IMPS on SMS

Get Beneficiary Mobile number and MMID

Enter Beneficiary Mobile number, beneficiary MMID, Amount and your MPIN to send

Await confirmation SMS for the debit in your account and credit in the beneficiary account

Note the transaction reference number for any future query

Receiver (receiving money)

Share your mobile number and MMID with the remitter

Ask the remitter to send money using your mobile number and MMID

Check the confirmation SMS for credit to your account from the remitter

Note the transaction reference number for any future query
Points to be noted related to IMPS:
Besides, learning about IMPS, it is equally important to gather some information regarding the various terms being used along with its explanation, that are significant in the process of those payments and transactions. Let's have a look at some of the important terms:
MMID is the abbreviation used for 'Mobile Money Identifier' which is a seven digit unique number issued by the bank upon registration. 'Remitter' (customer who wants to send money) and 'Beneficiary' (customer who wants to receive the money) should have this MMID for doing the interbank funds transfer.
MMID will be automatically generated by the software when mobile banking user ID will be created. A customer can find the MMID from the 'Know your MMID' option under 'IMPS Other Bank'. Customer may also send SMS message to 9870900876 to receive the MMID.
NEFT stands for National Electronic Funds Transfer. It is a nationwide electronic payments system maintained by the Reserve Bank of India. It was established in 2005. It enables all bank customers in India to transfer funds between any two NEFT-enabled bank accounts on a one-to-one basis. This is done via electronic messages.
The transfers, in this case, do not happen in real-time. NEFT settles fund transfers in half-hourly batches with 23 settlements occurring between 8:00 AM and 7:00 PM on weekdays and the 1st, 3rd and 5th Saturday of the calendar month. Transfers initiated outside this time period are settled at the next available window. No settlements are made on the second and fourth Saturday of the month, or on Sundays, or on public holidays.
RTGS stands for Real Time Gross Settlement. It is a specialist funds transfer system where the transfer of money or securities, takes place from one bank to any other bank on a "real time" and on a "gross" basis.
Settlement in "real time" means a payment transaction is not subjected to any waiting period, with transactions being settled as soon as they are processed. "Gross settlement" means the transaction is settled on a one-to-one basis without bundling or netting with any other transaction. "Settlement" means that once processed, payments are final and irrevocable.
RTGS systems are typically used for high-value transactions that require and receive immediate clearing. These kinds of payments typically incur higher transaction costs and usually operated by a country's central bank, RBI  in India's case.
These were some basic details about the digital money transfers and payment settlement systems that are generally used these days and should be used, for safe, secure, fast and time-saving transactions. To gather much more similar information, also read –
Full Form of IBPS займ под материнский капитал тюменьзайм онлайн срочно без отказаэкспресс займ онлайн на карту