On December 23, 2021, the SSC CGL 2021-22 recruitment notification was released. If you want to apply for the SSC CGL Assistant Enforcement Officer (AEO) post, the application window will remain open till January 23, 2022.
In this article, we will cover all the details pertaining to the SSC CGL Job Profile and Salary.
Please take a look at all the important SSC CGL 2021 exam dates as well so you don't miss any important deadlines.
About SSC CGL Assistant Enforcement Officer (AEO)
Assistant Enforcement Officer, as the name suggests is a post in the Enforcement Directorate famously known as ED. Because of the respect and power this position commands, AEO (Assistant Enforcement Officer) is one of the most sought-after posts. The AEO post is the first step on the ladder of the Directorate's officer cadres that manages/participates in every minuscule tasks/operations performed or provided to the officers by the Directorate.
Although AEO mainly enforces two key acts to fight economic crimes in India namely under FEMA 1999 (Foreign Exchange Management Act) & PMLA 2000 (Prevention of Money Laundering Act), unlike FERA(Foreign Exchange Regulation Act, the more stringent law). In addition, the new law (under the scope of ED) is the FEOA (Fugitive Economic Offenders Act), which is not as prevalent as the two laws mentioned above.
Before you read on, we advise you to take a look at the SSC CGL Eligibility Criteria to check if you are eligible for this post.
Job Profile
It's a Group B post and deals with managing financial frauds and scams in India. The post of Assistant Enforcement Officer is mostly a desk/office posting job in which you will deal with files or clerical work such as making reports and presentations/brochures. Sometimes you may also be ordered by a senior officer to join the raid team that comes under the field job. The field work also entails intelligence on money laundering or other economic crime.
Also take a look at the SSC CGL job profile for all the posts.
Work Location
Headquarter: New Delhi
Regional offices: Mumbai, Chennai, Chandigarh, Kolkata and Delhi
Zonal Offices: Ahmadabad, Bangalore, Chandigarh, Chennai, Kochi, Delhi, Panaji, Guwahati, Hyderabad, Jaipur, Jalandhar, Kolkata, Lucknow, Mumbai, Patna, Srinagar
Sub-Zonal Offices: Bhubaneshwar, Kochi, Visakhapatnam, Kozhikode, Indore, Madurai, Nagpur, Allahabad, Raipur, Dehradun, Ranchi, Surat, Shimla, Jammu
Working Hours
If you are posted in the office, then you will have normal office timings. The AEO officers serving within the office usually have a regular 9 to 5 job. But you're going to have to work in shifts if you work in the field. Duty is round the clock, meaning both day and night shifts. You may also have to work for longer and uncertain durations when you are raiding or searching. Recording statements can take a whole day. Search actions which generally start early morning may end up very late in the night.
Assistant Enforcement Officer– Salary, Pay Scale and Allowances
The in-hand salary has become quite handsome after the implementation of the 7th pay commission. Basic pay now stands at INR 44,900/-. In addition to the basic pay, the details of the additional benefits such as TA, DA, and others can be seen. The SSC CGL in-hand salary will be around Rs 60000.
Transfer
Transfers are usually carried out in two circumstances, if there are any allegations against the candidate or if the applicant has requested the transfer. You will not be disturbed after the transfer for at least 3 years. One is deployed for a minimum period of 3 years at a specific location.
AEO Policy of Promotion
The promotions after joining as an AEO generally take place within 3 years. For an AEO, the first two promotions can be achieved within the first 8-9 years. The next promotion takes some time after this. All promotions are managed by the Delhi-based headquarters.
Professional Career
The promotion or career path hierarchy of an AEO hired through the SSC CGL exam.
Enforcement Officer (Group B Gazetted post in 4-6 years)
The Assistant Director of Enforcement Directorate
Deputy Director of Enforcement Directorate
Joint Director
Additional Director
Special Director in the Enforcement Directorate
SSC CGL 2021-22 Exam Preparation
You will be working in one of the most powerful and influential departments in the government of this country as an AEO. For this, you cannot afford to leave any stone unturned in your preparation. Begin by reviewing the SSC CGL exam pattern to kick-off your preparation.
SSC CGL 2021-22 Online Course
As soon as you are done with your application, we suggest that you begin your preparation straightaway! For this, we recommend that you take a look at ixamBee's SSC CGL Tier I Online Course. You are encouraged to take a demo class whenever you like!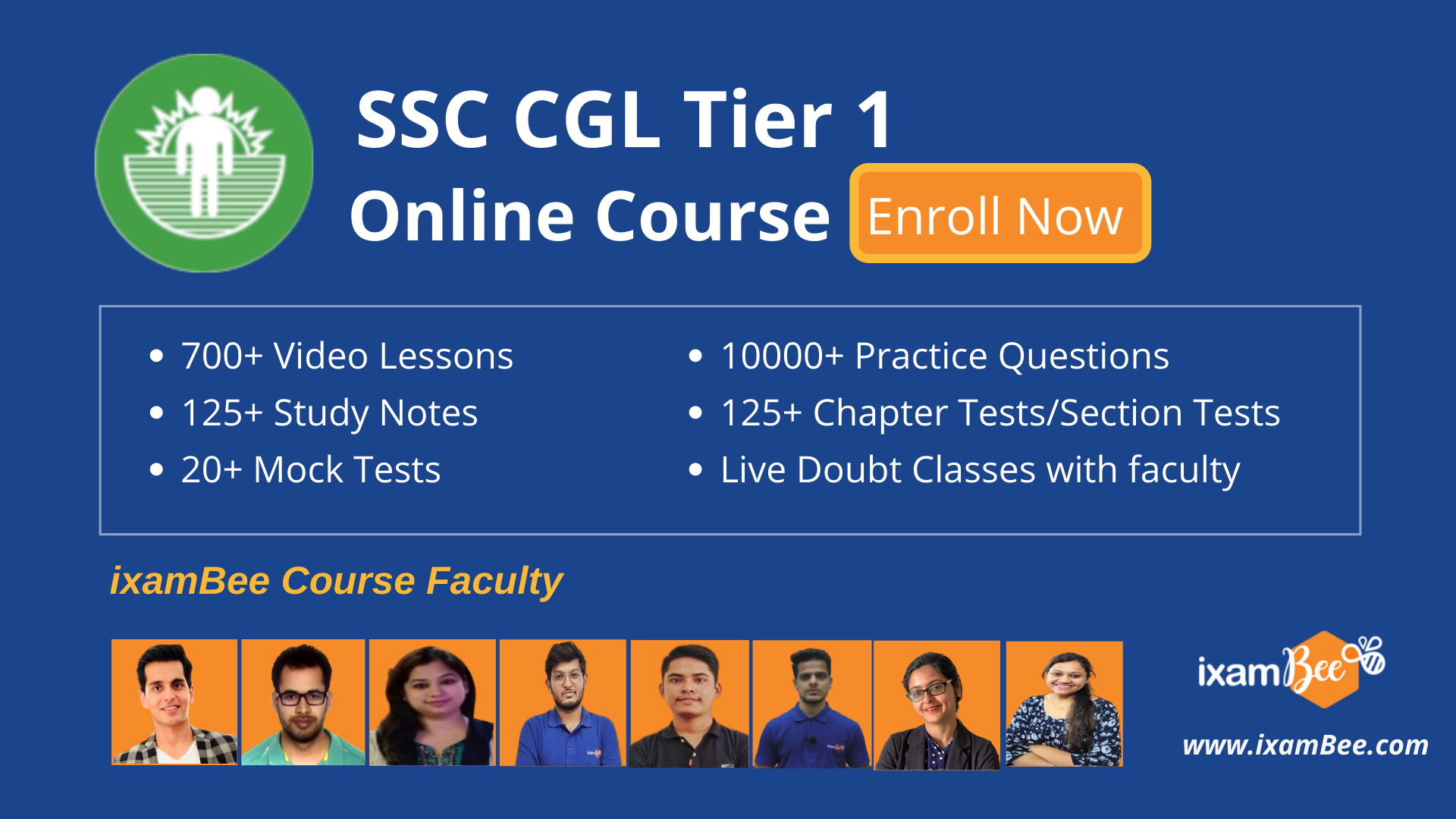 Free Mock Tests
SSC CGL exam is conducted in English as well as Hindi. ixamBee provides SSC CGL Tier 1 mock test not only in English but also in Hindi for the students who want to attempt the exam in Hindi. SSC CGL free mock tests in Hindi are also prepared by our experts keeping in mind the preparation requirements of Hindi students.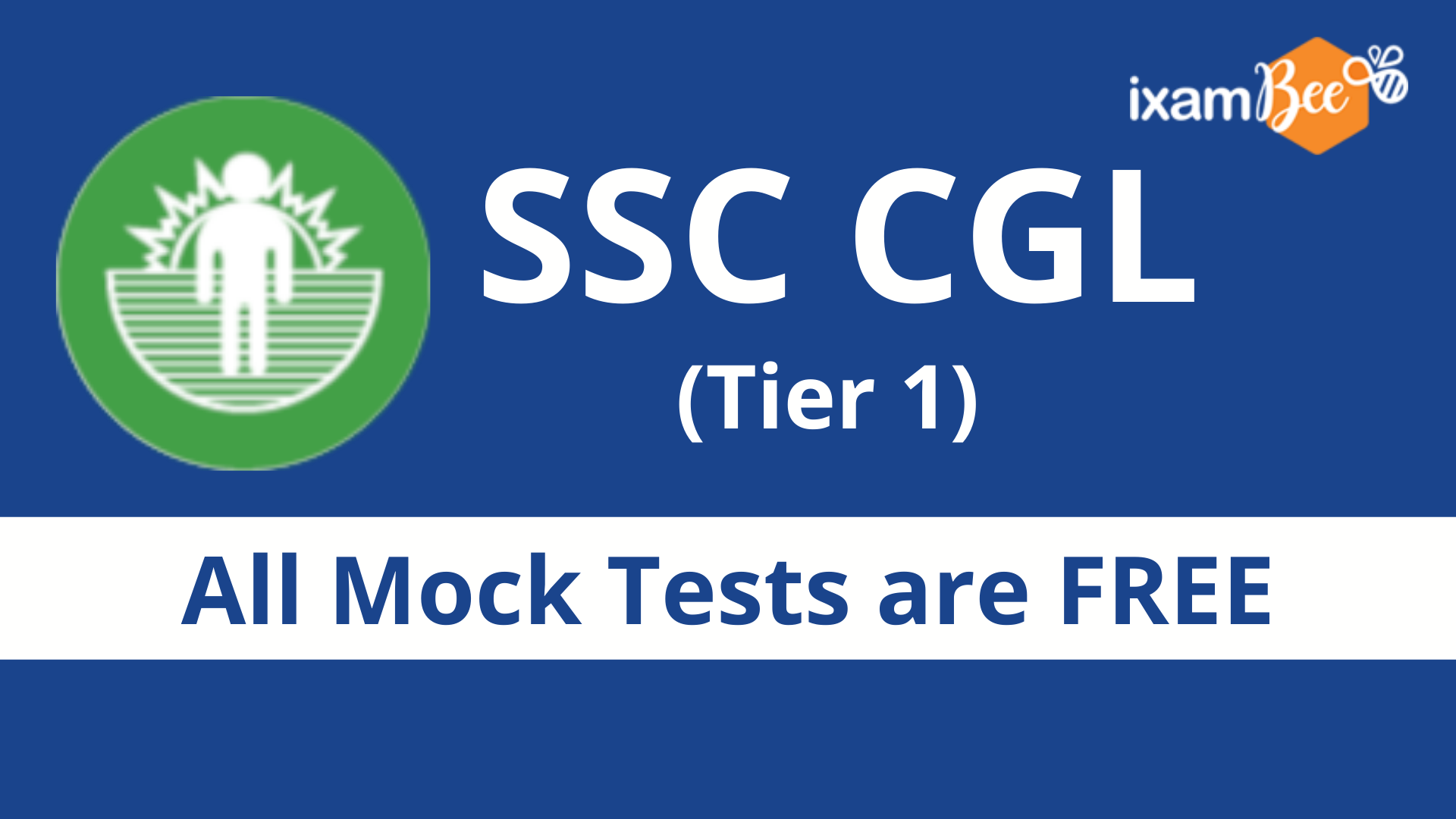 Get Free Online Test Series, GK updates in the form of BeePedia as well as latest updates for Bank PO, Bank Clerk, SSC, RBI, NABARD and Other Government Jobs.
Also read
Learn about SSC Career And Jobs Part 2
Career Path for SSC CGL Jobs- Part 3