Dear RBI aspirant, life is full of choices….be it the clothes you wear, the job you choose, the movie you watch, or as an RBI Grade B aspirant, the coaching you take. For your RBI Grade B exam preparation, you might always have these choices lingering in your mind as to which course would be the best for you. You may have plenty of options, but choosing the right one will lead you to your dream.
Being an RBI aspirant, you might have by now heard about #SRCP and might be thinking why is it trending. #SRCP is not to be confused with any Economics Jargon or anything in news recently.
What is #SRCP??
SRCP, Susheel Ragade (SR) + Chandraprakash Joshi (CP), is a deadly combination of wisdom, knowledge, and experience! It's the perfect mantra you need to crack the RBI Grade B exam. And when these genii will personally guide you for your goal, RBI GRADE B, NO one can stop you.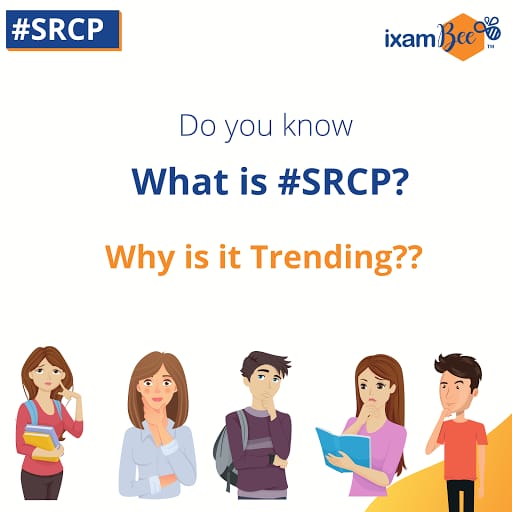 Did you know that Sachin Tendulkar started training for cricket when he was just 11 years old but made his debut when he was 16? Roger Federer started playing tennis when he was 8 years old but entered the national arena at the age of 14? Saina Nehwal started playing badminton at the age of 8 years. Thankfully you do not have to devote such long years to become an RBI Grade B Officer. All you need is the correct guidance and the determination to crack the RBI Grade B exam. And that is why #SRCP is here.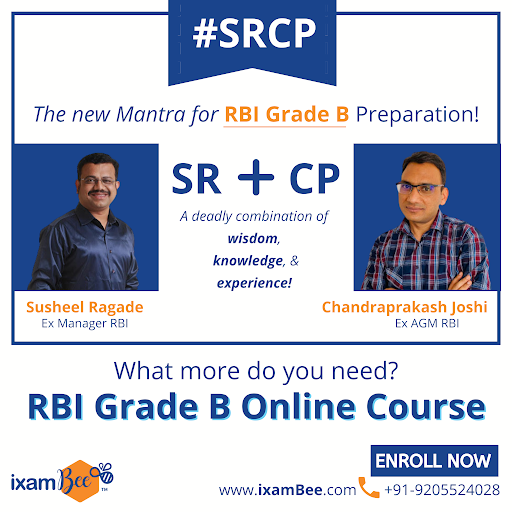 We all get the same 24 hours. The difference lies in what we do with them and how we do it. #SRCP will be your guide on your journey to success.
What do you get in #SRCP curated RBI Grade B Online Course:
Video Lessons: Short & crisp videos for concepts, covering all important topics for all the subjects of Phase 1 and Phase 2.
Study Notes: Detailed notes as PDFs for the ease of learning and building fundamentals for RBI Grade B Phase 1 and RBI Grade B Phase 2
Practice Questions: Get access to 17000+ questions for learning reinforcement at various stages of learning:

Concept Checking Questions: To check your learning after each concept in videos
Chapter Tests: To check your understanding of a chapter
Sections Tests: To check your level of preparedness
Mock Tests: To help you practice full-length practice tests just like the real exam

Descriptive English: This can be a real game-changer. Get access to video lessons and study notes on writing skills, sample essays, suggested topics, and Descriptive English Mock Tests with individual Performance Feedback
Online Live Classes: Study at your own pace and time and get your doubts clarified by the experts (along with #SRCP) through these live sessions.
Interview Guidance: Our experts will provide interview guidance in the form of Mock Interviews and personal feedback on your performance
Study plan: #SRCP curated study plan to guide you on how to go forward in your preparation
What else do you need? Start your RBI Grade B preparation Journey with #SRCP.
#SRCP doesn't end here, we have more for you. We want to share SR joining CP happiness with you and therefore are providing FLAT 25% off on our RBI Grade B Online Course. Join #SRCP now, use COUPON Code:SRCP25.
Get Free Online Test Series, Daily GK Update, PIB Current Affairs, Banking Awareness as well as latest updates for Bank PO, Bank Clerk, SSC, RBI, NABARD and Other Government Jobs.