Securities Board of India (SEBI) final interview results for SEBI Grade A 2018 exam is out. Congratulations to all those who got selected as SEBI Grade A officers. ixamBee is glad to announce that in the first year of their SEBI Grade A course, there were 20 selection for SEBI Grade A 2018. ixamBee is overwhelmed with the results and wishes all the 20 candidates "All The Best". As an aspiring candidate preparing for SEBI Grade A 2020, you very well know that Guidance and  Strategies from selected candidates are as important as knowledge to clear SEBI Grade A 2020 exam.
ixamBee knows the importance of Guidance from selected candidates and therefore has brought to you the success story of SEBI Grade A All India Rank (AIR) 2 candidate: Ms. Santwana Panda.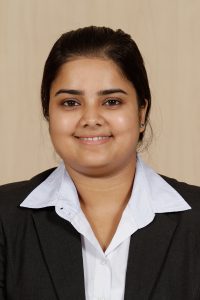 Santwana Panda is a Bachelor of Electrical Engineering from College of Engineering and Technology Bhubaneswar. She has done Post Graduate Diploma in Business Management (Marketing) from Xavier Institute of Management Bhubaneswar. She worked as Key Accounts Manager (Sales), Hindustan Coca Cola Beverages Pvt Ltd based in Kochi, Kerala. Before appearing for SEBI Grade A exam in 2018, she cleared Phase 2 of UPSC exam; and cleared Phase 2 of RBI Grade B exam as well.
Though she could not crack two major exams UPSC and RBI Grade B, she worked hard for SEBI Grade A and cracked the exam and bagged AIR 2 in SEBI Grade A 2018.
Click here to read about SEBI Grade A 2020 exam
Let us read Santawana Panda's preparation strategies that can be useful for SEBI Grade A 2020 exam:
Hi all. This is Santwana Panda from Bhubaneswar, Odisha. I have cleared the SEBI Grade A exam 2018 with AIR 2 and I would like to thank the entire team of ixambee for their central role in my success. I subscribed to their Full SEBI Course and made the best use of the free mock tests. I choose ixaee over other websites after a lot of research and I am glad I did. Their study material is very concise, easy to revise, and up-to-date. I could solve many of the securities market questions of Phase 1 & 2 using those notes. Mock tests are also informative and challenging. I am especially grateful for their personal guidance during interview stage. Their mock interviews helped me build confidence and correct any shortcomings so that I could do well in the actual interview.
While preparing for SEBI Grade A exam, firstly I formed a group of 3-4 people and we kept asking and solving questions, this helps in memorizing the answers very well. These groups help me motivate myself to prepare well. For securities market, I followed the ICSI Institute PDF, though it is a lengthy 600 pages PDF, we highlighted important aspects in the PDF and revised the PDF thoroughly. Next, I followed ixamBee's study notes like Public Offers, Derivatives, Regulatory Intermediaries, they helped me a lot in scoring good in Securities Market. Not only PDF's even the videos on Phase I such as Capital Markets helped in Phase I. Question on important Laws and sections were asked in Phase I and based on our experience in Phase I, but we also prepared in depth on important Laws and sections. Other than that, I followed all free videos on ixamBee's YouTube channel such as important questions for Securities Market, 400 questions PDF which ixamBee provided 1 week before the exam.
For ESI and FM, I followed SP Robins books other than ixamBee's videos. I also referred various Ministries websites such as Ministry of HRD, Ministry of Rural Development, and Ministry of Finance, important schemes such as unemployment, Poverty are very important. As I was preparing for RBI as well, FM preparation was easy for me.
I spent 10-11 hours a day on my preparation also attempting mock tests in this time to analyze my performance.
For interview, I prepared one line answers for every Securities markets question, like Interviewer asked me about Buy Back, Takeover, Open Offer. They wanted to test if you have basic knowledge about any topic asked. I was asked questions about my work experience, how my work experience will help SEBI, rest were general HR based questions. One thing I did extra was, from January to March I read recent news about SEBI thoroughly and was able to answer the questions with a current ongoing event and that made a difference. ixamBee's Mock interview with CP sir helped me a lot on the day of interview.
Lastly, I believe no test can be cleared without the required dedication, perseverance and strategy and ixambee will be the perfect guide if you already have the above three.
Below are a few important points you should remember while preparing for SEBI Grade A 2020:
For General Awareness follow few sources and be regular in studies
Students Study Groups are very helpful in keeping the pace of the study
For Phase 1, the key is to practice Mock Tests
Revise thoroughly before the Phase 2 exam using ixamBee PDF notes
Practice writing for English descriptive in Phase 2
Restrict your studies strictly as per the syllabus of the exam, ixamBee videos are very crisp and to the point.
Management is the game changer – you can complete the course in less time
For high score in ESI focus on current affairs and government schemes
For Phase 1, practice to identify the questions you can solve correctly in less time
For the interview learn to answer in crisp 1-2 sentences. ixamBee team guidance has been helpful in scoring high.
Click Here to see Santawana's SEBI Grade A Result
Watch Santwana's Interview here:
You have read about the Success Mantra of Santwana and what strategies made her bag AIR 2. What are you waiting for?? Start your preparation for SEBI Grade A 2020 now!!!
If you want to be guided by our experts (ex-RBI, ex-Bank POs) on What and How to Study while preparing for SEBI Grade A 2020, then

Click here to practice free Mock tests for SEBI Grade A
Also Read
IBPS PO 2019-2020 Success Story
Get Free Online Test Series, GK updates in form of Beepedia, BeeBooster,  as well as latest updates for Bank PO, Bank Clerk, SSC, RBI, NABARD and Other Government Jobs. быстрый займ онлайн заявказайм без подтверждения доходакак взять займ на теле2