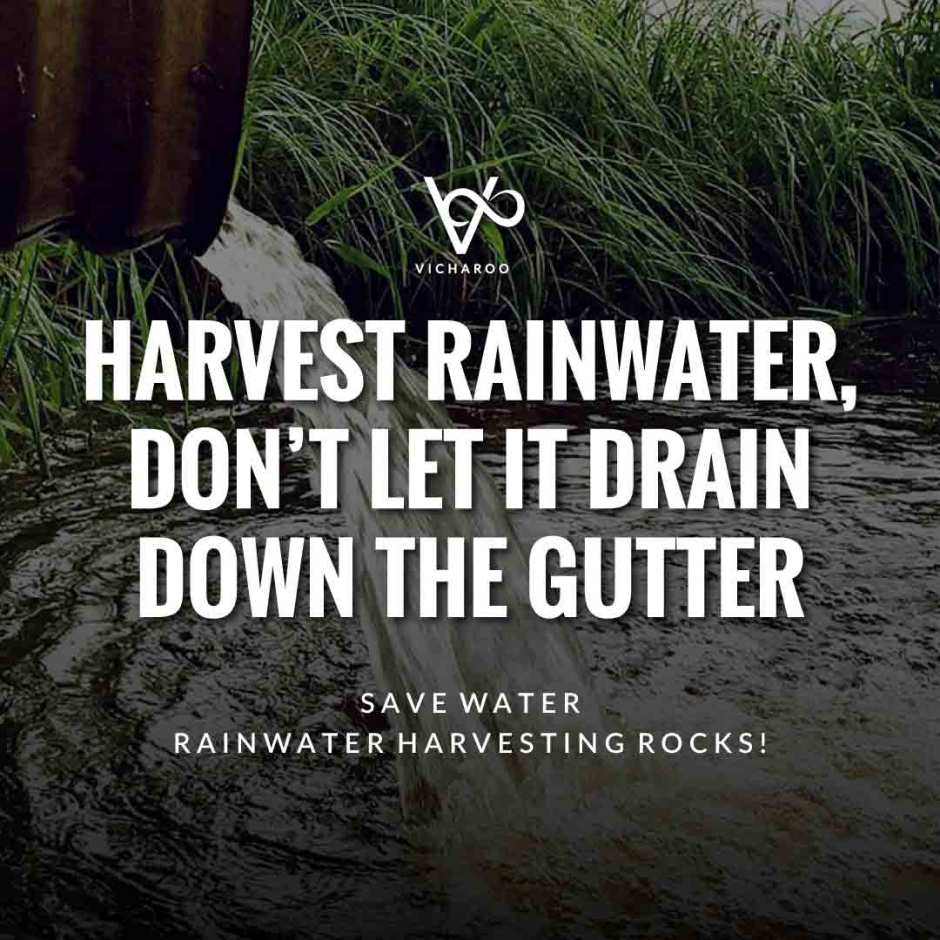 (PC: Google Image)
"No matter, how much rich you are, you can't live without water". Water is the driving force of nature. No matter how many new technologies you garner in your arsenal, if you lack to preserve nature this natural resource, you are already in the race to demolish the existence of mankind.
India is at the doorway of a very serious water crisis that needs diminution both in the fields and at the policy corridors of the country. According to NITI Aayog stats, nearly 600 million Indians are already facing "high to extreme" water stress and the situation can worsen as the water demand is likely to double by 2030. The World Bank also postulate – Groundwater is India's most crucial water reserve and managing this national resource is the need of the hour. Delhi, Bangalore, Chennai, and Hyderabad are places that have reach zero groundwater levels. Thus the question- How to overcome the stress of this crumbling base of water need amid India's rapid urban growth?
What is Rooftop Rainwater Harvesting?
Water is viewed as a material commodity, rather than a life-giving component necessary for survival. We tend to neglect the importance of water conservation as it is free of cost or charged nominally. Though we have understood its importance and the Indian government has come out with various water conservation initiatives like – Mukhya Mantri Jal Swavlamban Abhiyan (Rajasthan), Mission Kakatiya (Telangana), Jal Shakti Abhiyan and many more but the growing clamour for water conservation has lead to the need of going beyond these measures and look out for some ancient ways to understand the art of water governance.
Rooftop rainwater harvesting is one such water technique that has been in use for ages to conserve water. In this technique, rainwater is captured from the roof catchments and stored in reservoirs. Harvested rainwater can be stored in sub-surface groundwater reservoir through artificial recharge techniques. In other words, it's a process that involves transporting rainwater through pipes and drains, filtration and storage for reuse/recharge.
Some of the major components used in rooftop rainwater harvesting are –
Catchments / Collection Area
Channels / Conveyance System
Conduits
First-Flushing
Filter
Water Storage Tank
Recharge Structures
Advantages of Rain Water Harvesting
Some of the advantages of rainwater harvesting are as follows-
Reduce soil erosion and groundwater pollution
Reduce the runoff and avoid flooding of roads
Improve the groundwater quality and when recharged to groundwater, it reduces salinity thus maintaining a balance between fresh-saline water interface
Easy to construct, operate and maintain
Checks the declining water table and augment the groundwater storage
Less expensive as it reduces the cost of pumping groundwater
Conclusion
The World Water Development Report by UNESCO has made it clear that nature-based solutions in alignment with the principles and aims of the Sustainable Development Agenda 2030 can offer answers to the most pressing water-related challenges. Time has come to rely upon diverse and effective methods for harvesting, storing and managing rainfall, runoff and streamflow to meet the dire need of water crisis.
India should take an example from Israel who treats about 94 % of its wastewater and recycles around 85% water. It's time India starts working on recycling wastewater and makes it available to use. The sooner we start the farther we go in conserving water. Water is the foundation of life on earth and is crucial for our survival. At a time when we are flying high to look for traces of water in the exploration of life on the moon, we should give ample significance to conserve water on earth. If we fail to understand the gravity of the water scarcity then we are on the verge of a grave crisis as Sadhguru once said – "Water is not a commodity – water is life. If we destroy our water sources, we destroy future generations right now."
Also Read
Pradhan Mantri Krishi Sinchayi Yojana
At ixamBee you can find a number of Online Courses, GK updates in the form of BeePedia, as well as the latest updates for Bank PO, Bank Clerk, SSC, RBI, NABARD and Other Government Jobs.