Get here detailed NABARD 2022 Phase 2 Exam Analysis for Paper 1 English Descriptive, Paper 2 exam analysis of all questions & answers for ARD & ESI and much more for Shift 1 and Shift 2. Check the complete exam analysis mentioned for NABARD Grade A Mains 2022 below.
NABARD Grade A Phase 2 Exam 2022
Yesterday, Oct 29, 2022, the National Bank for Agriculture and Rural Development (NABARD) successfully completed the Grade A Phase 2 exam 2022 in two shifts. The NABARD Grade A Mains Exam was held for those candidates who qualified for the Preliminary stage. Now, that the exam is over, it is always a good idea to analyze the same in detail. This practice has many benefits, such as:
Understanding the type of questions asked in the NABARD Mains exam.
Identifying the topics from which more no. of questions are asked.
Gauging the level of difficulty of the NABARD Phase 2 exam.
Understanding how you can prepare for the upcoming NABARD 2023 exam.
NABARD 2022 Phase 2 Exam Analysis
Let us now begin our NABARD Grade A Mains 2022 exam analysis. We will break down the analysis over the two papers, i.e., Paper 1 and Paper 2. Further, we will also break down the papers topic-wise so that we can make a detailed analysis of the NABARD Phase 2 exam from all aspects.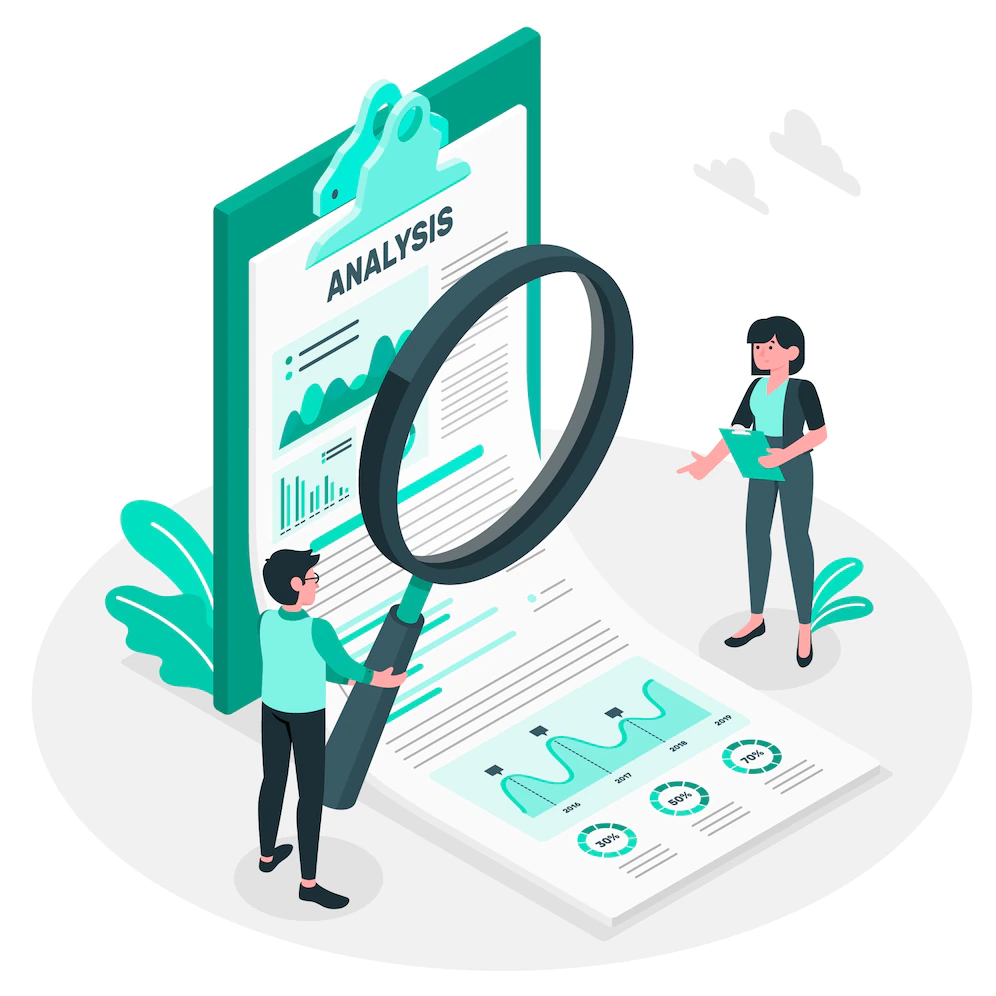 NABARD Phase 2 Exam Analysis Paper 1- English
Essay Writing
The essay-writing question was for 40 marks. Candidates were asked to write an essay of 300 words from the 4 essay topic choices that we have provided for you below. As you can see, all the topics are quite relevant to today's time. Hence these questions combine aspects of agriculture current affairs along with your static agriculture syllabus.
Climate Change & Impact on Biodiversity wildlife
Youth are leaving the agriculture sector after attaining Higher Education
Agriculture Transportation- Roadways & Railways
Manufacturing Sector
Letter-Writing
As per the NABARD Grade A Exam Pattern 2022 letter-writing question was for 30 marks. Candidates were asked to write a letter on one of the following themes for 150 marks. If you go over the topics provided below you will be able to understand the kind of letter-writing topics that are usually tested in this examination.
Damaged Furniture Replacement letter manager of retailer
Congratulation Letter to the Manager – Senior Manager promotion.
Letter for the (RWA) society president- Residential – disaster preparation review
Precis-Writing
Candidates were asked to write a precis paragraph of 150 words for 30 marks. The topic of the passage provided was "Battery making & Pollution- EV Criticise- Long term life- EV is future".
Also see: NABARD Grade A Mains Previous Years' Papers
NABARD 2022 Phase 2 Exam Analysis-Paper 2
According to the NABARD Grade A Phase 2 exam pattern, the paper is divided into objective and descriptive parts. We will first analyze the NABARD Grade A Phase 2 objective section and then move on to the descriptive paper.
Objective Paper
The NABARD ARD + ESI objective paper comprises questions for 2 marks and 1 mark each. The questions carrying 2 marks each are listed for you below.
The Process of parturition (Act of giving birth) in the pig is called ___________.
The Gestation period in swine is ___________.
The Parturition process in swine generally takes place during ___________.
When was e-NAM launched?
The e-NAM platform is made interoperable with ___________ platform of the Government of Karnataka.
Which one of the following is not a correct aim and objective of e-NAM? (5 options provided).
How many cities are covered under the NAMASTE scheme?
The Scheme has been approved with an outlay of Rs. 360 crores from 2022-23 to ___________.
What is the Financial Assistance provided to the farmer under the PKVY scheme?
What is a sub-scheme of PKVY for the promotion of traditional agriculture knowledge?
1 Mark Questions
What is the scientific name of the strawberry?
A scientific process of converting organic matter into compost by earthworms is called ___________.
Which type of soil has an equal proportion of sand, silt and clay along with organic matter?
Under the PDS system food grains via ration shops are provided at a highly subsidized rate. The price for rice is ___________.
A machine that is used to separate seeds from impurities, inert material and adulterants are ___________.
Which subsidiary of NABARD working with NBFCs is responsible for financing Farmers and cooperations?
___________ organization conditionalities were followed in executing the 1991 LPG Reforms in India.
___________ is a strategy that promotes links between various interventions across thematic areas to enhance coverage throughout the lifecycle to improve child survival in India.
Descriptive Paper
In the NABARD Phase 2 descriptive paper, candidates are given 6 questions of which they are required to answer four. Among these 6, 2 questions will be answered for 15 marks and 2 for 10 marks each. The questions for the 15 marks asked in the exam are provided below.
What is the PMMSY? Describe its Aims & Objectives.
What is PDS? What are the lacunae in this scheme?
Inclusive Growth: Why is social investment needed for inclusive growth?
The 10-mark questions asked in the NABARD Phase 2 ARD+ESI descriptive paper are listed for you below.
What is Social Forestry, and how it is beneficial for the agricultural economy? (Income Augmentation)
Indian Economy Post globalization, Discuss.
Components of NRLM: Explain.
If you want to know the answers to the questions asked in the exam and make a deeper analysis of how you should approach the objective and descriptive papers, please watch Kailash sir's exam analysis below.
NABARD Grade A Phase 2 Level of Difficulty
Below is the overall sectional exam analysis mentioned that shows the NABARD Grade A Mains 2022 level of difficulty.
| | |
| --- | --- |
| Paper | Difficulty Level |
| Paper 1 (Descriptive English) | Moderate |
| Paper II (ESI & ARD/Objective + Descriptive) | Moderate |
Learnings from NABARD 2022 Mains Exam
After having made the NABARD Grade A Phase 2 exam analysis for Paper 1 and Paper 2, let us look at the key takeaways from our review.
Always refer to the NABARD Grade A Phase 2 previous year question papers before you begin your exam preparation.
It is always a good idea to engage in NABARD Grade A syllabus-oriented preparation. Stick to the syllabus provided and study accordingly.
As for descriptive answers, always stay within the word limit. Take some time when you read the question to form the answer in your mind and then begin writing after that.
Divide your syllabus between the static and dynamic sections and study them in tandem. As you can see from the essay topics, you will be required to bring your knowledge of both static agriculture and dynamic agriculture when you write the exam.
Learn terminologies from the syllabus properly.
The type of questions asked in the objective paper was quite similar to those asked in NABARD Grade A Prelims exam.
Please go over all the government agriculture and development schemes. These are certainly tested in every exam in both the objective and descriptive sections.
To help you prepare 50% faster for competitive exams, ixamBee provides free Mock Test Series all the Current Affairs in English and Current Affairs in Hindi in the BeePedia capsules for GA Preparation. You can also get the latest updates for Bank PO, Bank Clerk, SSC, RBI  NABARD and Other Government Jobs.
Also See
NABARD Grade A Exam: Check All Details
Important Government Schemes for NABARD exam
NABARD Grade A Prelims 2022: Shift 1 and Shift 2 Exam Analysis
IBPS PO Prelims Exam Analysis 2022: October 15, 2022 Shift 1
NABARD Grade B Mains Free Mock Tests