The Life Insurance Corporation has finally announced the result of the Preliminary examination held on August 28, 2021. Candidates who have taken this exam can check the LIC AAO/AE 2021 Prelims result by downloading the PDF against the name of the examination you have taken.
For your convenience, we have attached all the merit lists for you below.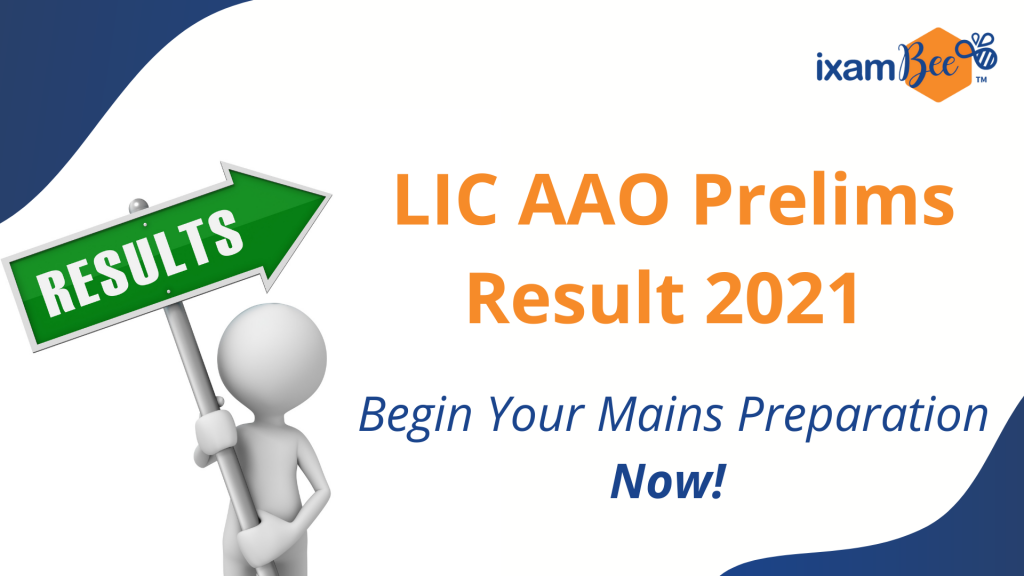 As we have seen from the results this year, around 1000 candidates have been selected to appear in the Mains examination for the AAO IT Officer Specialist Post. Now that you have made it thus far, we hope you will prepare very well for your Mains exam as well. For any assistance that you may need, you will find the LIC AAO IT Online Course at your disposal.
LIC AAO/AE Strategy for Mains
Now that you are done with the Prelims exam, you should nose-dive into your Mains preparation. Take a look at the LIC AAO Mains exam pattern and syllabus and other important details related to the exam.
Like the IT Course, we also have an LIC AAO Mains Online Course exclusively dedicated to the Mains exam preparation for all streams.
Descriptive English Preparation
The aforementioned LIC AAO Mains Online Course helps candidates prepare for all the subjects with a special focus on the Descriptive English section of the paper. 
Candidates for whom the English Language is not a strong suit, often find this section of the paper very difficult. However, with ixamBee, you have nothing to worry about! Our subject experts have curated the course with feedback that they have received from students over the years.
Meet our mentors who will help you prepare for the Descriptive English section:
Dr. Sanjeev Sharma: Dr. Sharma holds a Ph.D. in English from IIT Kanpur. He also earned his Master's degree in English from Hindu College, Delhi University, and his B.A. (Hons) English from Banaras Hindu University.​ ​ He is an expert in English writing. 
Manali Mukherjee: Manali ma'am has completed her B.Ed. from Loreto College, Calcutta, and Masters in English Literature from Calcutta University. She is an expert faculty for English Language and Descriptive English.
Arunima Sinha: Arunima is an Ex- Grade B SIDBI Officer and an Ex- Bank PO. For more than a decade now, she has been helping students prepare for competitive exams. She is ixamBee's subject expert for English Language, English Writing, Reasoning, and also preparation guidance.
Watch Manali ma'am's video to understand her pedagogical method.
We hope you will make the most of this opportunity that has come your way. For any other queries or clarification, please leave a comment below.
Team ixamBee wishes you the very best!!
At ixamBee you can find free Online Test Series, GK updates in the form of BeePedia, as well as latest updates for Bank PO, Bank Clerk, SSC, RBI, NABARD and Other Government Jobs.
Also read
GIC Re vs LIC: Preparing for Managerial Level Exams
List of Important Insurance Abbreviations -LIC AAO, UIC, NIACL AO