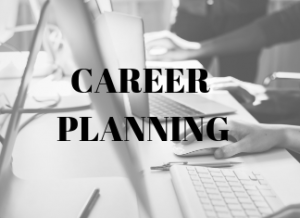 If you are an aspirant who is positively motivated to find a job or a good career for yourself, then the first thing that must come to your mind is which field to choose and which exam to go for. Right? Either IBPS Clerk or IBPS RRB So, going by the majority, close to 90% of the aspirants today can be counted into the category of ''banking aspirants'', as most of the people today term 'banking' as one of the most lucrative and secure jobs. Each aspirant wants a good job which would give him/her monetary security and a lot of respect and dignity in the society. Going by this aim, a banking aspirant would majorly plan to become a bank PO- "Probationary Officer" which would further lead him to the post of a bank manager, in his/ her later years. But not every other person who is aiming for a bank job will end up becoming a PO and thus we should always keep our doors open to other ways of entering into this industry which will eventually lead us to our main aim maybe after few years.
IBPS CLERK is one such post which is as popular as IBPS PO and it is no less than the latter. It gives you as much job security as you may get as a PO. The question here lies in the further choice that you might have to make while opting for a clerk job. IBPS releases clerk vacancies , not once but twice a year, in the form of two different work scenarios-
IBPS CLERK

in the commercial organizations that are listed under IBPS.

IBPS CLERK (Office Assistant ) in RRBs – (Regional Rural Banks ).
While filling up the forms, an aspirant should fill each and every application that is released, which would give him/her more chances to land a job at the end. Now, talking about the post of clerk , the question arises, if you land both the jobs as a clerk , which one you should be going for  and that is what we are going to help you with. Comparison between the two jobs will help giving a better idea and clarity in making a decision.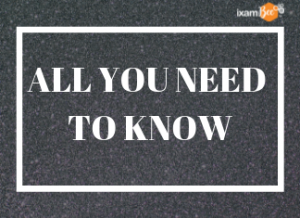 IBPS CLERK vs IBPS RRB CLERK – "DESIGNATIONS"
If you get through the IBPS CLERK exam , you may simply be called a '

clerk'

.

If you get through the IBPS 'RRB' CLERK, you may be called an '

office assistant'

.
 Commonly a clerk is also called a 'Single Window Operator/Assistant'.
IBPS CLERK vs IBPS RRB CLERK – " JOB PROFILE"
The posts being the same, you can expect the work profiles to be almost similar. A 'clerk' job is mainly a 'front desk job' where mostly a clerk needs to do customer-interaction.
Both these jobs require you to do similar kind of tasks like –
Updating the passbooks

Accepting payments, inputting/ recording the data for the transactions related to the respective payments.

Opening all kinds of accounts as required.
IBPS CLERK vs IBPS RRB CLERK – " IN-HAND SALARY"
Delivering the same kind of responsibilities and performing similar tasks, the pay of a clerk in both the cases falls on the same line, except for some minor differences in the numbers. The main difference that lies here is the organizations that employ you as a clerk.
In-hand Salary of an IBPS CLERK :

An IBPS CLERK who is employed by the commercial Public Sector Banks, (commonly called as PSBs), is initially paid according to the basic salary of Rs 11,765 which after addition of various allowances may amount up to Rs 19000 & more as the final in-hand salary.

In-hand Salary of an IBPS RRB CLERK / OFFICE ASSISTANT :

An IBPS CLERK who is employed by the Regional Rural Banks or RRBs as commonly called, is entitled to receive a basic pay of close to Rs 13, 075 which may finally go up to Rs 20,000 & more.
As can be seen, both the organizations reward their employees' work almost closely.
IBPS CLERK vs IBPS RRB CLERK – " WORK PRESSURE" & "ENVIRONMENT"
If we compare both the jobs with respect to their organizations, there isn't any fixed judgement that we can give. Both the jobs , as discussed above, expect you to do the same kind of tasks and hold similar responsibilities as a clerk, so there is not much to decipher here, except one major point.
An IBPS CLERK employed in a PSB, may be involved in various other departmental tasks as their scope of work is spread across a wide range of departments and sections. Posted in an urban branch, a clerk may be handling a lot many tasks other than the basic ones.

An IBPS RRB CLERK may be posted in an urban or most probably a rural branch where the scope of variety in the tasks is minimal. A rural bank will mostly cater to a specific type of customer base, providing such facilities or schemes useful for the rural population.
IBPS CLERK vs IBPS RRB CLERK – 'GROWTH & OPPORTUNITIES"
A 'clerk' working in an urban scenario in a PSB / Commercial bank may undoubtedly get more chances, sooner than one who would be working in an RRB. This does not take much science to understand the work culture or work environment and thus the kind of opportunities that a normal 'clerk' working in a 'commercial bank' may get as compared to one who is working in a 'regional rural bank'.
In a normal scenario, as is the case in all the PSBs / commercial banks, a clerk may get an opportunity of getting promoted to an officer scale – 1 in merely 3 years or so , also depending on the vacancies and the current situation in the banks. On the other hand an 'RRB clerk' doesn't get the chance of getting promoted so easily and not before he /she has served as a clerk for at least 6 years. So, the time gap is visibly just double.

An IBPS Clerk will get a chance to imbibe more as the scope of work is naturally large here, and there is a lot to learn in the urban set-up, whereas, an RRB clerk is usually in the rural set-up and even if in the urban areas, he/she cannot extend the boundaries of work & experience to a large extent.

The 'exposure' in a

PSB

is more as compared to an

RRB.

The pressure though can be lesser in an RRB than a PSB.
WHICH ONE TO CHOOSE? – is for you to decide.
No two jobs can be judged or declared as better than the other. Every job has its own advantages and disadvantages, its own challenges and benefits respectively. One can suit some, and the other can suit some others who may be searching for an opportunity in that specific area of work. You need to individually assess your abilities and capacity to take pressure and judge yourself on the scale of your own expectations and ambition.
No one can judge you better than yourself!
ALL THE BEST!
Know more about IBPS RRB CLERK
ALSO READ-
2019 IBPS PO  vs IBPS SO- Which One to Choose?
Public Distribution System: Objectives, Functioning, Limitations
Introduction to Seed Science: Important Topic for NABARD Grade A and B, FCI AGM
NABARD Grade A: 60 Days Study Plan for Sure-Shot Success!
IPCC: NABARD Grade A/B Important Topic
Get Free Online Test Series, GK updates in form of Beepedia,  as well as latest updates for Bank PO, Bank Clerk, SSC, RBI, NABARD, and Other Government Jobs.
займ без регистрации картызайм королевzaimo займ