No one becomes successful overnight. To be successful in what you want to achieve you need to use each day as an opportunity to improve, to be better, and to get a little bit closer to your goals. As the whole world is struggling hard to get over the Coronavirus crisis and every country is putting up a brave front, it is most likely that India will extend the lockdown period to prevent further rising of COVID-19 cases. So this is the time to utilize this extended period and maximize our efforts so that you are ready to come out with flying colours in various competitive exams.
How to Utilize This Extended Period Effectively
As you are now completely at home, you have maximum time in your hands to gain as much knowledge as you can. But remember neither you have to stress yourself too much nor you have to relax too much. Just the right amount or a balance between your studies and other activities. Below are certain points which can help you to study effectively at home during this quarantine period.
Engage with your learning – it is a good idea to take notes while listening to or watching an online lecture. Sit in a comfortable place (NOT the bed please!! unless you want to have back-problems, less attention span and productive time lost in sleeping), have a notebook and pen handy and try to keep any other distractions to a minimum while studying.
Engage with the tutor – participate in live sessions as it improves your recall rate (one is more likely to remember a mistake in future) and also boosts confidence.
Taking regular breaks – studying at home with discipline does not mean sticking to a 9-5 schedule. You need to identify the hours you are most productive and centre your study schedule on that time. At other times, enjoy your hobby and spend quality time with family. 
Exercise everyday – breathe in that cleaner air (thanks to lower pollution levels now) and rejuvenate your body with some regular exercises. It will increase your attention span. If you are not a fan of regular exercises then you can help in the daily house chores like mopping the floor, doing the dishes or laundry; apart from keeping your surroundings clean. It will be a good physical exercise as well as a mental break from your studies.
Eat well – Cooking new varieties of meals can be a great stress buster for you and a good break from your study schedule. Moreover, a meal cooked by you is so much satisfying and soothing.
Use social media judiciously – staying home with no social contact can be stressful for many. and with news of COVID-19 all around us (on TV, in newspapers, on social media) 24*7, one can easily slip into fear. Stress and negativity about the future can harm your mental health. If that is what is happening to you, stop right there. Stop consuming too much news (an update once a day about the situation from anyone reliable source is enough), stop following every Whatsapp message forwarded to you. Instead, work towards your purpose, believe in the future, don't spread false/fake messages, follow the precautions to keep yourself and your family safe, talk more often to your close ones to address their fears and spread positivity.
Take proper sleep –  I know how tempting it is to complete that new season of Money Heist in one sitting; or binge watching on Netflix/Prime/Hot star through the night. But also remember, you are home and can fix a time for that very interesting episode you want to watch. Watch one daily. The benefits of it, you ask?? Well, there are many, to name a few:
You will be off social media so that no one can leak that coveted plot to you
You can watch the season over a longer duration, thereby escaping that vacuum that one feels after a much-awaited series is over and you are in search of an equalling intriguing series again
You sleep well! The power of proper sleep is often under-estimated till you are sleep-deprived!
Also consuming too much stuff online can make you addicted to that series and you will spend your excessive time watching them. So just the right amount.
I hope these steps, if followed, will make your journey and study run smoothly and effectively. You can also subscribe to our various YouTube channels and practice free online mocks so that you gain maximum during this lockdown. You can also go through our daily live classes. Some links are given below-
About the Author Prachi Agarwal: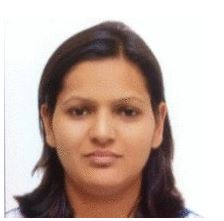 Prachi Agarwal is an MBA (Finance) from BIMTECH, Noida and B. Com (Hons) from Hansraj College, Delhi University. She has previously worked with CARE Ratings. At ixamBee, she is faculty for Financial and Management. Her expertise topics are Ratio analysis, risk management, bond valuation, etc. She is the student's favourite faculty for her easy to understand approach while teaching in Live Classes.
Below are our estimated faculties for RBI Grade B 2020 Online Course: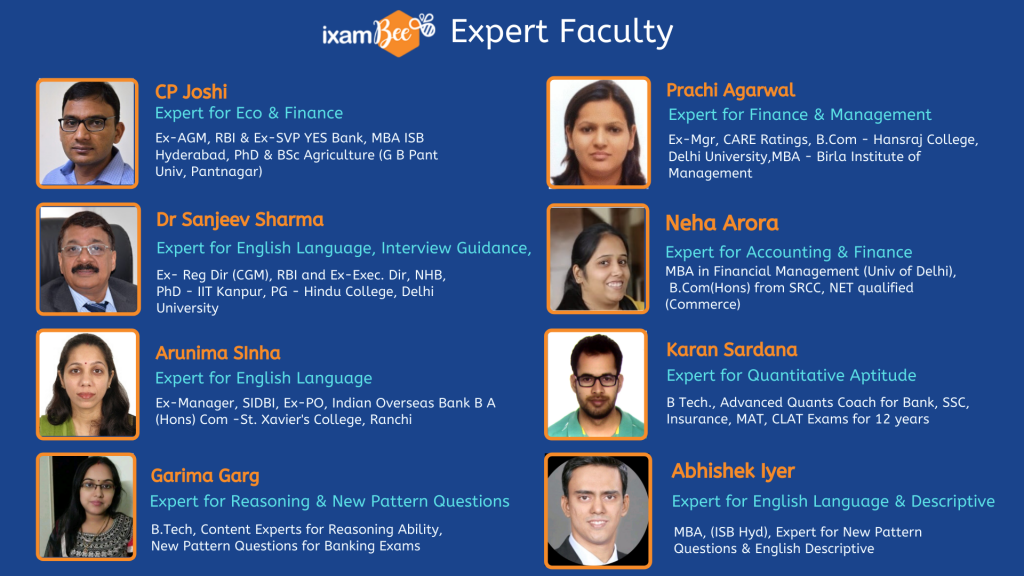 Also Read
RBI Relief Package to fight Coronavirus
Get Free Online Test Series, Daily GK Update, PIB Current Affairs, Banking Awareness as well as latest updates for Bank PO, Bank Clerk, SSC, RBI, NABARD and Other Government Jobs.
займ система контакт
займ онлайн на киви без проверок
займ на карту 150000