So the much-awaited RBI Grade B exam is close at hand, and so are the brewing tension and self-build apprehensions about it. You must be reviewing your strategies, Concentrating on what is left undone on the to-do list, Scanning through the notes, Flipping through the news and more. And imagining your critics in black robes ready to suck the life out of you.
Stop! Right there.
It's okayyyyyyyyyy. So you have an exam two days later. It is going to happen any which way. The preparation you have done is adequate to sail through it with decent marks. All that you can work on now is only be good at implementing your plans on your D-day! What section to attempt first, minutes to devote, skip, halt, jump through them and that's all.
Tips For RBI Grade B Exam
Till then, What you can and should do one day before the exam goes out for a stroll, socialize with your friends, bitch about the for tomorrow, take out the printout of your call letter in advance, staple it with a photocopy of your ID and astound everyone from this pre-preparation. Friends will faint, you will win instant grace points from your mum and feel more suited up for your exam tomorrow.
On exam day, You can start by taking a good long shower under the splashing cool water.
Eat breakfast your mom made for you. (Not knowing you'll be munching and crunching the stale samosa near the Shukla Tea stall at the venue either way)
And leave on time!
Keep a margin before the margin.
Why? Because examination centers have their own fickle-minded attitude over-reporting time these days, sometimes they will tear off the instruction page from your call letter and hurl it into the air, Which Mr.Shukla will collect to serve you samosa the next time you are there and some other times they will go through it word by word and send you off to fight the crowd to submit your belongings such as wallets, belts, keys, your soul, your peace of mind and comfort in their locker for a small worn out token in return (Having Deja poo? Yeah's that a true story from SBI PO 2017).
So you see you have a whole set of rituals garnished with uncertainty to follow on the examination day. You can't afford to club your previous anxieties with them. Together they can become a toxic cocktail, you will be tempted to take a sip of under the scorching sun.
Hence, Now: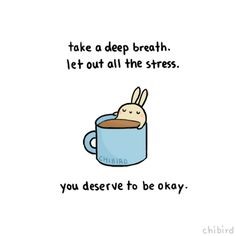 We wish you all success!взять займ с плохой кизайм под ноль процентовонлайн займ на карту без отказа с 18 лет
To help you prepare 50% faster for competitive exams, ixamBee provides free Mock Test Series all the Current Affairs in English and Current Affairs in Hindi in the BeePedia capsules for GA Preparation. You can also get the latest updates for Bank PO, Bank Clerk, SSC, RBI NABARD and Other Government Jobs.
Also Read
What is the Right Time to Start Preparing for RBI Grade B 2023?
Perks of being an RBI Grade B Officer
RBI Grade B 2023: All Sources for your Preparation (Free Mock Tests/ Previous Year Questions/Online Course)