Check here best English Paper Preparation Tips for SEBI Grade A Exam 2022 for Phase 2 Descriptive English Paper.
The SEBI Grade A Phase 2 exam 2022 will be held on March 20, 2022. The SEBI Grade A Phase 2 exam will comprise 2 papers; Paper 1 will be on Descriptive English and SEBI Grade A Phase 2 Paper 2 will be stream-specific. In this article, we will understand how to prepare for Descriptive English for SEBI Grade A exam 2022 in detail.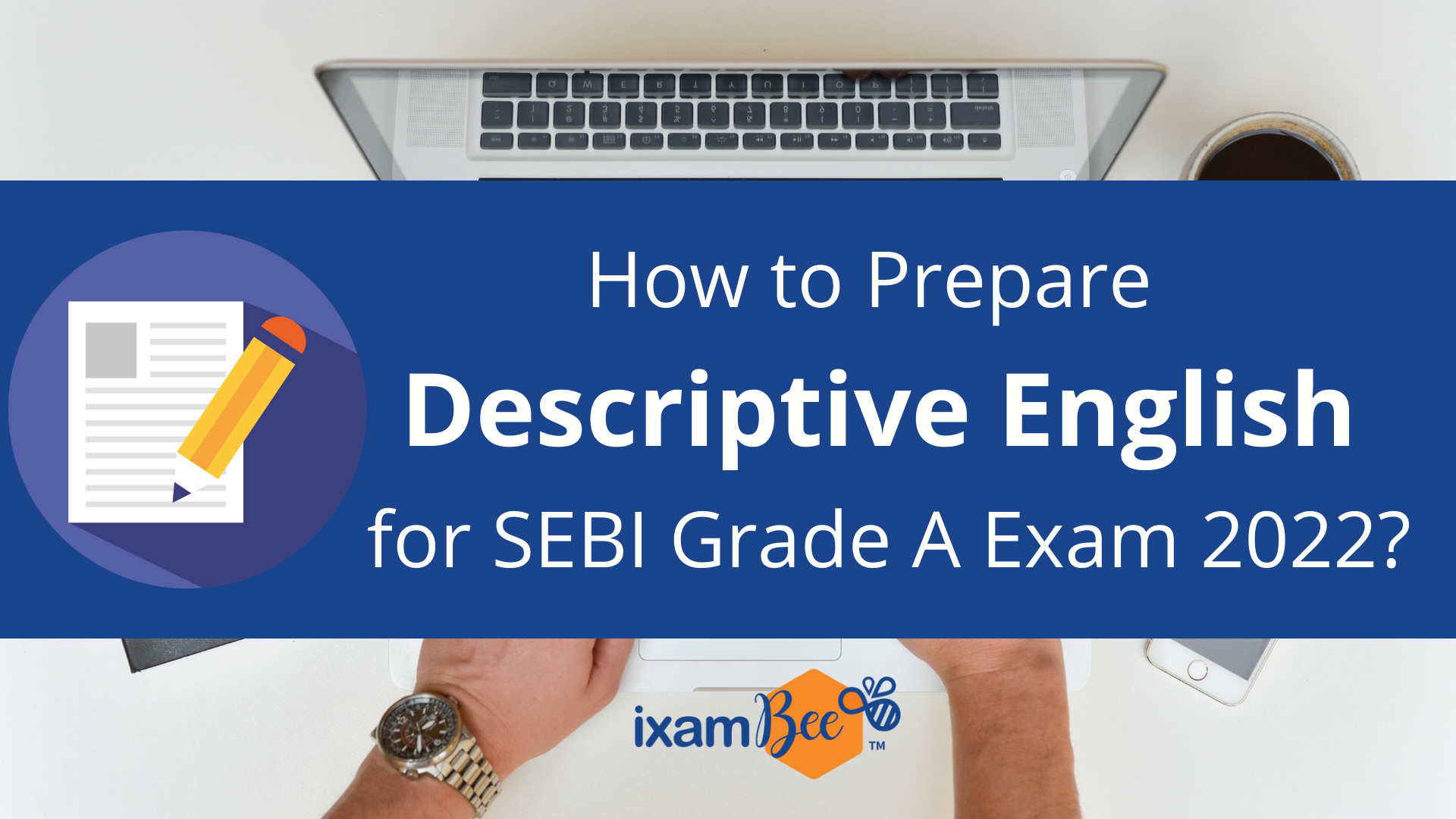 SEBI Grade A Descriptive English Exam Pattern
Before we go over the best preparation tips for Descriptive English, let us quickly go over the format of the SEBI Grade A English Descriptive paper. Moreover, be sure to take a look at the complete SEBI Grade A Exam Pattern 2022 in detail as well.
| | | |
| --- | --- | --- |
| Subject | Marks | Duration |
| English (to test drafting skills) | 100 | 60 minutes |
Descriptive English Tips for SEBI Grade A 2022
Candidates who successfully clear SEBI Grade A Phase 1 exam will be invited to take the Phase 2 exam. As aforementioned, the focus of this exam is to assess a candidate's drafting skills and ability to communicate in English. For this, essentially, the SEBI Descriptive English paper will test the candidate's writing ability via the following: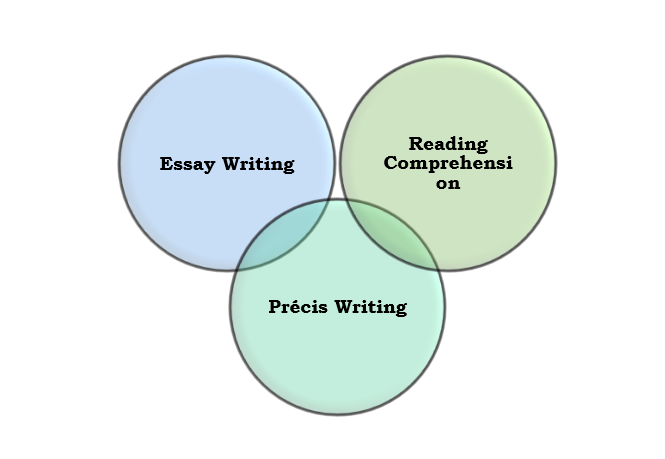 The Descriptive English paper, i.e., Paper 1 will carry 1/3rd weightage in Phase 2.
Essay
The first and best tip is to cultivate a habit of reading. The more you read, the better you can write.
On average, read 5 essays daily on a variety of topics.
Practice writing 5-8 essays every week. It would be beneficial to practice by typing on the keyboard as that is what you will need to do in the entire exam.
When you begin writing your essay, draw a blueprint of the essay and write your answer accordingly.
Check the SEBI Grade A Phase 2 previous year question papers to check the kind of topics you may expect.
When you go through the given options for writing an essay, always select the topic about which you have sound knowledge.
Similarly, always determine the "type" of essay asked and write accordingly. For example, if you are writing an argumentative essay, concretely choose whether you are for or against the given issue. Moreover, you must always back your answer with facts and data.
Please remember, your essay must be divided into three parts; Introduction, Body & Conclusion. The mass of your essay should lie in the 'body' section.
Conclude your answer on a positive note.
Some sample essay topics are:
High-rise buildings: Infrastructural and Environmental Issues.
Three effective measures to eradicate illiteracy in India. Explain how the measures suggested by you will be effective.
Discuss: Virtual Currency and SEBI
Use of Artificial Intelligence in day-to-day life
Does computerization result in unemployment?
Discuss the advantages and disadvantages of privatization of banks in India.
Also read: SEBI Grade A 2022: 25 Important Essay Topics for SEBI Grade A
Précis
Read the passage provided carefully and try to draw the essence of the passage.
As far as possible, do not take any phrases directly from the given text. Always, try to write the précis in your own words. In fact, you will be able to finish comfortably within the word limit if you write in your own words.
The point of the précis-writing assessment is to judge your ability to clearly understand what you have read. Therefore, you must deliver the essence of the text in your own words.
When you write the précis, it is important that you touch upon all the points presented in the original passage.
Unlike an essay, précis is constructed a few times before you get the final result. Begin by jotting down your thoughts. Finally, only keep the important points in your précis.
It is advisable that you follow the same narrative of events in the précis that is given to you in the original text.
Be stringent with the words you use. Try to convey your thoughts in as few words as possible. If you have a good vocabulary, now is the time to flaunt it.
However, avoid using adjectives and transition words unless absolutely necessary. You must strictly stay within the word limit.
Finally, it is most important that you retain the core of the text.
Reading Comprehension
Read the passage carefully. Try to grasp as much as you can in your first read.
Please remember, all the answers to the questions asked are in the passage itself. Therefore, if required, read the text again.
Make a mental note of important ideas expressed in the comprehension, such as names, dates, objectives and important change of events.
If you find the passage to be difficult, go over the questions and read the passage in order to directly find the answer to your question.
Try to predict the questions. As you read the passage, look for important points that you could be questioned on subsequently. There is a strong chance that you may speculate 1 or 2 questions correctly. This will save you a lot of time in trying to find the answers to each question.
Solve at least 5 comprehension exercises every week. Further, it is important that you time yourself. Try to improve your speed subsequently as you solve more exercises.
You must develop the ability to read in between the lines. Sometimes, the answer may not be directly available to you. In which case, you must know how to flesh the answer out from the text provided to you.
Descriptive English Preparation General Tips
You will be given a composite time of 60 minutes. Divide the time between the 3 topics accordingly. It is advisable that you leave more time for your essay so that you get enough time to put your thoughts together and write your essay comfortably.
Similarly, it is also advisable that you get over with your comprehension exercise first and then move on to the other questions.
Read an English newspaper daily if you're not already in the habit of doing so.
Identify the theme or subject of the article as you read along.
After reading an article, try to sum up the essence of what has been conveyed in your own words in 5-8 sentences.
When you read articles, initially, you should read them slowly and carefully. However, successively increase your speed of reading. In the actual exam, you will need to read the reading comprehension quickly, yet gather all that is conveyed.
If you come across difficult/unknown words, underline them and be sure to check the meaning and usage of those words.
Stay within the stipulated word limit for all questions.
On the practical front, if you are not comfortable with typing on the keyboard, you must practice your typing ability as well.
Do not use fancy words to cast an impression. The point of this exam is to assess your written communication skills by expressing yourself eloquently.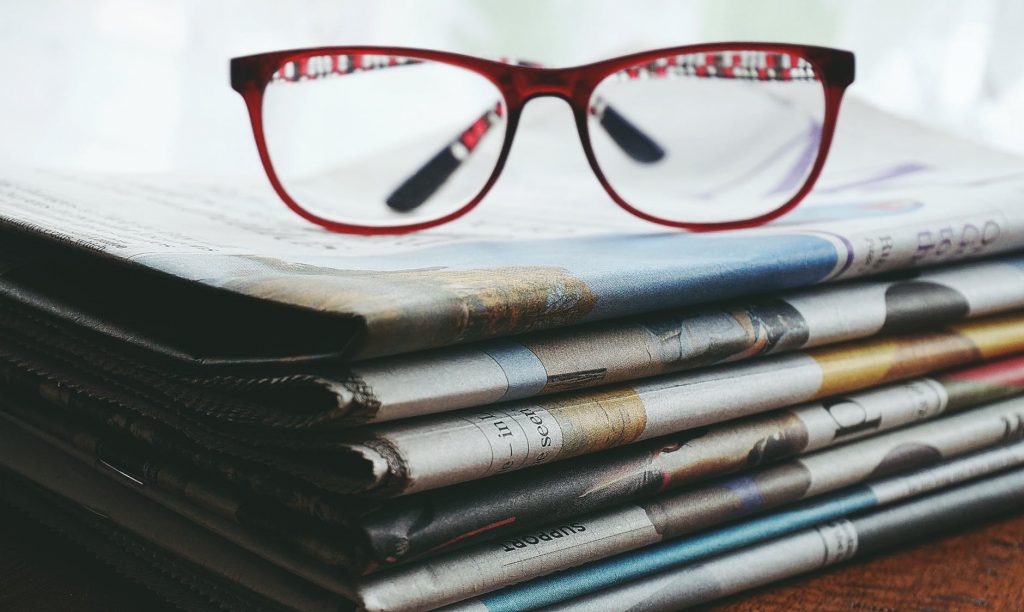 SEBI Grade A Preparation with ixamBee
If you need any assistance with your exam preparation, we are happy to inform you that ixamBee has a SEBI Grade A Phase 2 Course especially dedicated to the SEBI Phase 2 exam. Take a demo class for SEBI Grade A Phase 2 Online Course to understand how ixamBee can augment your preparation.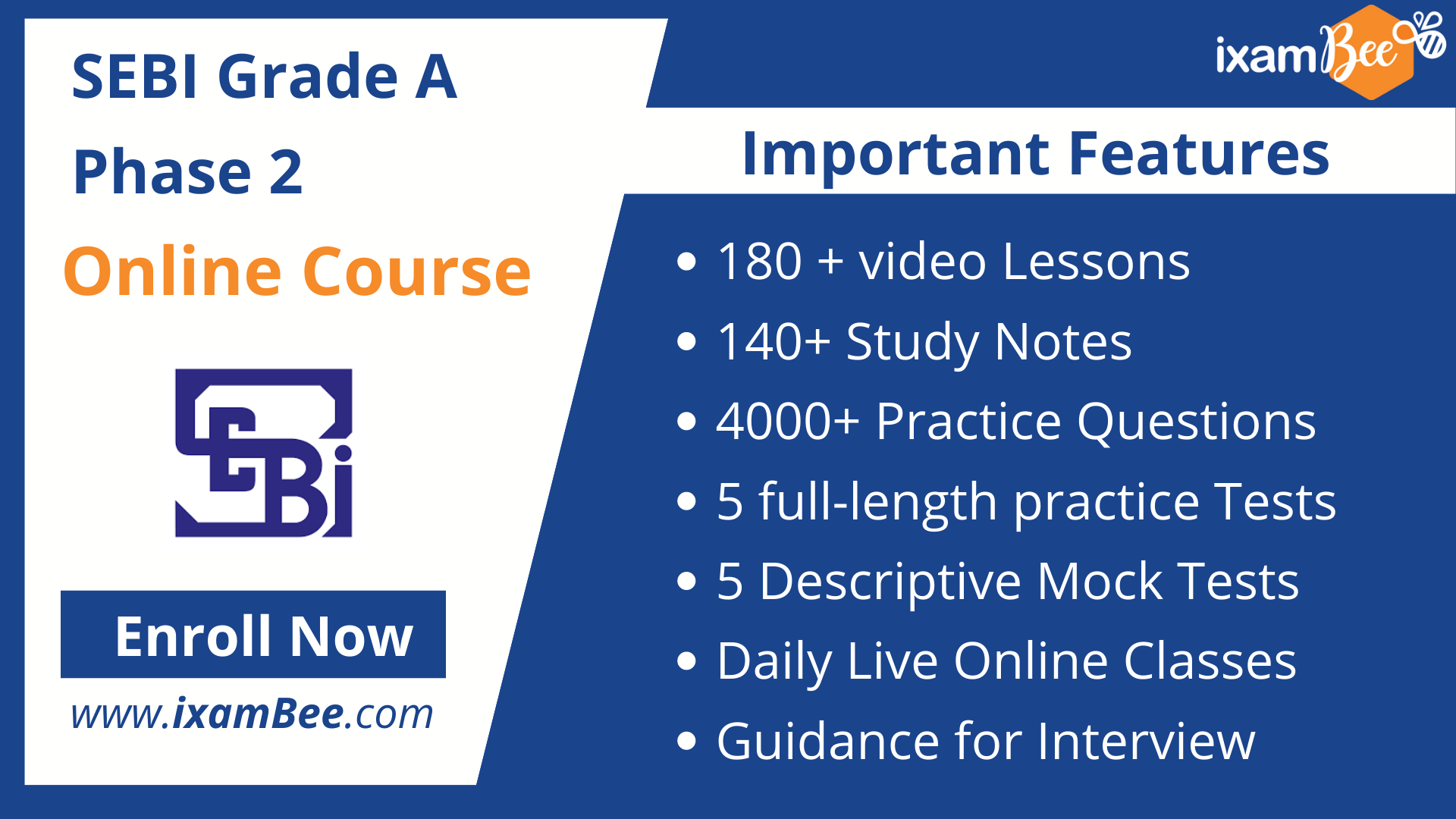 Also read: SEBI Grade A Exam 2022: Phase 2 Descriptive English Paper
We encourage you to go over the tips provided in this article carefully. Moreover, urge you to revisit these tips as you prepare for each type of assessment.
If there is anything else you would like to know about the SEBI Grade A exam 2022, please visit our website for more details.
All the best!
Get Free Online Test Series, GK updates in the form of BeePedia. Similarly, get the latest updates for Bank PO, Bank Clerk, SSC, RBI, NABARD and Other Government Jobs as well.
Also read
SEBI Grade A Descriptive English: Strategy by Susheel Ragade
7 Mistakes to Avoid in Your Exam Preparation: SEBI Grade A 2022
SEBI Grade A 2022: Expected Questions for Paper 2 (General Stream)