What Is World Environmental Health Day?
World Environmental Health Day is a day dedicated to raising awareness about the health of our environment. It is observed on September 26, annually. The day was marked by the International Federation of Environmental Health in 2011.
#IamEnvironmentalHealth #environment #nature #sustainability #environmentalhealth
What is Environmental Health?
Environmental Health is a body of science that focuses on how environmental factors directly or indirectly affect human health. This branch studies the various physical, chemical, biological, social and psychosocial factors of the environment and how they impact human health, both positively and negatively.
Therefore, the overall environmental health needs to be maintained and enhanced in order to protect human beings from diseases and other agents that affect their health.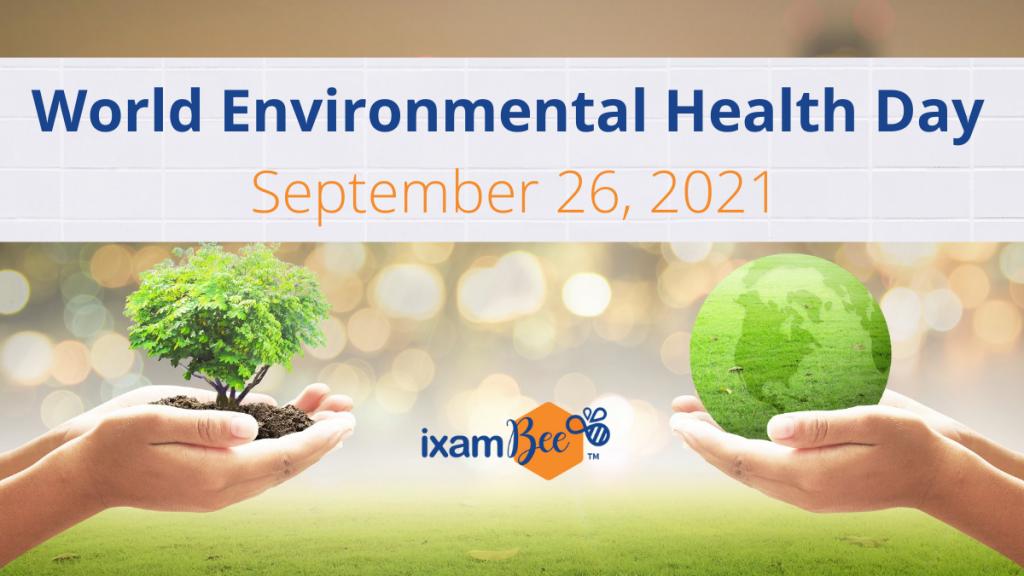 What Do We Need for Good Health?
In order to enjoy good health- both physical and mental- human beings require some basic resources. While these may sound simple, they go a long way in influencing the health of local communities and the human race at large. Some of these resources are:
Clean and safe water
Clear air
Nutritious food
Vitamins and minerals
Protection from environmental factors such as extreme cold, rain and such
Safe living spaces
Protection against natural hazards
International Federation of Environmental Health (IFEH)
The IFEH was founded in 1986 with its headquarters in London. The organization is a body of 44 member-nations.
The IFEH is wholly dedicated to the development and dissemination of knowledge on the protection and subsequent improvement of environmental health. A large part of their work is focused on scientific and technical research and the exchange of ideas for the same.
Is India A Member of the IFEH?
No, India is not a member of the IFEH. However, this day is observed globally and is observed in India as well.
Why Do We Celebrate World Environmental Health Day?
The day is dedicated to reflecting upon all the factors that in one way or another affect the health of our planet and our environment. The day allows us a chance to determine and minimize factors that deteriorate environmental health and to adopt and capitalize ways of sustainable development.
The central idea behind celebrating this day is that the health of the human race is irrevocably intertwined with the health of the environment. Therefore, in order to protect and advance human health, preserving and enhancing the planet's health is not a matter of choice.
Who are Environmental Health Practitioners?
Environmental health practitioners work towards protecting public health by monitoring and advocating policies and practices to reduce pollution of all kinds. They work in a number of fields to protect human health such as pollution control, disease control, waste management, establishing food safety standards and such to name a few. All these activities converge toward the common goal of enhancing public health.
World Environmental Health Day Theme 2021
The World Environmental Health Day Theme for 2021 is "Prioritizing Environmental Health for healthier communities in global recovery."
As one might expect, this year's theme is related to global recovery in the aftermath of the COVID-19 pandemic. Moreover, this theme has been selected deriving inspiration from the WHO's Manifesto for a Healthy Recovery From COVID-19. 
World Environmental Health Day Theme 2020 was "Environmental health, a key public health intervention in disease pandemic prevention."
World Environment Day
The World Environmental Health Day is not to be confused with World Environment Day that is celebrated on June 5, annually. It is a United Nations-mandated observance.
What Can I Do on World Environmental Health Day?
The onus to not only participate but be proactively involved in improving environmental health is on each and every one of us. Take a look at some of the things you can do on World Environmental Health Day this year, to become actively involved.
Learn more about the IFEH and the work they do. 
If you are passionate about science and/or environmental science, dedicate some of your work to finding methods to improve environmental health. 
Learn more about the activities and programs organized by the IFEH for this year's observance. See how you can participate. 
Eliminate one environmentally-harmful practice from your life. Instead, adopt 1 environmentally-beneficial practice. For example, if your school/work is within walking or cycling distance, do not use public/private transport to get there. 
Conversely, if you are largely dependent on private conveyance, use public transport as and when possible. 
In light of the COVID-19 pandemic, follow all safety protocols and take your vaccinations in due time. In case you are affected by the virus, act responsibly and isolate yourself. 
Educate your friends and family about World Environmental Health Day. 
Centre for Environmental Health, India
The Centre for Environmental Health (CEH) was established in 2016, in partnership with the Tata Institute of Social Sciences (TISS). The CEH plays an engaging role in observing Environmental Health Day in India every year. In 2018, they organized a panel discussion on "Food Security and Food Safety in India: Challenges and Concerns."
Government Schemes in India for Environmental Health
Several schemes and programs have been introduced by the Government of India for adoption and advancement of sustainable development practices. Some of these have been listed below.
Namami Gange Programme
Green Skill Development Programme (GSDP)
Nagar Van Scheme
Jal Jeevan Mission
National Clean Air Programme
Such topics on General Awareness are tested in most government exams whether they are Banking exams, Railway exams, or Insurance exams. If you want to stay well-informed on all the topics and concerns that are running in current affairs, you should read ixamBee's BeePedia capsules.
At ixamBee, you can find a number of Online Test Series, GK updates in the form of BeePedia, as well as latest updates for Bank PO, Bank Clerk, SSC, RBI, NABARD and Other Government Jobs.
Also read
International Day of Democracy: Importance, Theme and More
National Engineers' Day: Remembering Sir M. Visvesvaraya
International Day of Peace: History, Theme, Significance and More!
हिन्दी दिवस विशेष: भारत की राजभाषा के रूप में हिन्दी