ixamBee is back with its next topic for RBI Grade B exam preparation. Our last blogs were about What is FALLCR? And What is the "Monetary Policy Corridor"? In this blog, let us read about What is the VRR scheme for FPIs? Though RBI Grade B is a tough exam and you have to face a huge competition, you should not be afraid of the any obstacles, and your confidence is what will make you automatically stand out from the rest.
Voluntary Retention Route (VRR) is a special channel of investment in debt available to Foreign Portfolio Investors (FPIs) to encourage them to invest in debt markets in India over and above their investments through the regular route.
The objective of the VRR scheme is to attract long-term and stable FPI investments into debt markets while providing FPIs with operational flexibility to manage their investments.
VRR scheme was introduced on March 01, 2019
The key features of VRR scheme 2019 are:
Parameter
Details
Operational dates
March 11, 2019 to April 30, 2019
Aggregate investment limit
VRR-Govt. (G-Sec & SDL including T-bills) = Rs.40,000 crore

VRR-Corp (corporate debt including Commercial paper) = Rs.35,000 crore

Minimum retention period
3 years

Minimum 75% of allocated amount to be maintained in India by the FPI

Applicable to
Any entity registered as a FPI with SEBI
Allotment
On first come first serve basis by CCIL on tap
Difference from regular FPI
Investments under VRR scheme to be exempt from macro prudential and other regulatory requirements applicable to FPI investments in debt markets
Liquidity management by FPI
Eligible to participate through repo window provided amount borrowed or lent under repo is not more than 10% of the investment under VRR
In May 2019, RBI made the following changes to the VRR scheme to increase the operational flexibility:
Introduction of a separate category, VRR-Combinede. allows investment in both government securities and corporate debt
The requirement to invest at least 25% of the Committed Portfolio Size (CPS) within one month of allotment has been removed. CPS for an FPI refers to the amount allotted to that FPI. Successful allottees now have to invest at least 75% of their CPS within three months from the date of allotment.
FPI are provided with an additional option at the end of the retention period, viz., continue to hold their investment until the date of maturity or the date of sale, whichever is earlier. As such, the FPI has the following options at the end of retention period:
liquidate its portfolio and exit, or
shift its investments to the 'General Investment Limit', subject to availability of limit under the 'General Investment Limit', or
hold its investments until its date of maturity or until it is sold, whichever is earlier.
The details of the revised VRR scheme are:
Parameter
Details
Operational dates
May 27, 2019 to Dec 31, 2019 or till the limit is fully allotted, whichever is earlier
Aggregate investment limit
VRR-Combined = Rs.54,606.55 crore
Minimum retention period
3 years

Minimum 75% of allocated amount to be maintained in India by the FPI

Applicable to
Any entity registered as a FPI with SEBI
Allotment
On first come first serve basis by CCIL on tap
Conversion to VRR-Combined
Allowed

FPIs that were allotted investment limits under the tap that was open during March 11-April 30, 2019, may, at their discretion, opt to convert their full allotment to 'VRR-Combined' by advising CCIL through their custodians.

Such conversions shall not use up the investment limit of Rs. 54,606.55 crores under this revised VRR scheme
To make your RBI Grade B 2019 exam preparation smooth, ixamBee has launched RBI Grade B 2019 online course which has been formulated by our esteemed faculty, Mr. Chandraprakash Joshi (ex-RBI GR B, MBA-Finance, PhD), Ms. Arunima Sinha (Coach for Banking exams for 6 years, Ex-Manager SIDBI, Ex-Bank PO), Ms. Prachi Agarwal (MBA Finance with over a decade experience) and Ms. Veena.M (B.Sc. Agri, MBA, Content Expert for General Awareness).
Click here to get FREE demo of RBI Grade B online course
Few of our next blog topics are as follows:
What is the difference between FDI, FPI and FII?
What is White Label ATM?
Want to know more about the topics, then stay tuned to our blogs section.
About the Author Prachi Agarwal: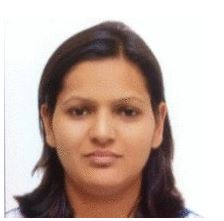 Prachi Agarwal is an MBA (Finance) from BIMTECH, Noida and B. Com (Hons) from Hansraj College, Delhi University. She has previously worked with CARE Ratings. At ixamBee, she is faculty for Financial and Management and Securities Market Awareness. Her expertise topics are Ratio analysis, risk management, bond valuation, etc. She is the student's favorite faculty for her easy to understand approach while teaching in Live Classes.
Get Free Online Test Series, Daily GK Update, PIB Current Affairs, Banking Awareness as well as latest updates for Bank PO, Bank Clerk, SSC, RBI, NABARD and Other Government Jobs. pay ps займ личный кабинетонлайн займ от 18 летмомент займ отзывы