RBI Grade B exam is one of its kind and you need to prepare rigorously for the exam. However, you also need to understand that RBI Grade B 2019 exam preparation does not mean that you need to mug up all the content available. You need to study hard and study smart for RBI Grade B 2019 exam. To ace your RBI Grade B 2019 exam preparation, ixamBee is back with its next blog, What is NBFC-ICC?
Let's learn What is NBFC-ICC??
RBI has harmonized the categories of NBFCs so as to categorize them based on the principle of regulation by activity rather than regulation by the entity.
The re-categorization has been done to provide NBFCs with greater operational flexibility. Following this, three major categories of NBFC viz. Asset Finance Company, Investment Company and Loan Company (which cover 99% of the NBFCs by number) have been merged into a new category of NBFC-Investment and Credit Company (NBFC-ICC)
NBFC-AFC + NBFC-LC + NBFC–IC = NBFC-ICC
RBI defines the new category as
"Investment and Credit Company – (NBFC-ICC)" means any company which is a financial institution carrying on as its principal business – asset finance, the providing of finance whether by making loans or advances or otherwise for any activity other than its own and the acquisition of securities; and is not any other category of NBFC as defined by RBI in any of its Master Directions.
The harmonization of the categories is part of the effort by RBI to harmonize the NBFC sector which has largely been regulated entity wise as regulations have evolved over a period of time. The Committee on Comprehensive Financial Services for Small Businesses and Low-Income Households (chaired by Dr. Nachiket Mor) and Internal Committee (Chairman: Shri G. Padmanabhan), which submitted their reports in January 2014 and April 2014 respectively, had recommended harmonization of the various categories of NBFCs for the first time.
ixamBee's RBI Grade B 2019 online course has been formulated by our esteemed faculty, Mr. Chandraprakash Joshi (ex-RBI GR B, MBA-Finance, PhD), Ms. Arunima Sinha (Coach for Banking exams for 6 years, Ex-Manager SIDBI, Ex-Bank PO), Ms. Prachi Agarwal (MBA Finance with over a decade experience) and Ms. Veena.M (B.Sc. Agri, MBA, Content Expert for General Awareness).
Click here to get FREE demo of RBI Grade B online course
Few of our next blog topics are as follows:
What is the VRR scheme for FPIs?
What is the difference between FDI, FPI and FII?
Want to know more about the topics, then stay tuned to our blogs section.
About the Author Prachi Agarwal: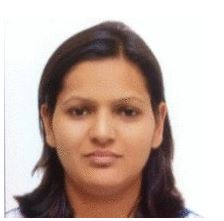 Prachi Agarwal is an MBA (Finance) from BIMTECH, Noida and B. Com (Hons) from Hansraj College, Delhi University. She has previously worked with CARE Ratings. At ixamBee, she is faculty for Financial and Management and Securities Market Awareness. Her expertise topics are Ratio analysis, risk management, bond valuation, etc. She is the student's favorite faculty for her easy to understand approach while teaching in Live Classes.
Get Free Online Test Series, Daily GK Update, PIB Current Affairs, Banking Awareness as well as latest updates for Bank PO, Bank Clerk, SSC, RBI, NABARD and Other Government Jobs. laim займзайм онлайн 30000займ 100000 срочно на карту