Dear Aspirant, welcome back to ixamBee's RBI Grade B 2019 important blog topics. In this blog, let us learn What is meant by 'Fed Put'?.
If you have read the summary of the RBI's Financial Stability Report June 2019 recently, you would have come across the following sentence:
"Advanced economies' (AEs) central banks have eased their monetary policy stance. While asset prices and global capital flows initially recovered in response, the markets appear to be deeply conditioned by the implied 'Fed put' and any significant reassessment would require re-rating of a host of issues relating to emerging market and developing economies (EMDEs) with a risk of sharp adjustments"
Simply put 'Fed Put' refers to an accommodative monetary policy stance by the Federal Reserve Bank of USA (the Fed) following poor equity/stock market returns. It means that the Fed will protect the investors in its efforts to maintain stability in the economy.
To understand why protecting the stock market investors is important for Fed, the relationship between the stock market, employment and inflation is to be understood.
Fed has the mandate to maximise employment and ensure price stability. Now a decline in the stock prices means the business valuations decrease and businesses would reduce future investments thereby negatively impacting the employment rate in the economy. Plummeting stock market prices also reduce wealth of the consumers and make them risk averse. This will also have a negative impact on inflation.
As such, in order to achieve its mandate, the Fed will step in to support the market with interest rate cuts and other accommodative policies in the event of a market downturn. Lower interest rates will help stimulate investment by businesses and consumers and enhance the general consumption-wealth effect.
How the term was coined?
The use of the word 'put' is synonymous with the meaning of put as a derivative options contract. Here it means selling a put option on the market i.e. the Fed sees the stock markets weakening in future and therefore decides at what time (the strike price) it will cut interest rate cut to support the market.
This accommodative stance of Fed was first referred to as the "Greenspan put" in reference to then-Fed Chairman Alan Greenspan lowering interest rates in response to the 1998 blow up of hedge fund Long-Term Capital Management (LTCM). 
Hope now you understood What is "Fed Put"?
To learn more such topics, stay tuned to our RBI Grade B blogs section. 
Many more such topics with crisp content have been provided in our RBI Grade B 2019 online course as to make you understand the concepts clearly so that it helps you in the RBI Grade B interview round as well. This online course has been formulated by our esteemed faculty, Mr. Chandraprakash Joshi (ex-RBI GR B, MBA-Finance, PhD), Ms. Arunima Sinha (Coach for Banking exams for 6 years, Ex-Manager SIDBI, Ex-Bank PO), Ms. Prachi Agarwal (MBA Finance with over a decade experience) and Ms. Veena.M (B.Sc. Agri, MBA, Content Expert for General Awareness).
Click here to get FREE demo of RBI Grade B online course
About the Author Prachi Agarwal: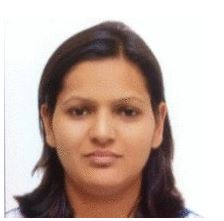 Prachi Agarwal is an MBA (Finance) from BIMTECH, Noida and B. Com (Hons) from Hansraj College, Delhi University. She has previously worked with CARE Ratings. At ixamBee, she is faculty for Financial and Management and Securities Market Awareness. Her expertise topics are Ratio analysis, risk management, bond valuation, etc. She is the student's favorite faculty for her easy to understand approach while teaching in Live Classes.
Get Free Online Test Series, Daily GK Update, PIB Current Affairs, Banking Awareness as well as latest updates for Bank PO, Bank Clerk, SSC, RBI, NABARD and Other Government Jobs.
  срочный займ на длительный срокзайм онлайн заявказайм срочно без отказов и проверок на карту