RBI Grade B 2021 Notification is not out yet but you should be prepared in such a way that the day RBI releases the notification you are ready to just go and give the exam. To help you prepare in such a way, ixamBee is back with its next blog topic "What is a Nostro and a Vostro Account?"
Let us understand "What is a Nostro and a Vostro Account?"
Nostro and Vostro accounts are normally used in the context of foreign exchange transactions done by the banks or during currency settlement. Apart from these two, there is another term – Loro accounts.
Let's understand each, one by one:
Nostro account
It refers to an account that a domestic bank holds in a foreign currency in foreign bank.
Nostros, a term derived from the Latin word for "ours," are frequently used to facilitate foreign exchange and trade transactions. The opposite term "Vostro," derived from the Latin word for "yours".
For example, Nostro A/C (our account with you) – is a current account maintained by a domestic bank (say SBI) with a foreign bank (say Citi Bank) in a foreign country.
Figure 1: Nostro Account
Vostro account
It is the account which is held by a foreign bank with a domestic bank in domestic currency. For example, if Citibank maintains an account with SBI in India in INR, it will be a vostro account for SBI.
Figure 2: Vostro Account
Notice that an account which is Nostro for one bank is Vostro for another. As in the above examples, when SBI opens a Nostro account with Citibank, it is a Vostro account for Citibank. Similarly the Vostro account for SBI is actually a nostro account for Citibank.
As such, a nostro account and a vostro account actually refer to the bank account but from different bank's perspective.
Loro Account
It means "Our account of their money with you". It is a current account maintained by one domestic bank (say SBI) for other domestic bank (say PNB). Here PNB does not have a current account with Citibank and uses SBI's nostro account with Citibank for some transaction. In that case, it is a Loro account for PNB. It is like a third party account.
Figure 3: Loro Account
Hope now you understood What is a Nostro and a Vostro Account?
To learn more such topics, stay tuned to our RBI Grade B blogs section.
Many more such topics with crisp content have been provided in our RBI Grade B 2020 online course as to make you understand the concepts clearly so that it helps you in the RBI Grade B interview round as well. This online course has been formulated by our esteemed faculty, Mr. Chandraprakash Joshi (ex-RBI GR B, MBA-Finance, PhD), Ms. Arunima Sinha (Coach for Banking exams for 6 years, Ex-Manager SIDBI, Ex-Bank PO), Ms. Prachi Agarwal (MBA Finance with over a decade experience) and Ms. Veena.M (B.Sc. Agri, MBA, Content Expert for General Awareness).
Click here to get FREE demo of RBI Grade B online course
About the Author Prachi Agarwal: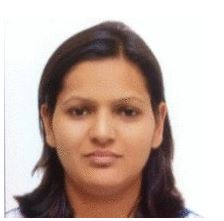 Prachi Agarwal is an MBA (Finance) from BIMTECH, Noida and B. Com (Hons) from Hansraj College, Delhi University. She has previously worked with CARE Ratings. At ixamBee, she is faculty for Financial and Management and Securities Market Awareness. Her expertise topics are Ratio analysis, risk management, bond valuation, etc. She is the student's favorite faculty for her easy to understand approach while teaching in Live Classes.
Also Read:
Latest appointments in January 2020
Important Days of February 2020
Get Free Online Test Series, Daily GK Update, PIB Current Affairs, Banking Awareness as well as latest updates for Bank PO, Bank Clerk, SSC, RBI, NABARD and Other Government Jobs. веб-займ отзывыцентрофинанс займэкспресс займ рф