Dear RBI Grade 2019 aspirants, did you know that on August 27, 2019, the Indian government got a reason to be happy. The reason is that RBI Central Board accepted Bimal Jalan Committee recommendations with respect to the Economic Capital Framework (ECF) of RBI. As such, RBI will be transferring a whopping sum of ₹1,76,051 crore to the Government of India comprising of
₹1,23,414 crore of surplus for the year 2018-19
₹52,637 crore of excess provisions identified under revised ECF
RBI had set up an expert committee to review the extant Economic Capital Framework (ECF) of RBI under the chairmanship of Dr Bimal Jalan on December 26, 2018. The Bimal Jalan Committee recommended the transfer of excess provisions identified under the revised ECF of RBI.
Why is this good news for the government?
The government has set its Fiscal deficit target for FY19 20 at 3.3% of GDP. The government had budgeted for Rs.90,000 crore of transfer from RBI for the year. With Rs.1,76,051 crore transfer now finalized, the government will get and additional funds of Rs.86,051 crore.
At Rs.211 lakh crore of projected GDP for FY19 20, this additional transfer accounts for 0.4% of GDP. This can be used for the following benefits:
Provide fiscal stimulus
Reduce the borrowings of the government
Meet revenue shortfall
Reduce fiscal deficit, etc.
Click here to get a FREE demo of the RBI Grade B online course
About the Author Prachi Agarwal: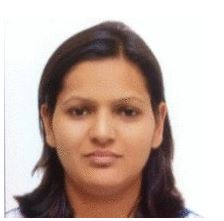 Prachi Agarwal is an MBA (Finance) from BIMTECH, Noida and B. Com (Hons) from Hansraj College, Delhi University. She has previously worked with CARE Ratings. At ixamBee, she is faculty for Financial and Management and Securities Market Awareness. Her expertise topics are Ratio analysis, risk management, bond valuation, etc. She is the student's favourite faculty for her easy to understand approach while teaching in Live Classes.
Get Free Online Test Series, GK updates in form of Beepedia, as well as latest updates for Bank PO, Bank Clerk, SSC, RBI, NABARD and Other Government Jobs.
конга займзайм экспрессонлайн займ на карту