Government jobs provide an exciting work scenario and good pay. The power, respect, and decent salary that one gets are paramount. But if you think that UPSC is the only way to achieve these standards then you are wrong. Today I will disclose one more government opportunity which not only provides stability to your career but also gives you the authority to be able to control the whole banking system of the country in the longer run.
RBI Grade B is one such prestigious job that gives you a high salary package along with greater responsibilities. No matter where you go, being one of the senior officers in the central bank of the country earns respect. So let's see the detailed scenario of RBI Grade B Salary and Perks below.
RBI Grade B Officer: Salary, Perks and Allowances
As an RBI Grade B officer, your starting basic pay will be ₹35,150/-p.m. on the pay scale of Rs. 35150-1750(9)-50900-EB-1750 (2) – 54400-2000(4)-62400 (16 years). Besides this, you will also be eligible for Dearness Allowance, Local Allowance, House Rent Allowance and other allowances as applicable. The initial monthly gross emoluments of an RBI Grade B officer at present is approx. ₹83254/ p.m. Further, if you possess very high academic or professional qualification/ experience that is beneficial for the Bank you can get up to four advance increments at the Board's discretion. Besides this, you will get a chance to travel with your family anywhere in the world every 2 years. Additionally, if you are interested in higher studies that relate to the function and working of RBI, you will get a chance to study abroad too.
Initially, you will be on a probation period of two years that can be extended up to a maximum period of four years as per the bank's discretion. You are liable to be posted and transferred anywhere in India where RBI has its branches. For your reference, the RBI offices are mentioned below.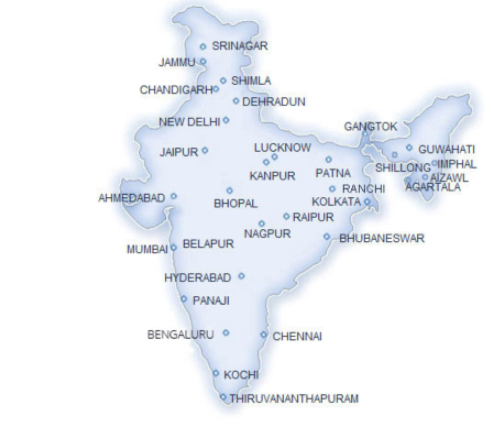 RBI Grade B Officer Promotion Hierarchy
Since you have crossed all barriers and reached this stage with your sheer determination and hard work, it's very natural to be curious about the promotion ladder in the RBI. So, it's very important to be aware of the organization structure of RBI.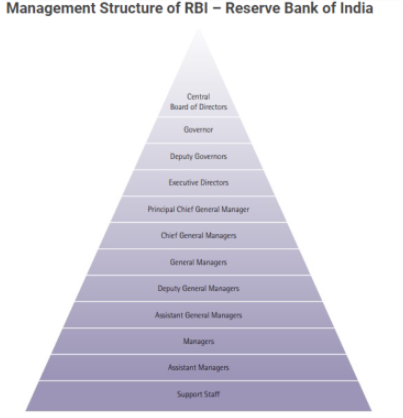 I hope the information provided above must have cleared all your doubts related to the RBI Grade B salary, perks and allowances. If you want detailed information, do check out the video below.
If you feel you too want to join RBI and need proper guidance, enrol in ixamBee RBI Grade B exclusive online course to start your journey. Also, assess your current situation with regards to your strengths and weaknesses by taking the RBI Grade B free mock test. If you have cleared your RBI Grade B Phase 2 and preparing for the RBI Grade B interview, do check out the RBI Grade B interview course.
Also Read
CLAT UG Legal Reasoning Approach
Get Free Online Test Series, GK updates in form of Beepedia, as well as latest updates for Bank PO, Bank Clerk, SSC, RBI, NABARD, and Other Government Jobs