NABARD Grade A & B is a golden opportunity for many agriculture graduates as NABARD works for the  development of agriculture, handicrafts, cottage & village industries, among others.
Recently, NABARD Grade A & B 2021 results were announced. This means that the NABARD Grade A & B 2022 notification is expected soon. In this blog, we will discuss the NABARD 2022 exam date and a simple preparation strategy for the exam. This blog will be very useful for the candidates who are planning to appear for the NABARD Grade A & B 2022 exam. So, we urge you to read the information provided carefully.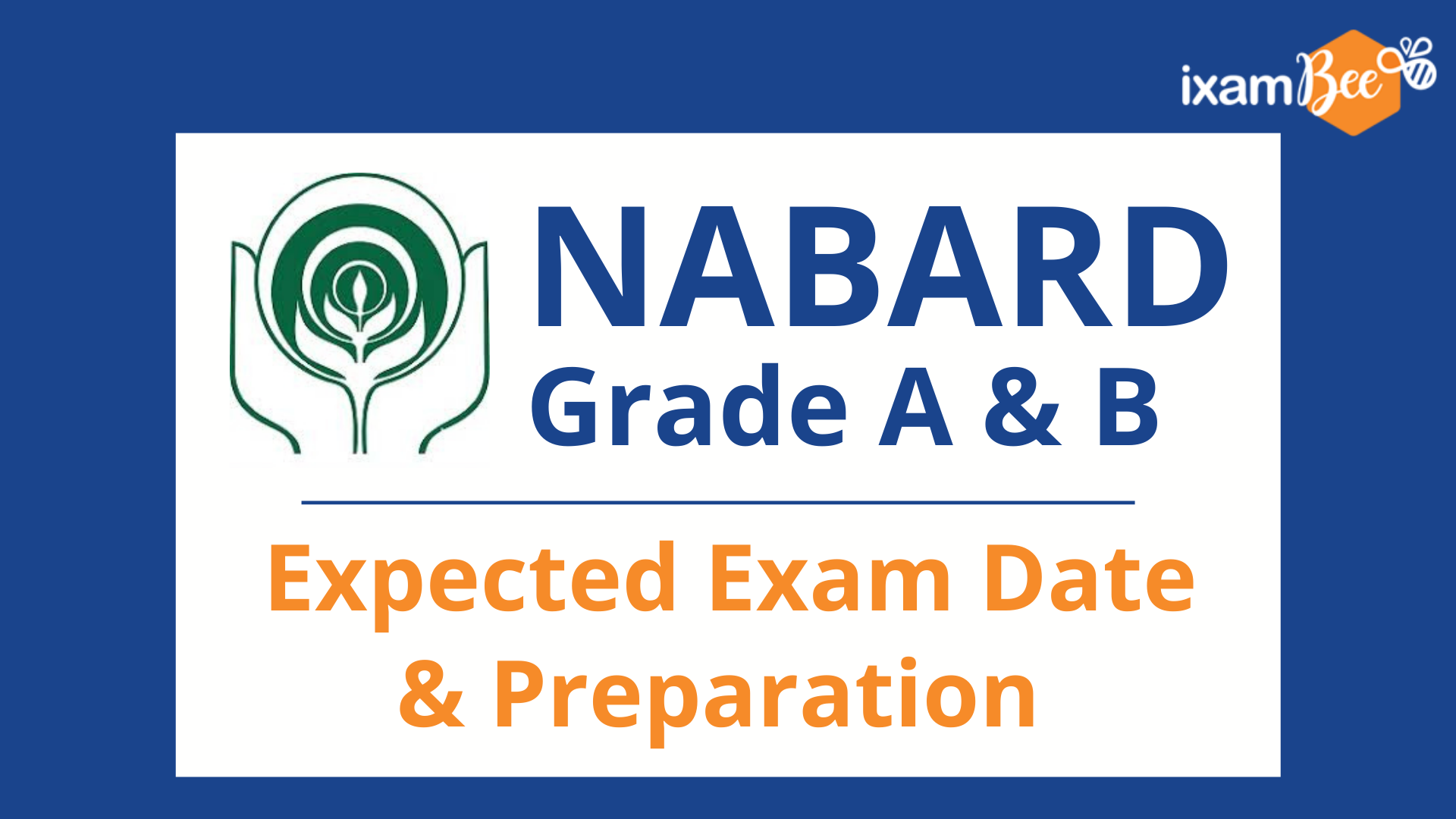 NABARD 2022: Expected Date
The NABARD 2022 notification is expected to be released in July 2022.
Why Start Early?
Since the NABARD 2022 notification is not yet out, you have the perfect opportunity to get a headstart on your exam preparation. Therefore, we would advise you to use this time well. For this, you can start with a SWOT analysis.
Vast Syllabus
Once the notification is released, you will get approximately one to two months to prepare eight subjects, which will not be sufficient as the syllabus for the NABARD Grade A & B Prelims exam is quite vast.
Moreover, you must prepare for Prelims and Mains simultaneously. This is because, in 2021, NABARD Grade A & B Mains has become 50% descriptive.
After the NABARD notification 2022 is released, you should focus more on General Awareness as ARD and ESI questions will be based on the latest reports.
Also See: NABARD Grade A Syllabus & NABARD Grade B Syllabus
NABARD Grade A & B 2022: Preparation Strategy
Previous Year Question Papers
For an effective SWOT analysis, you should start by reviewing  ixamBee's NABARD Grade A and NABARD Grade B previous year question papers. This will help you identify the core topics and peripheral topics. Moreover, it will enable you to narrow down the most important questions that you must practice and revise just before the exam.
It will also help you understand how you are faring in all the eight subjects. You should aim for at least 50% accuracy in each section. To ensure that you have to give equal time to all the subjects.
Furthermore, NABARD introduced a new subject called Decision Making in 2021. Therefore, going through the previous year questions will prove quite beneficial. 
Also Read: Agriculture Current Affairs for IBPS AFO, NABARD, FCI, UPSC
Free Mock Tests
Another easy way to start your NABARD 2022 exam preparation is to take NABARD Grade A & Grade B free mock tests. Mock tests play a crucial role in the preparation of every competitive exam.
It will help you in assessing the exact exam pattern, weightage and difficulty level.
Moreover, it will give you an opportunity to try and test different strategies of solving questions.
You can improve your speed & accuracy by practicing a variety of questions, which in turn will help you with better time management.
Most importantly, mock tests will shine a light on your strengths and weaknesses.
ixamBee provides these mock tests free of cost.
We wish you the best!
At ixamBee you can find free Online Test Series, GK updates in the form of BeePedia, as well as latest updates for Bank PO, Bank Clerk, SSC, RBI, NABARD, and Other Government Jobs.
Also Read:
Why Should You Prepare for RBI Grade B, NABARD Grade A and SEBI Grade A together?
Reasoning Quiz (Puzzles): NABARD Grade A, SBI Clerk, RBI Assistant
English Preparation for Bank Exams: Syllabus & Best Tips for IBPS AFO & NABARD