Read here 10 Mistakes to avoid in SSC Exams for SSC CGL and SSC CHSL 2022.
The SSC CGL and SSC CHSL exams are coming up in a few months' time. Most of you would have been preparing rigorously for these exams and feeling the exam fever. Exam Fever is common to every age group and there is barely a handful of people who never contract it. In the rush to succeed, candidates often acquire many notions, habits, and ways of thinking and doing nuisance. However, you must be mindful of the SSC exam preparation strategy that you adopt for yourself. There are several mistakes to avoid in SSC exams preparation at all costs!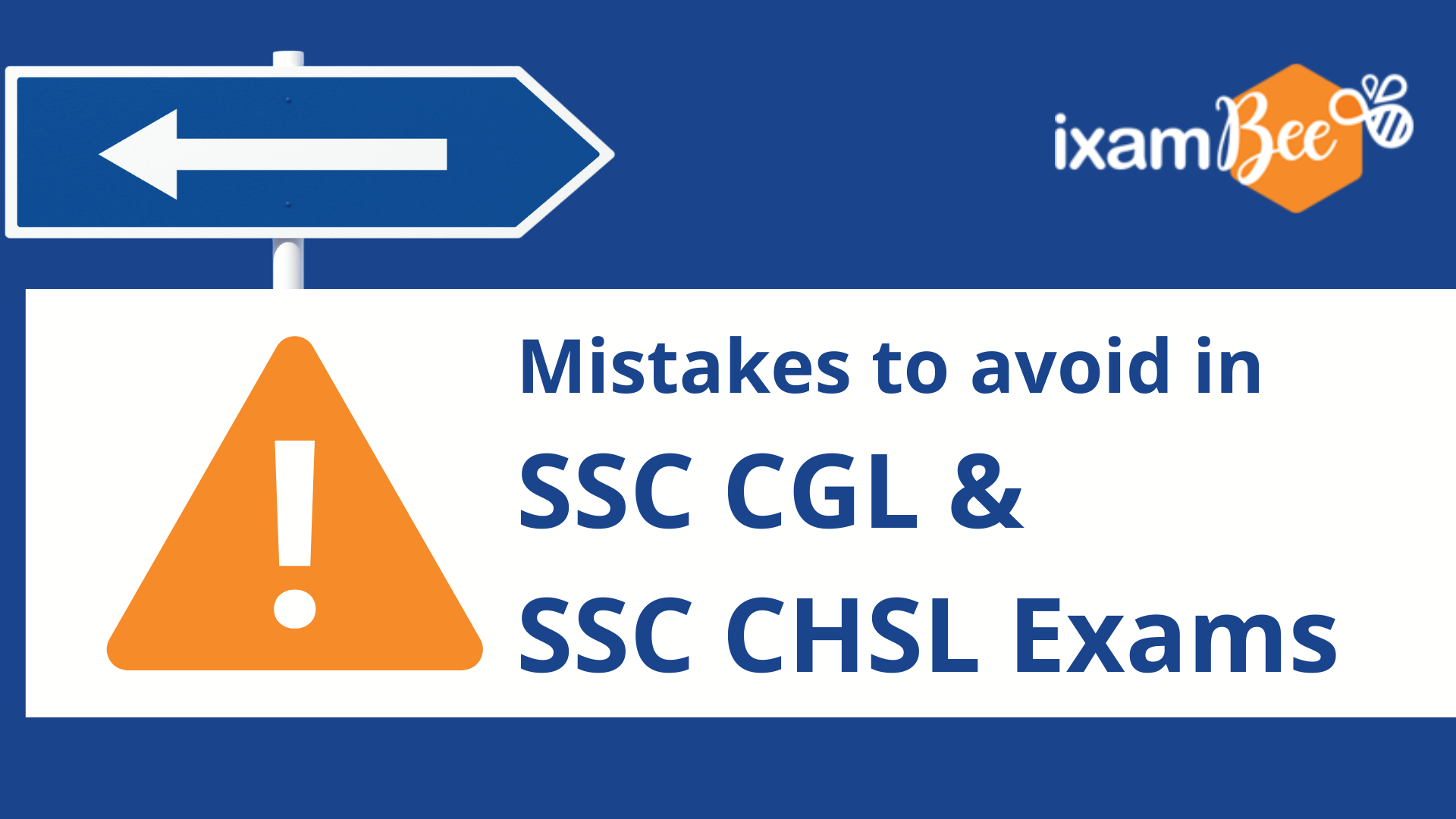 Here we are discussing some common mistakes that people do in the exam, and it must be avoided in exams to get better results in the SSC CGL 2022 and SSC CHSL 2022 exams.
Mistakes to avoid in SSC Exams
Let us now read the mistakes to avoid in SSC CGL/ SSC CHSL Exams 2022.
Have a Clear Idea of Your Future
As most of the aspirants are naive about the job profiles of all the posts on offer after selection, it is recommended that one must do thorough research about each post. Some of them require a permanent stay in Delhi while others are Pan India jobs with one being an international one (Of-course MEA assistant).
We recommend that you explore all the profiles before you move ahead. Follow the links below to learn more.
SSC CGL Assistant Enforcement Officer (AEO)
SSC CGL Assistant Audit Officer (AAO)
Get Help When You Need It
Lots of aspirants do not get help from coaching classes even when they need it. While self-study is important, it is equally important that you get proper guidance and help from experts who can lead the way for you. Self-study or home study must be done to supplement your formal training or preparation for the exam.
There are several good online and offline coaching classes available at your disposal today. It would be wise to begin exploring your options early so that you may reap the early bird benefits.
Stay Abreast With General Awareness
While there is no need to get into much depth for General Awareness, you must have a good sense of what is going on in the world around you. Particularly for SSC exams, it is important that you also familiarize yourself with static G.K. topics. Do an extensive but nonintensive study of GA. Take GA quizzes from time to time.
Take a Daily GA Quiz with ixamBee!
Don't let go of English
This is important for Hindi medium students. Aspirants from rural background or those who have received their eductaion from Hindi medium schools/universities get frustrated with English so much that they stop taking interest in the subject. Do not do that, you must ensure that you begin working on your English skills early so that you can come at par with your preparation. It is a very scoring subject and if you work hard you can score really well.
Don't take English lightly
It is equally important for English medium Students because many English medium students take English very lightly and see it as a blessing that a separate paper of it is asked in Tier 2 but it needs to be worked upon by students of English and Hindi medium alike. In fact I find students from state boards in a better position than others through sheer hardwork. So everyone needs to practice a lot.
Wasting Time!!
Don't waste too much time on a particular chapter of maths you are comfortable with.
Just review the previous years papers and solve questions of those topics. You can choose to advanced maths more in comparison to arithmetic part. What is more important here is that you cover something in all the topics than all in some of the topics.
You can work wonders simply by practicing topics over and over again. At the end of the day, it is hard work and tireless practice that will ensure your success in SSC exams.
Tips and Tricks for Faster Calculations
Experience has it that all the tricks we acquire for quicker calculation don't click instantaneously while we need them. Moreover the most of the times the options that are provided to us do the job. Sometimes we would solve the entire question in the time we take to memorize those tricks. Even our maths teachers who teach us all these tricks in the very first class don't use them when we go to ask them doubts individually.
So, what you need to do is that you must use these tips and tricks to supplement your hard work and practice. Surely, they will help you solve probelms faster and better but there is no substitute for hard work.
Also see: SSC CGL Tier 1 Free Mock Test
Know Where to Begin
Most of the time, students don't have idea regarding what topic they should start off their preparations with. You should always start with the topics you are already good at because that gives you confidence and motivates you to move further with a positive attitude.
It is important that you do your research vis-a-vis the exam pattern, syllabus, available resources and such so that you know exactly how to proceeed with your preparation.
Also see: How to Crack SSC CGL 2022 in First Attempt? SSC CGL Preparation Tips
Manage Your Time Properly
Time management is one of the most important factors of achieving success in any exam. Many candidates do not create a time management strategy for the exam. Some candidates waste a lot of time on questions which are not familiar to them. Some may even struggle in choosing the right order of questions. This problem is the result of not having adequate practice.
Do Not Ignore Difficult Topics
It is always advisable to make the best use of your strengths while attempting an examination and that can only be possible when you practice them hard.  It is very wrong to ignore them because it will only make you forget the basics and lessen the chances of you attempting them as efficiently as you could, had you practiced them well.
We encourage you to explore more exams, both SSC and otherwise so that you can choose the best options for yourself. For this, you must explore the Upcoming Exams 2022-2023 at ixamBee!
About the Author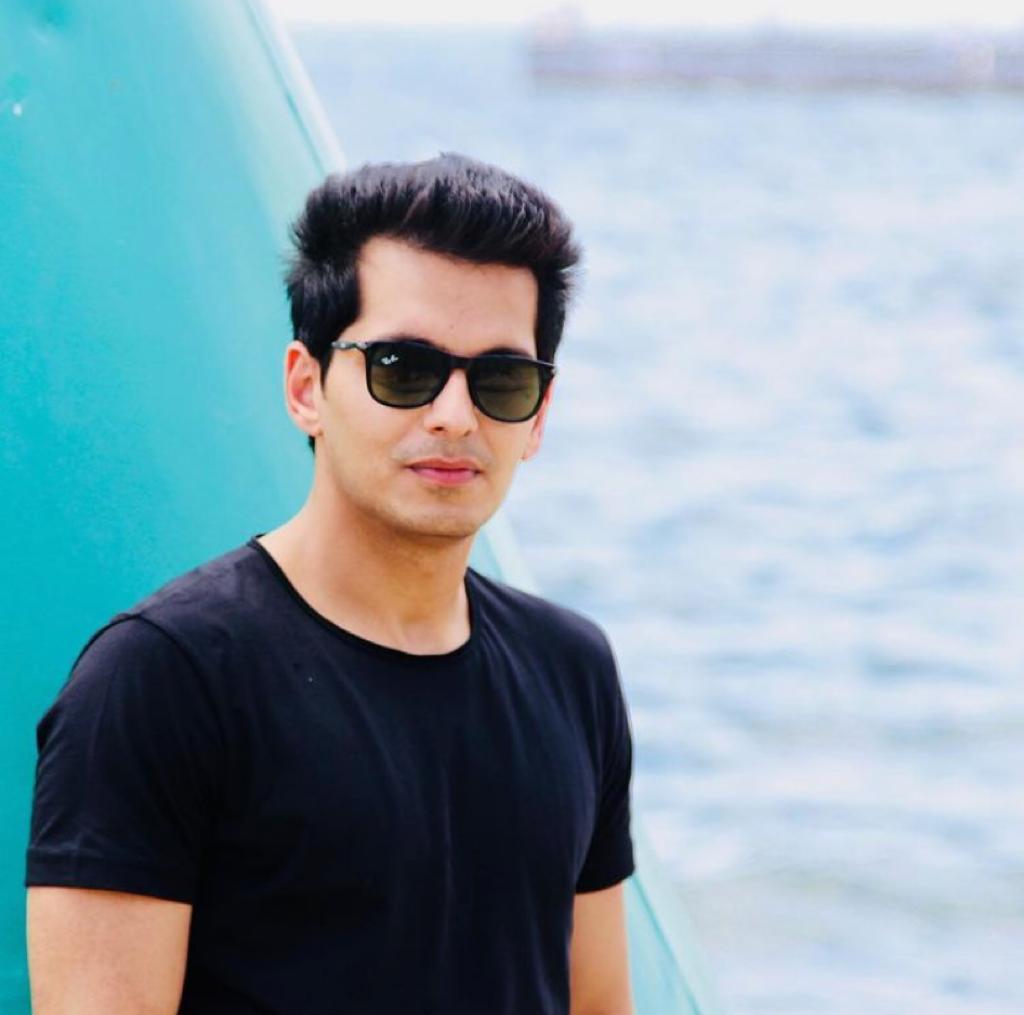 Mr. Anshul Malik is currently serving as a Section Officer in Central Secretariat Service. He has cleared many competitive exams. He has cleared many competitive exam viz. SSC SBI, IBPS, AFCAT, etc. and has a teaching experience of more than four years.
All the best for your future!
At ixamBee you can find a number of Online Courses, GK updates in the form of BeePedia, as well as latest updates for Bank PO, Bank Clerk, SSC, RBI, NABARD and Other Government Jobs.
Also Read
SSC CGL Preparation Tips by Toppers
Government jobs after class 12 Or, What Next After 12th?
SSC CHSL 2022 Exam Date Out: Check SSC CHSL Tier-1 Exam Date
Life of SSC CGL- Income Tax Inspector
100000 займзайм на карту онлайн 24 часазаймы первый займ бесплатно