Opportunities favor the bold!!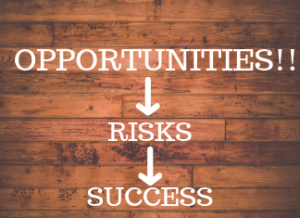 Being bold means being fearless enough to be able to take up any risk that comes the way that may lead you one step ahead on the path of success; Being bold also means keeping aside your failures as soon as possible and gearing up for another chance of making it big in your dream career. Big organizations like SBI and IBPS gave fair chances to the aspirants to make it big by releasing vacancies for IBPS PO, IBPS SO, IBPS CLERK, and many others.
Irrespective of the number of vacancies, the most highlighted jobs were most preferably IBPS PO and IBPS SO.
IBPS PO & IBPS SO are two such job profiles that are always going to be popular and thus we need to be well aware and well-informed about them. To be well-prepared requires complete knowledge of the examinations you are willing to prepare for, which further requires clarity in your goals and choice between the various career choices. If you too are confused about which one to opt between an IBPS PO and IBPS SO, we are here to make it easier for you.
Difference Between IBPS PO and IBPS SO – WHICH ONE IS BETTER?
How do you decide, which one is better? By comparing the two fields keeping certain major points in mind. We are here to make this cumbersome task of researching and compiling details, a bit smooth for you. To be able to make a fair choice between two equally important job profiles needs a thorough check and research. You can well differentiate both these jobs on the basis of some basic guidelines or pointers and then decide which one would be better for you, in the long run.
1. JOB PROFILE of IBPS PO (Probationary Officer)
A

bank PO

starts his/her job as a '

Management Trainee

' (

MT

), under probation for 2 years. During this probation period, an

MT

can be asked to perform any kind of task, irrespective of its level. This helps in training the candidate well in advance for the upcoming challenges and tasks that might come his/her way while performing the assigned duties, once he/she becomes an officer after the completion of the probation period. Also, taking up all kind of tasks help to acquaint the person with the working of the bank and its procedures.

A

bank PO

is expected to be trained well, in all capacities related to finance, accounting, billing, investment, and marketing. He/ she is expected to work in the direction of increasing the respective bank branch business, as soon as he/she is posted to a particular branch, which may be in any region/area.

A

bank PO

issues drafts, cheques, ATM cards, etc.

A

bank PO

is expected to perform the managerial tasks and also supervise/verify the work being done in the branch by the lower-level staff, along with taking care of the loan-related documents.

Another major task that a bank PO has to perform is working as the 'public relations officer', as a bank job is nothing but dealing with the customers on a daily basis.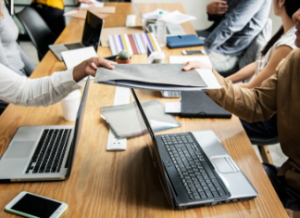 JOB PROFILE of IBPS SO- (Specialist Officer )
IBPS SO,

as the name suggests, is a post that encompasses various jobs in one. IBPS SO has many fields and types of jobs under it, as follows –
IBPS SO Agricultural Field Officer
IBPS SO Rajbhasha Adhikari
IBPS SO HR/Personnel Officer
IBPS SO Marketing Officer
Therefore, a bank SO maybe an officer in a special field, as per the qualifications and eligibility.
A

bank SO

is assigned the duties in a particular department of his / her choice, depending on the qualifications, and is expected to work around the same only. He/ she is expected to run the particular department smoothly and ensure its proper functioning.

E.g. – An

IT officer

will be responsible for the functioning of only the IT department, which may involve –
Data Center Maintenance and Support

Queries related to ATM

Maintenance of Computer Systems in the Bank

Software and MIS Maintenance
Similarly all the other fields require an officer to work in the direction of growth and development of the particular department.  
An

AFO

(Agriculture Field Officer) will deal with the agriculture department, which may involve tackling all the issues,queries,complaints related to that field and handling the customers and providing information regarding the same to them.

A

Rajbhasha Adhikari

is responsible for all things related to promoting Hindi language in the banking arena and also translate / proofread all the English documents that are circulated in the bank.

A

Law Officer

handles all the legal work for the bank.

An

HR Officer

will handle the HR or Human Resource Department and look into the various complaints/queries / issues arising within a bank.

A

Marketing Officer

will primarily work towards bringing more and more business to the bank and increasing the profit.
2. PAY SCALES, PERKS & BENEFITS(IBPS PO VS IBPS SO)
You might be intrested in knowing the salary of these two. Given below is the break up of both ibps po vs ibps so salary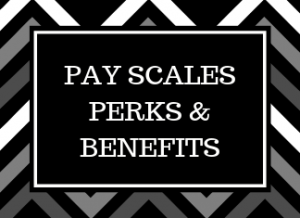 IBPS PO –
A Probationary Officer in a Public Sector Bank gets a basic pay of Rs. 23,000 to Rs. 27000. The overall salary after adding the final perks, benefits and allowances may amount to Rs. 39,000 to Rs. 42,000.
IBPS SO –
A Specialist Officer in a Public Sector Bank gets a basic pay of Rs 23,700. After addition of various perks and benefits the final pay of an IBPS SO may range to –
Rs. 30758/- for Metro Cities
Rs. 30448/- for State Capitals
Rs. 29927.5/- for District Level and Rural Areas
3. WORK CULTURE of IBPS PO vs SO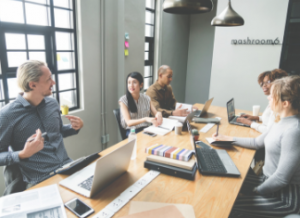 IBPS PO-
The advantages of joining as a Bank PO are many, along with some disadvantages also.
Let's first look into the advantages of being a BANK PO.
Challenging job

– A bank PO has a challenging job with respect to the various responsibilities that need to be taken over. There is a variety of customers that a bank PO needs to cater to.All at the same time. You learn the art of customer-handling.

Exciting work environment

 – While being a PO, you will always be at your toes. Each day brings new opportunities and tasks. You will be handling a variety of tasks everyday. Boredom can never really occur.

 Lot of Benefits and Opportunities –

As a bank PO, you are entitled to various perks and benefits , including transportation allowance along with other regular allowances. 
Talking about opportunities, a bank PO with experience and hard work can grab an       opportunity of crossing the boundaries of the country and work overseas, if the respective   bank has a branch abroad.
 Job Security –

Along with receiving various perks and benefits as a bank PO, the job gives a sense of security, promising continuous growth in one's career through constant promotions and postings.
     IBPS SO-
Joining the banking sector in itself is a great achievement for one, irrespective of the post. Still we would see what are the specific advantages of joining as a bank SO.
Less hectic

– As compared to a bank PO, an SO's responsibility and duties are less demanding , being limited to a certain department, according to the post.
Job Location

– A bank SO will usually get a posting in a metro city, unlike a bank PO who can be transferred to any rural or urban area.
Transfers –

 Working as an SO might give you one advantage with respect to transfers. You can be stable working at a particular place, as transfers are not so frequent here,, as compared to for a bank PO.
Customer dealing –

There is near to zero customer dealings while working as a bank SO. You are required to work alongside bank employees only and working internally handling the internal issues. 
4. ELIGIBILITY / QUALIFICATION for IBPS PO vs SO –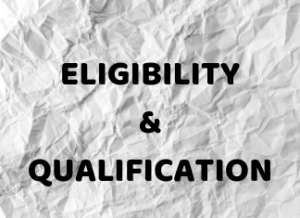 IBPS PO-
   To become an IBPS PO, a candidate simply needs a graduation degree from a recognized university, irrespective of the streams and the age should not be above 30 years.
IBPS SO –
Considering the post of an IBPS SO, the eligibility varies according to the different posts and job profiles under it.The candidate needs to possess the specific qualification according to the respective posts.
(NOTE :- A person who is eligible for the post of IBPS SO, can also apply for the post of IBPS PO; whereas a person who holds a simple graduation degree is only eligible for the post of IBPS PO) .
WHAT DO WE CONCLUDE?
In a nutshell, both the jobs being in the banking sector may seem to be all the more similar but differ in few points, as mentioned above. Investing your time, energy and money to the preparation of any job requires you to be well-informed and aware of the kind of job you will be getting into, thus you have to research, look around and then decide which is the job that best suits your interests and qualification. You need to pick a job that doesn't make you stagnant and favours your professional and personal growth, bringing your knowledge and abilities into good use and enhancing your strengths and positive points.
"PREPARATION TIME IS NEVER WASTED TIME".
So, look around and gather knowledge and prepare yourself mentally for the upcoming times of hard work, grit and determination.
All the Best!
To read about IBPS PO in detail,click here.
Read daily GK updates and attempt daily GK Quiz on www.ixambee.com. займ на яндекс деньги без отказазайм плюсзайм экспресс отзывы