How to Prepare for SEBI Grade A Exam?
The Securities and Exchange Board of India (SEBI) is a prestigious organization where thousands of aspirants hope to work. The good news is, now the SEBI Grade A recruitment 2022 is now underway. If you too dream of working as a Grade A Officer at SEBI, you need to put in a lot of hard work and prove your merit.
If you are studying for the SEBI Grade A 2022 exam by yourself, you have come to the right place. This article has all the tips and tricks that you will need when preparing for an exam as challenging as this.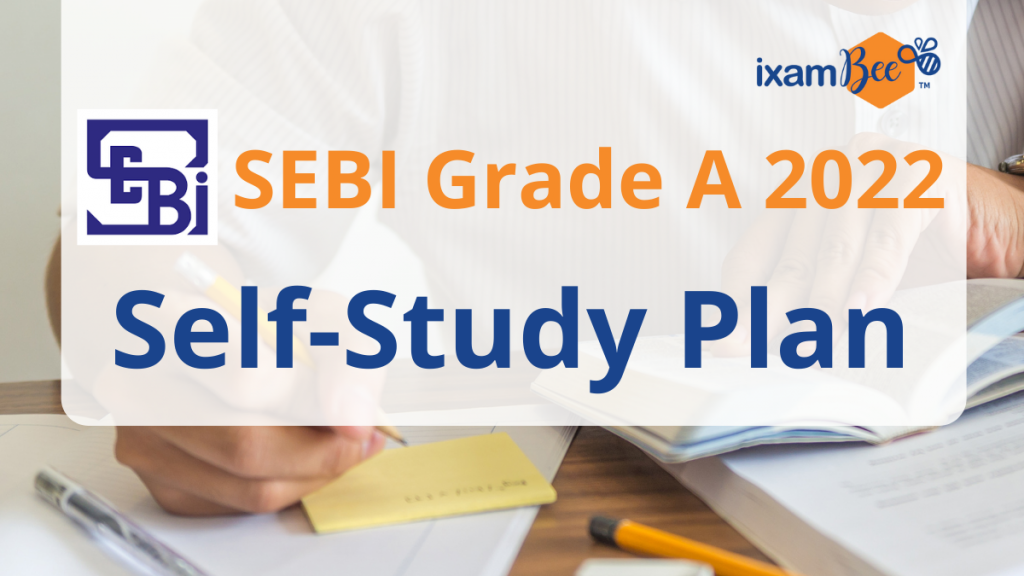 SEBI Grade A Exam 2022
Now that the SEBI Grade A notification 2022 is out, it is time that you divide your time, the resources available for you and a holistic study approach that will ultimately help you achieve your dreams.
However, before you can begin your preparation for SEBI Exam Grade A, there are some things you have to keep in mind. Ask yourself these questions:
How much time do I have to prepare for the SEBI Grade A 2022 exam?
How many stages are there in the selection process?
What is the standard of assessment?
Have I studied the SEBI Grade A eligibility criteria carefully?
Which stream should I apply for? Should I apply for the General stream or the SEBI Grade A Legal Stream?
Will I take the exam in Hindi or English?
If you're in the clear for all of these questions, we can proceed with the study plan.
If not, it would be a good idea to learn more about the SEBI Grade A 2022 exam before you begin.
SEBI Grade A Study Plan 2022
First, you need to work out a rough framework. For the same, you need to answer these questions:
How much time is left for the exam? Take a look at the SEBI Grade A exam calendar 2022 to find your answer.
How much time can you dedicate daily?
Do you have a full-time job?
Have you taken the SEBI Grade A exam before?
Have you already begun your preparation?
Keeping in mind these questions and their answers, we will begin preparing a self-study plan so that we can cover all the topics and save time for proper revision as well.
How Much Time Do I Have?
The SEBI Grade A Phase 1 exam will be held on February 20, 2022. Whereas, the SEBI Grade A Phase 2 exam will be held on March 20, 2022. This gives us roughly 40 days to prepare for the Phase 1 exam and roughly 70 days to prepare for the Phase 2 exam.
SEBI Grade A Exam Pattern 2022
SEBI Grade A 2022 Basic Self-Study Plan
How to Prepare for SEBI Grade A Exam?
Now that you have taken a good look at the exam pattern and syllabus, it is time to begin your preparation.
This is a rough framework designed for you that you can work with as you prepare. Please feel free to make necessary accommodations based on your requirements.
Study the previous years' papers before you begin. We will revisit this point later in this article.
In the same vein, study the SEBI Grade A previous year cutoff as well.
Take a mock test at the very start. Irrespective of how well-prepared you are or not, begin your study plan with a practice test. Your performance in this test will serve as a benchmark for your successive performance.
Since there are two phases of written examination for SEBI Grade A, we will divide our study over the course of the next 3 months.
From today up to the end of October, study for the 2 papers in Phase 1. This gives you roughly 40 days for the same.
Both Phases 1 and 2 consist of 2 papers each. In these 40 days, reserve 20 days for the study of each paper for Phase 1.
You can either dedicate 20 full days to a paper at a time or alternate every day/two day depending upon what you find feasible.
Now within this, you can divide the 4 subjects for Paper 1 over the course of the next 15 days roughly committing 3 days (excluding Sundays) to the study of each. Plan your study for phase 2 for the entire month of November. Divide your time for the month to study both Papers in Phase 2.
Dedicate the whole of December for complete revision. If by then, the notification is out, focus more time on revising for Phase 1. If it is not, then you can take 15 days of the month for the study of each phase.
At any point, do not develop the mindset that you have "studied enough." While confidence is an important key to success, in an exam as challenging as this, you can never have enough preparation. If you want to stand out amongst your peers, you will have to put in as much labour as well.
Some Other Tips
Take a mock test every 2 weeks.
Dedicate every alternate weekend to interview preparation. For this, you need to learn about your job requirements, the history of the organization and the kind of work they do. You must have a clear idea of why you are a suitable candidate for this job.
Learn more about the Full Form of SEBI and Related Details.
For General Awareness, ixamBee's BeePedia is the holistic study resource you need. It covers all aspects of current affairs in crisp format. BeePedia is also available in Hindi.
Moreover, you can also take free SEBI Grade A daily quizzes at ixamBee.
Take proper rest on Sundays. Taking some time off will help you revitalize your mind and ability to study.
SEBI Grade A 2022 Self-Study Resources
You can find a number of free study resources online. You should explore them well and include them in your preparation.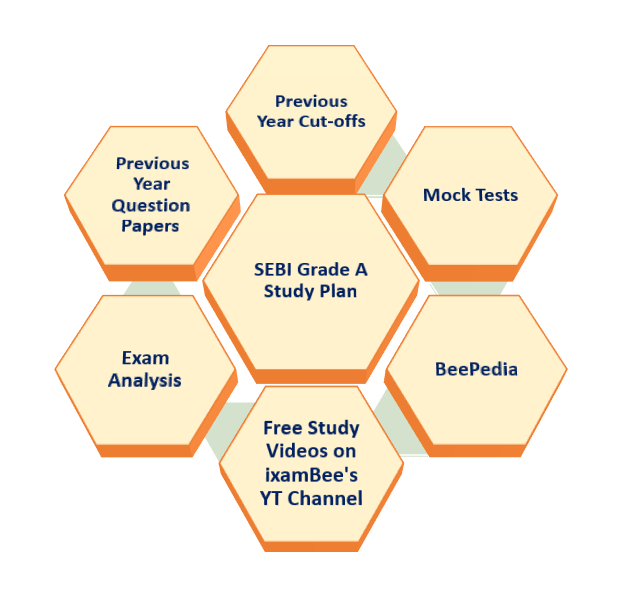 SEBI Grade A Previous Years' Papers
After you have familiarized yourself with the exam pattern and syllabus, you should study the SEBI Grade A previous year paper. This will aid you in understanding the overall standard of assessment and weightage given to various topics and your preparation vis-à-vis the same.
SEBI Grade A Phase I Previous Year Papers
Previous Year Question Paper for SEBI Grade A Phase 1 Paper 2
Free Mock Test for SEBI Grade A
Although mock tests are an invaluable part of any exam preparation, you must give even more importance to it considering that you are studying by yourself. You can take free mock test for SEBI Grade A at ixamBee, whenever you like. After you have taken your test, you must self-analyze your performance.
Which section(s) did you perform better in vis-à-vis others?
Were you able to attempt all the questions in the given timeframe?
Was your overall performance better in this test than it was in your last practice test?
SEBI Grade A Phase 1 Free Mock Test
SEBI Grade A Phase 2 Free Mock Test
After analyzing your paper, make proper revisions to your study plan.
YouTube Videos for Self-Study
There are some study-related videos that you can find on YouTube that you can take help from. These videos can be subject based or topic-based. Either way, you must scourge the website for proper study material, particularly for those topics where your basics are not clear. One such video has been provided for you below.
SEBI Grade A Exam Analysis
Analyzing the previous year's paper is a useful exercise. You can understand the latest trend in assessment in terms of which topics are more important than others. Similarly, knowing the cut-offs helps you understand the kind of score you need to obtain as well.
SEBI Grade A 2020: Analysis of Final Result
We hope this study plan helps you. In closing, we would like to emphasize that you should personalize this framework depending upon your needs. When you are studying by yourself, the onus of hard-work and accountability is on you. We hope you will use your time to the best of your capabilities and be ready for the SEBI Grade A 2022 exam for whenever it is announced.
At ixamBee, you can find a number of Online Test Series, GK updates in the form of BeePedia, as well as the latest updates for Bank PO, Bank Clerk, SSC, RBI, NABARD, and Other Government Jobs.
Also Read
Can You Prepare for RBI Grade B and SEBI Grade A together?
SEBI Grade A Preparation Strategy for Phase 1 (Paper 1 and Paper 2)
How to prepare for SEBI Grade A Interview?
SEBI GRADE 'A' PHASE II English Descriptive Paper