With the announcement of planning to pass the Cryptocurrency and Regulation of Official Digital Currency Bill, 2021 in the winter session, the Central Government has once again opened the CRYPTOCURRENCY Pandora Box and concerns related to it. The bill seeks to prohibit all private cryptocurrencies, barring a few exceptions. Earlier the current RBI Governor Shaktikanta Das had expressed his concern on the way the digital currency is consuming a greater share of the global transaction system.
Let's get into some detail about cryptocurrency. Why so hue and cry about its use in India? What's the growing significance of cryptocurrencies across the globe? Whether India needs to accept or reject these cryptocurrencies to catch up with the digital revolution around the world?
Some estimates say that over 10 crores Indians own cryptocurrencies, making India the largest number of Bitcoin holders in the world. So is it time for India to relook and rethink again after its rejection as legal tender in the 2018-19 budget?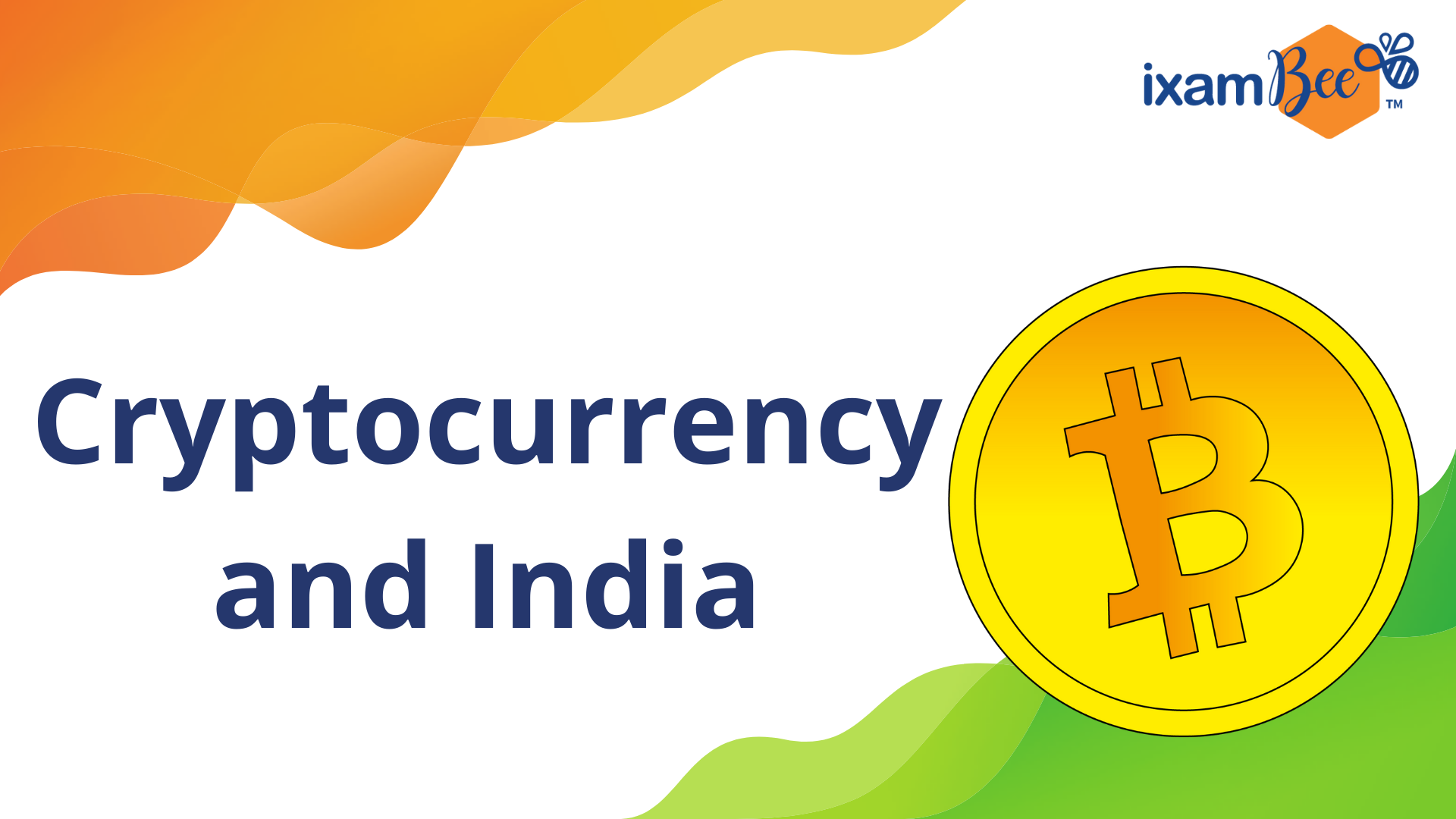 What is Cryptocurrency?
Digital currencies, like cryptocurrency, are fast replacing conventional money. Cryptocurrency uses cryptography techniques (encryption) to secure, verify and control cryptocurrency supply. The currency is independent of any control from a central bank. An electronic ledger maintains the individual coin ownership records. A decentralized peer-to-peer network called Blockchain supports this digital currency. Satoshi Nakamoto launched the first cryptocurrency, Bitcoin.
Probable Reasons for Growing Demand
Cryptocurrencies have been stealing every headline, for the past few years. It has become the latest buzz and a topic of discussion at almost every event. Let's check some of the reasons that make cryptocurrency in high demand.
Easy funds transfer between two parties without the involvement of any third party like banks, credit/debit cards or wallet etc.
Cheaper alternative compared to online transactions.
Safe, secure and anonymous payments.
Current cryptocurrency systems come with an account address or user wallet with a public and a private key. Only the wallet owner is aware of the private key.
The account can only be accessed with the help of private and public key.
Minimal processing fees for funds transfer.
Cryptocurrency Significance
As cryptocurrency runs on a peer-to-peer network, it keeps a check on corruption by tracking funds and transaction flows.
Conducted entirely on the Internet and being instantaneous, cryptocurrency save both remitter and receiver money and time.
Cost-effective due to minimal processing fee.
Low entry barriers.
Inherent security.
India's Concerns over Cryptocurrency
At present, India has 15 home-grown cryptocurrency exchange platforms with more than 10 crore investors. The Reserve Bank Of India in 2018, passed circular preventing banks from dealing in cryptocurrencies. The Supreme Court declared it unconstitutional in 2020. Amid the turbulence divide between sections of people across the nation on the use of cryptocurrencies as a medium of exchange, let's check out some of India's concerns regarding it.
Though some countries like Denmark, France, Germany, Iceland, Australia etc have made use of cryptocurrencies as legal but still there exist nations like Bahrain, Burundi, Cameroon, Georgia and more where cryptocurrencies are not legal. Thus they lack a sovereign guarantee. 
They are highly volatile.
Difficult to confine the flow of cryptocurrency within a particular geography.
If an individual lose access to his crypto account, he losses access to his private key.
Malware threats due to the storage of these private keys by technical service providers that can be prone to hacking.
Cryptocurrency can lead to money laundering and terror financing as anonymity and censorship-resistant features make them fugitives and charlatans favourite.
Non-regulation of the supply on digital currency endangers a country's financial stability.
Transaction validating is an energy-intensive exercise and can have adverse consequences for the country's energy security which is already scuffling with the energy crisis.
Cryptocurrency overuse can make it near impossible for blockchain entrepreneurs/ investors to acquire economic benefits.
Cryptocurrency use as a medium of exchange will make it difficult for RBI to use monetary policy tools to control the money flow and supply in the Indian economy resulting in the loss of India's monetary sovereignty. This is one of the major concerns across the global economy. 
Way Ahead
Few course of action that can minimize the apprehensions surrounding cryptocurrency are as follows-
Regulate cryptocurrency to save investors from excessive market volatility and scams.
Legal and regulatory framework to define cryptocurrencies as securities and identify some regulatory authority in charge.
Regulating its trading by including stringent KYC norms, reporting and taxability.
Ensuring transparency, information availability and consumer protection.
Creating job opportunities from blockchain developers to designers, project managers, business analysts, promoters and marketers.
Global partnerships and collective strategies.
Conclusion
India has been a late adopter of all phases of the digital revolution. Currently, India is on the cusp of the next phase of the digital revolution. Considering that Blockchain and crypto assets will be an integral part of the Fourth Industrial Revolution, India needs a clear, transparent, coherent and animated vision to seek what it wants to achieve.
Also Read
At ixamBee you can find a number of Online Courses, GK updates in the form of BeePedia, as well as latest updates for Bank PO, Bank Clerk, SSC, RBI, NABARD and Other Government Jobs.