Why Government Jobs?
Ace the government jobs preparation with ixamBee.
I am not going to talk about the commonly used terms when it comes to government jobs – security and stability. Neither am I going to tell you that you should apply for government posts if you want to build the nation. Government jobs do come with a lot of self-esteem. Let me be very honest. In today's time, there is no such job that will give you a work-life balance unless you maintain it. One thing that attracts me towards the government jobs over the private jobs is that no matter at what level you are, you need to build and maintain relationships inter and intra-departments. So, get into a government job if you would like to explore different functions in the government machinery.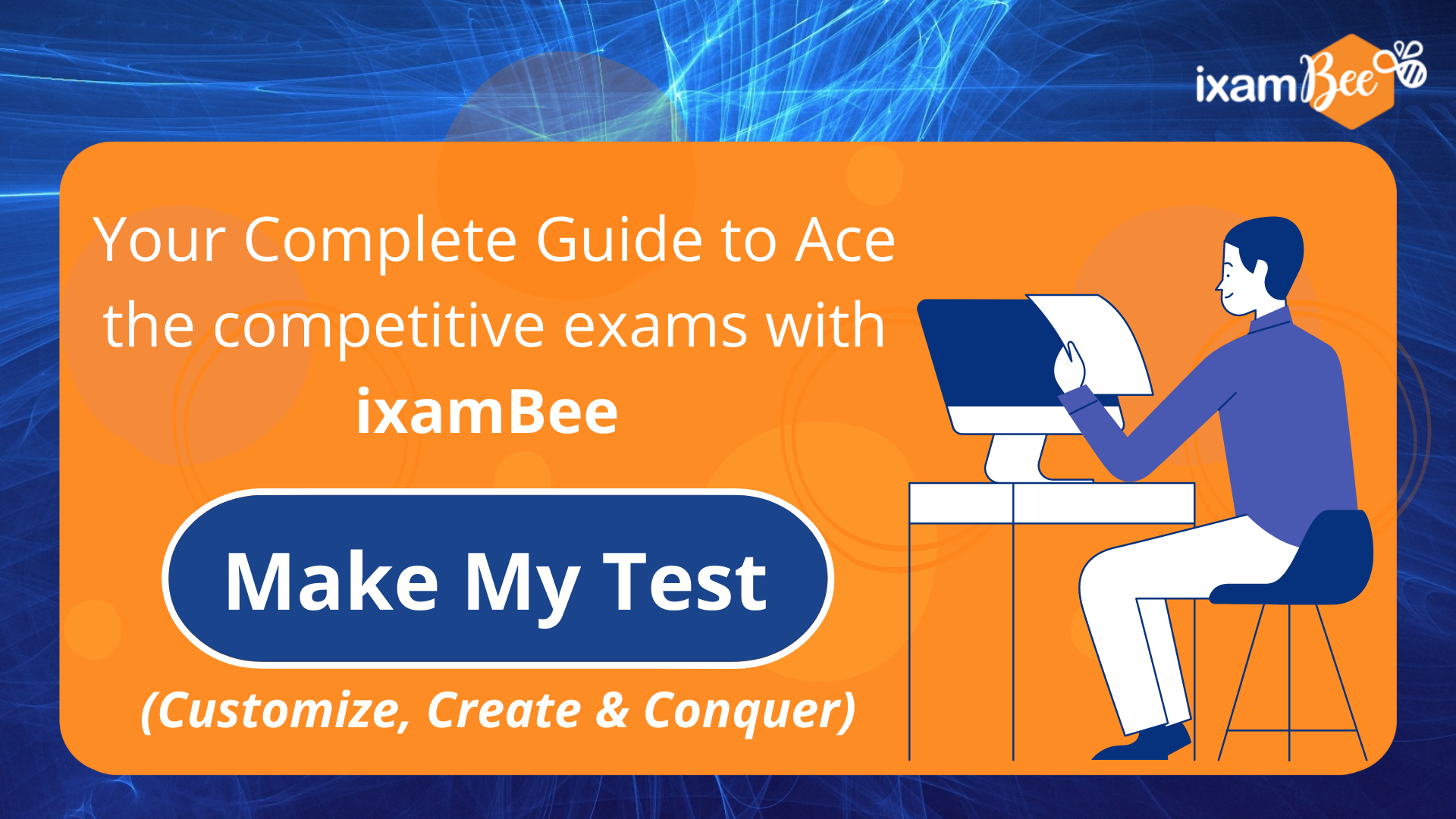 Which government jobs are on Offer?
When it comes to a job, you may consider the government as a multi-national company with a lot of business units. The only difference is, that a multinational is focused on a few sectors while the government has to look after all the sectors like agriculture, manufacturing, and services. Then, the government has to look after the financing of these sectors through different regulatory bodies and keep reviewing the economic stability through various committees and departments.
Hence, if you are aspiring for a government job, you can be at any phase of your life. You can be a 10th pass, 12th pass, graduate, post-graduate, CA, a Ph.D., or a doctor. Your specialization area can be anything as the government needs to serve the public in a lot of sectors. You can check an indicative list of jobs below.
Government jobs after Class 12th
Jobs for Law Graduates: SEBI Grade A 2022
Government Jobs for Women in India: Benefits, Opportunities, Best Jobs
When the government hires typically?
The government jobs are typically on offer all year-round. Different public sector units/government-held institutes/government-owned organizations release recruitment notifications for different posts and roles from time to time. Typically, IBPS releases its calendar at the very start of the year for almost all the bank-related positions. The regulatory bodies like RBI, SEBI, NHB, PFRDA, and many more release notifications annually for different posts.
Moving on, there are teaching jobs in the government owned schools like Kendriya Vidyalaya, Navodya Vidyalaya Samiti, EMRS, HTET and others. If you are interested in defense, there are government exams for defense as well. In the insurance sector, you can apply to organizations like GIC Re, LIC, NIACL, ESIC among others.
It is the SSC and the Railways jobs that attract a lot of youth since a decent number of positions are on the offer. Therefore, with lots of jobs, you should also be aware of the level of competition that you may face. With lots of vacancies on offer, the competition is bound to be a lot. What you require is a smart preparation strategy to crack that one seat that you desperately aspire for. How to do that? I am going to share that secret now.
How to Prepare for Government Jobs?
Government jobs preparation requires dedication, perseverance, and sincerity. First of all, you need to determine your strengths and areas of interest. This will help you decide the role and the institutes that you would like to work for. For example, your strength may lie in English, then Regulatory Bodies' exams are meant for you. Second, you need to look for the government exams that best suit your criteria.
Once that is thought through, you must check the eligibility, exam pattern, and syllabus thoroughly. The next step should be to take the previous year's question paper and assess your preparation levels. You should keep working on your strong and weak areas while practicing questions simultaneously. It is important to practice the topics that you have prepared for government exams through online test series, sectional tests, and quizzes.
The online resources are pretty standard when it comes to offering quizzes and practice questions on different subjects. There is a pre-set number of questions and time for each chapter and or subject.
Here ixamBee gives the power in your hands, to design your own tests!!!
ixamBee introduces Make My Test (MMT). MMT will allow you to customize your own sectional test depending on your preparation levels.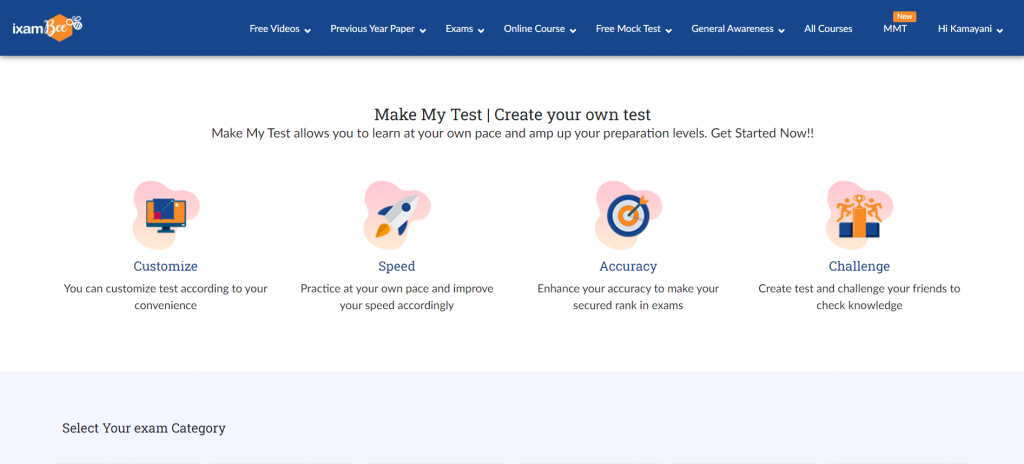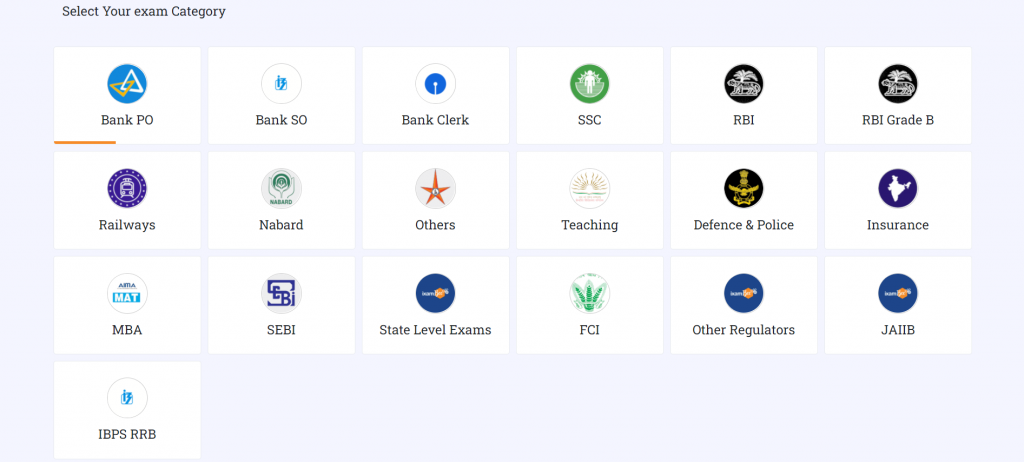 What's best? You can choose the subject, number of questions and set your own timer.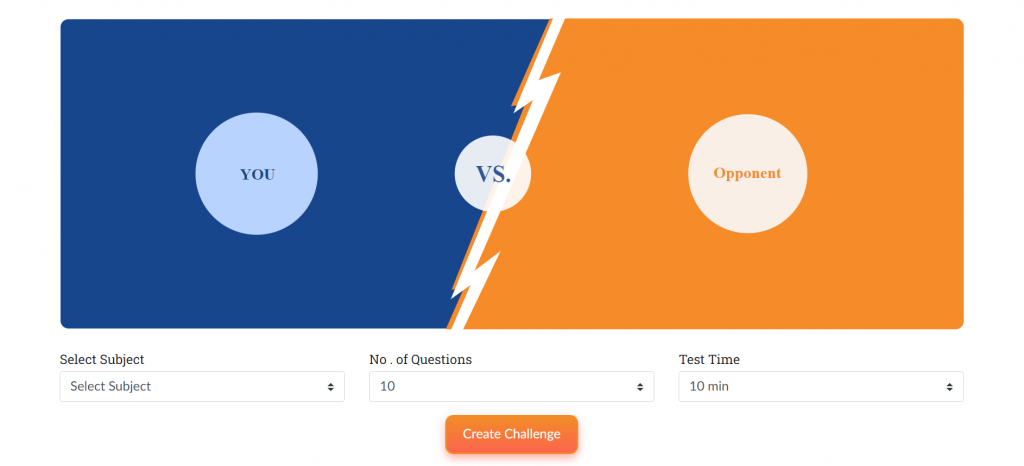 After you submit your designed test, you can check the score and even share the same.
You can check the solutions and create another challenge for yourself. You can share the challenge with your friends and check their individual performances. This will allow you to assess how you are faring in the government jobs preparation vis-à-vis your competition.
All you need to do to use this smart tool called Make My Test (MMT) is to register with us first!! Get your first challenge.
At ixamBee you can find free Online Test Series, GK updates in the form of BeePedia, as well as latest updates for Bank PO, Bank Clerk, SSC, RBI, NABARD, and Other Government Jobs.