Happy Women' Day to all the women out there…!!!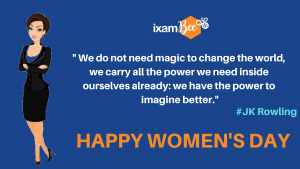 Every day is a Women's Day, however, let us pamper ourselves by celebrating International Women's Day on March 8, every year. It's a day to recognize women's contribution to society and a day to celebrate diversity and inclusion at the workplace.
The theme for this year's Women's Day is Balance For Better. Balance is a natural order of things; the night is balanced by the day, summer is balanced by winter and so on. A balanced world is a better world. With this in mind, governments across the world have been taking initiatives to make workplaces more inclusive and gender balanced.
Sarkari naukri is a major hit among job aspirants, especially female job aspirants, as these government jobs offer many benefits to women employees and also offer equal growth opportunities at par with men. Even the salaries are on par with private jobs after the 7Th pay commission.
Lets us look at "Why Government Jobs are Best for Women in India?"
Indian women have come a long way from the time when they were financially dependent on the male members of their families. We know that modern India has provided equal rights to women. And when it comes to government jobs, they are considered best for women in India. Below are the benefits women get in government jobs:
Handsome Salary: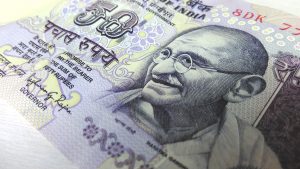 Government jobs offer a handsome salary to all employees without any bias toward gender. One major aspect of government jobs is that salaries are paid on time each and every month without any delay.
Equal Growth Opportunity: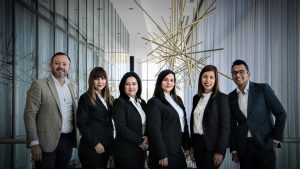 Unlike the private sector, government sector offers equal growth opportunity for both men and women. Growth opportunities for women are at par with men. In the government sector, promotions are based on long-term benefits meaning one can groom and grow depending on their performance unbiased of Gender. Women can grow in their career at par with men.
Job Security:
Job security is the most well-known advantage of any government job. Many aspirants prefer Sarkari Naukri because of job security and being a women job security is a big advantage. Layoffs are very rare in the government sector and government employees are rarely fired on based on their performance.
Work-Life Balance: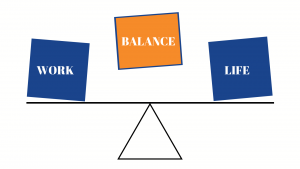 Many women do not prefer working because they find it difficult to balance life and work. Government jobs are a blessing for women as work-life balance becomes easy while in government jobs. Many women think they are successful in their careers because of work-life balance. Good news for all women is that many PSU banks are planning for work from home opportunity for women employees.
Special Provisions for Women:
Women get special provisions from the government to encourage women employment in the public sector. There are various government job exams where in there is fee exemption and age relaxation for women.
Maternity Leave:
Maternity leave is the major advantage offered by government jobs to women employees. Many government offices offer at least 6 months of paid maternity to women. In a few organizations, Women are also granted leave up to two years apart from maternity leave in jobs such as railways. Government jobs also offer 180 days of maternity leave to adoptive mothers.
We have read about the benefits offered by the government to women employees.
Let us look at a few government jobs that are worth trying for Women in India: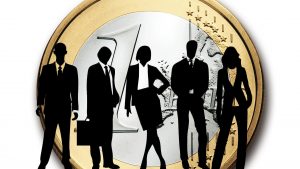 Banking Jobs:
Handsome Salary, good work-life balance, better leave benefits are what a woman prefers when opting to work. Bank jobs offer all the mentioned benefits and so are the most preferred ones for women. The government has increased the scope of employment for women by opening all-women branches in PSU. Job security is the major advantage which lures many women to opt for government jobs. It has become easier for a woman to get transferred closer to their families while working in a government job.
SSC Jobs:
SSC rolls out vacancies in large number every year and these vacancies are a great opportunity for women employees. SSC jobs offer stability at work and career growth in SSC jobs is well-structured and pre-planned. SSC also offers various special provisions such as fee exemption and age relaxation for women employees.
Railway Jobs
Railways jobs are one of the most sought after government jobs for women in India. A railways job not only offer a very handsome salary but also very good perks such as travel pass, residence, retirement benefits and many more. In railways, women are also granted leave up to two years apart in continuation with maternity leave.
Teaching Jobs
Teaching jobs are most preferred jobs for many women, as they are considered to be one of the best jobs for women. TET exams are held every year by the government to fill vacancies in government schools and colleges. Teaching jobs offer a major benefit that is vacation time where women can spend time with their family.
Apart from above job opportunities jobs in government nursing, Indian Army, Navy and Air Force are also a good career option for women.
Women make society advance and modern as they play a vital role in the growth and development of society. We all heard the famous saying by the Brigham Young that, "You educate a man; you educate a man. You educate a woman; you educate a generation." Educating women is important not only for the development of the family but the development of the society as well. It is a well-known fact that "if a man is getting educated and empowered, only he can be benefited however if a woman is getting educated and empowered, whole family and society can be benefited."
ixamBee realizes the importance of women's contribution to the development of society and therefore most than 60% of the employees at ixamBee are women. ixamBee is glad that most of our expert faculties are women who have not only guided but also contributed to the career growth of many students.
Let us look at the profile of ixamBee's Women experts:
      Arunima Sinha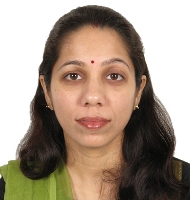 Arunima Sinha started her career with Indian Overseas Bank as a Probationary Officer in the year 2000 and later joined Small Industries Development Bank of India (SIDBI). She has a decade of work experience and has exposure in various areas of Banking like Credit, Recovery, Micro-finance, etc. To follow her passion of training and guiding students, she quit the banking job and started to mentor, train and teach students, for chasing their dreams for a rewarding career in Banking and other competitive exams. In January 2011, she founded STRATAGEM, a tutorial school to prepare students for Banking and SSC exams in Dehradun. It started with a modest first batch of five students and turned out to be her true calling. To her surprise, all the five students got through the written test that year and finally, four of them became Probationary Officers. Over the last five years, she has counseled hundreds of students and a large majority of them have been successfully working in banks and other government jobs. Arunima ma'am is a favorite teacher for many students.
Arunima Ma'am's favorite quote for women's day is "I say if I'm beautiful. I say if I'm strong. You will not determine my story; I will".
     Veena.M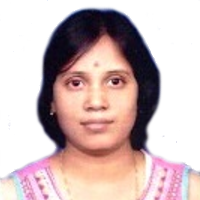 Veena has extensive experience of working in the banking and finance sector (commodities and agribusiness). She has earlier worked with HDFC Bank and Ipleaders. She has done Post Graduate Programme in Agri-Business Management from National Institute of Agricultural Marketing, Jaipur and B. Sc (Agriculture) from Acharya N.G. Ranga Agricultural University, Rajendranagar, Hyderabad, Andhra Pradesh. She has also completed NSE Certification in Financial Markets. In the NABARD course, she prepares and guides through the content creation of Rural Development and ESI.
Veena Ma'am's favorite quote for women's day is "Winning doesn't always mean being first. Winning means you're doing better than you've done before".
       Prachi Agarwal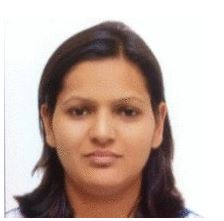 Prachi is a management professional with over a decade of experience in risk analysis, credit management, investment banking, and equity research. She has previously worked with CARE Ratings. Prachi is MBA (Finance) from BIMTECH, Noida, and B.Com (Hons) from Hansraj College, Delhi University. Faculty for Finance and Management section. Expertise in core finance questions like Ratio analysis, risk management, bond valuation, etc.
In Prachi Ma'am's word "ixamBee believes women to be the largest reservoir of untapped talent in the world and is breaking stereotypes by encouraging talented women to reach their potential".
ixamBee wishes all the women out there A very Happy Women's Day. All the best wishes for a bright and vibrant career and make every day a women's day!!
Get Free Online Test Series, Daily GK Update, PIB Current Affairs, Banking Awareness as well as latest updates for Bank PO, Bank Clerk, SSC, RBI, NABARD and Other Government Jobs.
  займ под залог комнатызайм в ульяновскезайм на мегафон