RBI is one of the most preferred workplaces in India. Being a 'Banker to the Banks' it is a natural choice for all the banking aspirants, therefore your RBI Grade B exam preparation should be well-structured and smartly planned. To give you the required push to smartly plan your RBI Grade B exam preparation, ixamBee is back with its next blog in the series: "What is the difference between FDI, FPI and FII?". We hope our previous blogs– What is FALLCR?, What is the "Monetary Policy Corridor"?, What is the VRR scheme for FPIs?  – proved helpful in your RBI Grade B preparation.          
Foreign investment in India can either be in the form of FDI or in form of FPI. Whether the foreign investment will be classified as FPI or FDI is determined by the percentage of investment in the Indian company's capital instruments.
FDI refers to Foreign Direct Investment and FPI refers to Foreign Portfolio Investment. The meaning of the two is summarised below:
So then what is FII?
Foreign Institutional Investor (FII) was a category of investors, along with Sub-accounts of FII and Qualified Foreign Investors (QFI) initially used by the Government. Government of India merged 3 investors' classes of foreign investors, viz. "FII", "Sub-accounts of FIIs" & "QFI" and created Foreign Portfolio Investor (FPI), under SEBI (Foreign Portfolio Investors) Regulations, 2014.
As such now in India, the term Foreign Portfolio Investor (FPI) refers to FIIs or their sub-accounts, or qualified foreign investors (QFIs).
Points to note for FDI and FPI:
Irrespective of the percentage of investment, foreign investment in UNLISTED Indian company will always be classified as FDI
For an FPI investment, once the investment is classified as FDI (on account of total holding increasing later), and if the FDI holding comes back to less than 10%, it will continue to be classified as FDI then – once a FDI, always a FDI.
Since FPI investment is more short term in nature and to take advantage of varying returns between nations, it is referred to as hot money.
FPI is regulated by SEBI (FPI) Regulations, 2014 and FDI is regulated by FEMA, 1999 under RBI.
ixamBee has launched RBI Grade B 2021 online course which has been formulated by our esteemed faculty, Mr. Chandraprakash Joshi (ex-RBI GR B, MBA-Finance, PhD), Ms. Arunima Sinha (Coach for Banking exams for 6 years, Ex-Manager SIDBI, Ex-Bank PO) and Ms. Prachi Agarwal (MBA Finance with over a decade experience)
Click here to get FREE demo of RBI Grade B online course
Few of our next blog topics are as follows:
Want to know more about the topics, then stay tuned to our blogs section.
About the Author Prachi Agarwal: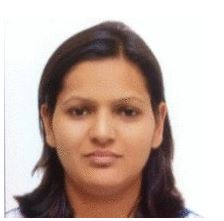 Prachi Agarwal is an MBA (Finance) from BIMTECH, Noida and B. Com (Hons) from Hansraj College, Delhi University. She has previously worked with CARE Ratings. At ixamBee, she is faculty for Financial and Management and Securities Market Awareness. Her expertise topics are Ratio analysis, risk management, bond valuation, etc. She is the student's favorite faculty for her easy to understand approach while teaching in Live Classes.
Get Free Online Test Series, Daily GK Update, PIB Current Affairs, Banking Awareness as well as latest updates for Bank PO, Bank Clerk, SSC, RBI, NABARD and Other Government Jobs. срочный займ без проверокзайм без отказа с 18 летмини займ онлайн на карту