The prerequisites for RBI Grade B exam preparation are Proper planning and Smart Strategies. The competition in the RBI Grade B exam is quite high and therefore your preparation will determine your performance on the day of RBI Grade B exam. To be ahead of such a huge competition, your RBI Grade B 2020 exam preparation should be meticulously planned. To give your RBI Grade B 2020 exam preparation a much-required push, ixamBee is back with its next blog "What is SMA, NPA, and  Provisioning for NPA?".
"PSU banks suffering due to NPA mess"
"Banks see depleting capital due to high NPAs"
"Banks unable to meet capital adequacy norms as NPAs erode capital"
"Banks report huge losses on account of higher provisioning"
"RBI's stricter norms on SMA and NPA can hurt banks further"
These are just a few of the many news headlines that you would have come across in the newspapers. Yes, sure we know SMA stands for Special Mention Accounts and NPA for Non-Performing Assets. Now, let's understand the meaning of these better and how they impact the financials and capital of a bank/financial institution.
First thing to remember is that SMA is NOT a NPA; SMA is a precursor to NPA. SMA was introduced in 2014 by RBI to identify those accounts that are witnessing some stress and therefore have the potential to become a NPA.
What is NPA? – it is that loan asset/account in which the principal or interest payment or both have remained overdue for a continuous period of more than 90 days
What is SMA? – it is that loan asset/account in which principal or interest payment or both are overdue but for a period less up to 90 days. It may also refer to an account which is showing any other non-financial signs of stress.
Refer to the figure below for a snapshot of the asset classification:
Figure 1: Asset classification
SMA is more of a precautionary measure to recognise a financial stress early and therefore take corrective action to contain that stress and prevent an account from turning into a NPA.
Provisioning
Banks/FIs are required to set aside a portion of their income as provision for the loan assets so as to be prepared for any contingent losses that may arise in the event of non-recovery of loans. The amount of provision to be kept by the bank/FI, will depend on the probability of loan recovery. This probability of loan recovery is identified based on the asset classification of the loan asset. The minimum provision that a bank has to create for various types of assets is as follows:
Asset classification
Minimum provision
Standard assets
SME & Agri – 0.25%

 

Commercial Residential – 0.75%

Commercial – 1%

Others – 0.40%

Sub-standard assets
15% (25% for unsecured portion)
Doubtful Assets
Secured
 
    Up to 1Y
25%
    1-3Y
40%
     >3Y
100%
Unsecured
100%
Loss asset
100%
As seen in the table above the provisioning norms for NPA increases as the assets' quality deteriorates from regular to SMA to NPA status. As such, a higher proportion of NPA assets will reduce the profitability of the bank/FI and could also result into losses for the bank/FI, thereby eroding its capital base.
Note – As per the NPA provisioning norms, there is no separate provisioning to be made for SMA assets; however, this categorization helps in initiating resolution process for recovery. As per the Revised Framework for Resolution of Stressed assets, released in June 2019, banks may start resolution or Insolvency & Bankruptcy Code (IBC) process within 30 days of default. If there is a delay in the resolution process, then lenders have to make higher provisioning of 35% – first 20% for 180 days and then an additional 15% if no resolution is found within 365 days.
This topic is also relevant to NABARD Grade A Recruitment 2021.
Click here to get FREE demo of RBI Grade B online course
ixamBee's RBI Grade B 2020 online course has been formulated by our esteemed faculty, Mr. Chandraprakash Joshi (ex-RBI GR B, MBA-Finance, PhD), Ms. Arunima Sinha (Coach for Banking exams for 6 years, Ex-Manager SIDBI, Ex-Bank PO), Ms. Prachi Agarwal (MBA Finance with over a decade experience)
About the Author Prachi Agarwal: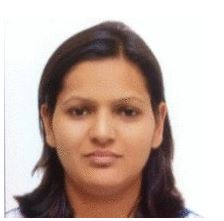 Prachi Agarwal is an MBA (Finance) from BIMTECH, Noida and B. Com (Hons) from Hansraj College, Delhi University. She has previously worked with CARE Ratings. At ixamBee, she is faculty for Financial and Management and Securities Market Awareness. Her expertise topics are Ratio analysis, risk management, bond valuation, etc. She is the student's favorite faculty for her easy approach while teaching in Live Classes.
Also Read
Get Free Online Test Series, GK updates in form of Beepedia, BeeBooster,  as well as latest updates for Bank PO, Bank Clerk, SSC, RBI, NABARD and Other Government Jobs. займ 1000 рублей онлайнзайм онлайн на карту кукурузазайм webbankir