"RBI Grade B 2021 exam preparation", this is what should be your focus now rather than "RBI Grade B 2021 notification". All you can do is prepare regularly as once the notification is out there is not enough time left to cover the entire syllabus. ixamBee is back with its next blog What is Double Financial Repression? 
What is Double Financial Repression?
In simple terms, financial repression means that savers are not adequately compensated for their savings.
Double financial repression was pointed out in Economic Survey of FY15 by economist Arvind Subramanian. It referred to a phenomenon where the Indian banks suffered financial repression both on the assets and liabilities side.
Financial repression on the asset side of the balance sheet is created by the statutory liquidity ratio (SLR) requirement that forces banks to hold government securities (at 18.75% of net demand and term liability as of July 2019), and priority sector lending (40% of Adjusted net credit) that forces resource deployment in less-than-fully efficient ways. On top of these policy-related aspects, the Indian banks are also now suffering financial repression on account of mounting NPA stress.
Financial repression on the liability (i.e. deposits) side arises from high inflation. Higher inflation leads to a decline in the deposits with banks on account of a sharp reduction in households' financial savings led by higher expenditure due to inflation and also due to low or negative real interest rates.
Double financial repression is dangerous as it lowers the returns for the banks, thereby lowering the returns for the ultimate depositors (i.e. the public who provide their savings to the banking system).
In the current scenario, the financial repression on liabilities side is lower (as inflation is largely in check) while that on the assets side is more which has been further worsening due to the NPA mess of the banking system. As such, lowering of the SLR requirement can be one of the welcome policy measures to address the financial repression on the assets side, to some extent.
ixamBee's RBI Grade B 2021 online course has been formulated by our esteemed faculty, Mr. Chandraprakash Joshi (ex-RBI GR B, MBA-Finance, PhD), Ms. Arunima Sinha (Coach for Banking exams for 6 years, Ex-Manager SIDBI, Ex-Bank PO), Ms. Prachi Agarwal (MBA Finance with over a decade experience) and Ms. Veena.M (B.Sc. Agri, MBA, Content Expert for General Awareness).
Click here to get FREE demo of RBI Grade B online course
Few of our next blog topics are as follows:
What is the VRR scheme for FPIs?
What is the difference between FDI, FPI and FII?
Want to know more about the topics, then stay tuned to our blogs section.
About the Author Prachi Agarwal: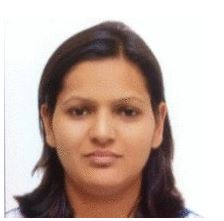 Prachi Agarwal is an MBA (Finance) from BIMTECH, Noida and B. Com (Hons) from Hansraj College, Delhi University. She has previously worked with CARE Ratings. At ixamBee, she is faculty for Financial and Management and Securities Market Awareness. Her expertise topics are Ratio analysis, risk management, bond valuation, etc. She is the student's favorite faculty for her easy to understand approach while teaching in Live Classes.
Get Free Online Test Series, Daily GK Update, PIB Current Affairs, Banking Awareness as well as latest updates for Bank PO, Bank Clerk, SSC, RBI, NABARD and Other Government Jobs.
займ на яндекс деньги без отказазайм плюсзайм экспресс отзывы