India is a developing country with a Tropical Climate where more than 80% of its population depends on agriculture for its survival with approximately 72% engaged in agriculture on small scale. Though agriculture contribution to the GDP has reduced to less than 20% and the contribution of other sectors have increased but it is still a source of livelihood for a majority of the population. So its sustenance can never be underestimated.
Agriculture's future is a very crucial question for the planners and all stakeholders. Thus the Government has been trying its best in association with various organizations to address the key challenges of agriculture in India, ranging from the supply chain, infrastructure support, efficient mobilization of resources, reducing intermediaries and others. The Minimum Support Price is one such tool through which GOI is trying to aid the ailing farmers. In this article let's discuss, has MSP which had its genesis in 1965 when India was living in a "ship-to-mouth" situation, been able to raise the standard of our farmers or its time to switch to new norms or improvise the existing one.
What is MSP?
Minimum support price or MSP is the minimum price that GOI will pay to the farmer for procuring food crops. It is a market intervention by the GOI to insure agricultural producers against any sharp fall in farm prices below the stated price.
Who announces Minimum Support Price?
The MSP or Minimum Support Price is announced by the Cabinet Committee of Economic Affairs at the beginning of each sowing season on the recommendations of the CACP also called Commission for Agricultural Costs and Prices.
Till now 23 commodities are covered under MSP which has been mentioned below.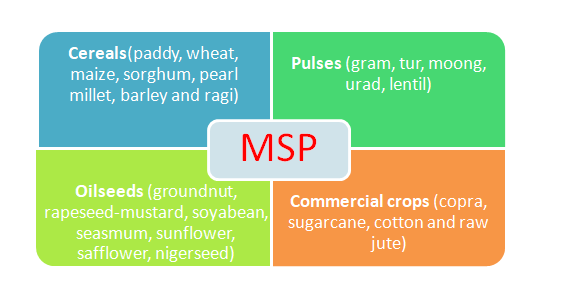 The Minimum Support Price is fixed twice a year.
Factors Important for Minimum Support Price
According to the Commission for Agricultural Costs and Prices or CACP following factors are kept in mind while determining Minimum Support Price.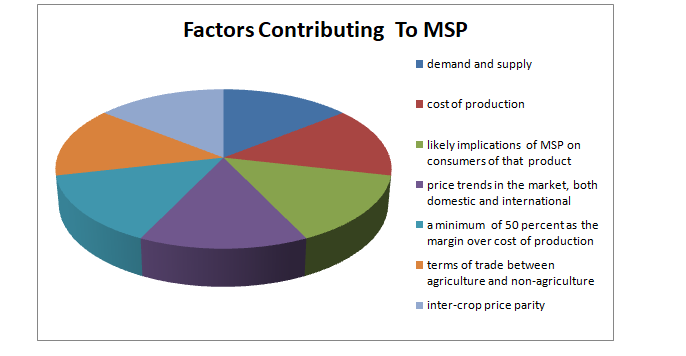 Minimum Support Price Importance
Knowing that almost half of the country's population is still dependent on agriculture where a farmer's income revolves around the oddity of weather, local and international price trends, Minimum Support Price/ MSP shields those vulnerable farmers to some extent.
Here are some reasons why Minimum Support Price/ MSP is a necessity-
Protects farmers from any sharp decrease in the commodity market price
Ensures that agricultural output acknowledge the consumers changing needs
Short supply of a specific food crop production can be incentivised
Protect farmers from the unwarranted fluctuation in prices, provoked by the international level price variations
Encourage farmers to shift to larger areas under oilseeds, pulses and coarse cereals
Encourage farmers to adopt best technologies and farm practices, to correct the demand supply imbalance
Achieve food security and tackle key food items shortages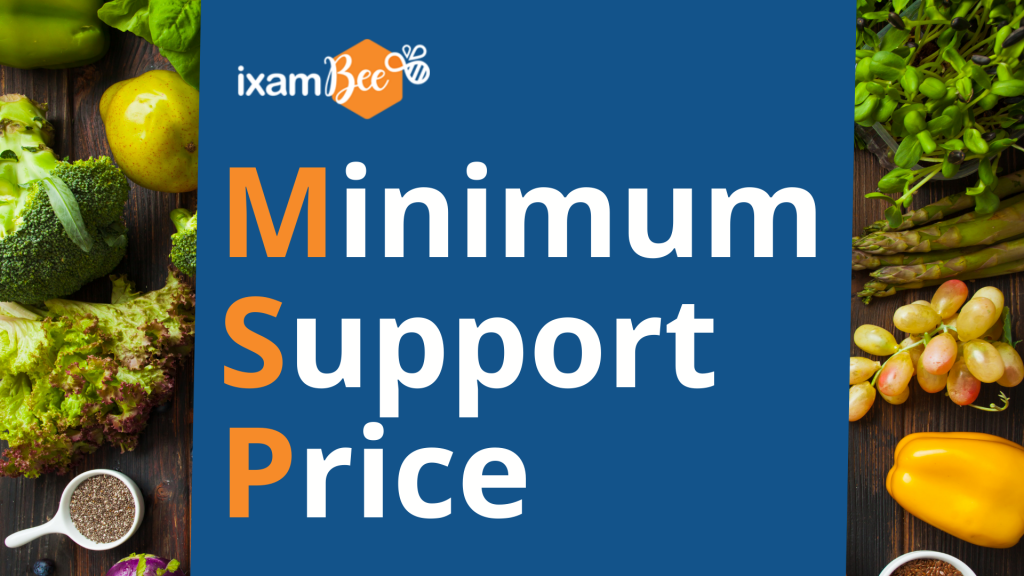 As every coin has two sides.The Minimum support price system is not foolproof. It too has some major concerns as listed below.
Minimum Support Price distorts the supply-demand mechanism and frequent increases in MSP can be fodder for inflation
Government machinery paucity for procurement of other crops except wheat and rice, which the FCI procures under the PDS
Dependency on Middlemen, commission agents and APMC officials, thus making it difficult for marginal farmers to get access
The process of crop diversification is minimized
Procurement of crops at MSP by GOI is benefiting the large traders leaving small and marginal farmers at the mercy of land owners
MSP payments are delayed
Economically expensive with massive leakages
Inadequate literacy and awareness among marginal farmers
Minimum Support Price does not increase in proportion to the cost of crop production enhancement
The way Ahead
Minimum Support Price insulates the farmers from unfavourable and fluctuating market conditions by assuring them a minimum return on their produce. It needs a thorough revision at the policy level and awareness at the farmer's level. Farming prompt payment at remunerative rates should be done for Minimum Support Price sustainability. Technology-based value chains should be given more focus. Minimum Support Price announcement before the commencement of the sowing season will enable farmers to plan their cropping. In short a systematic administrative mechanism that incorporates personnel, infrastructure, system and scientific mechanism is the need in demand.
Also Read
Get Free Online Test Series, GK updates in form of Beepedia, as well as latest updates for Bank PO, Bank Clerk, SSC, RBI, NABARD and Other Government Jobs.