Get here 50 Most Important Questions for General Awareness for Bank Exams and more!
Many students fear the General Awareness section and have a preconceived notion that it is a tough section. Although, General Awareness is considered a very scoring and easy subject in banking exams if one prepares it on a daily basis.
The best way to face your fear is by nose-diving straight into it and emerging successfully. For this, we recommend that you take numerous GA quizzes and answer as many questions on all aspects of current affairs as you can. To help you in this regard, we have prepared the 50 most important questions for General Awareness for Bank Exams. Read on to learn how you can benefit from it.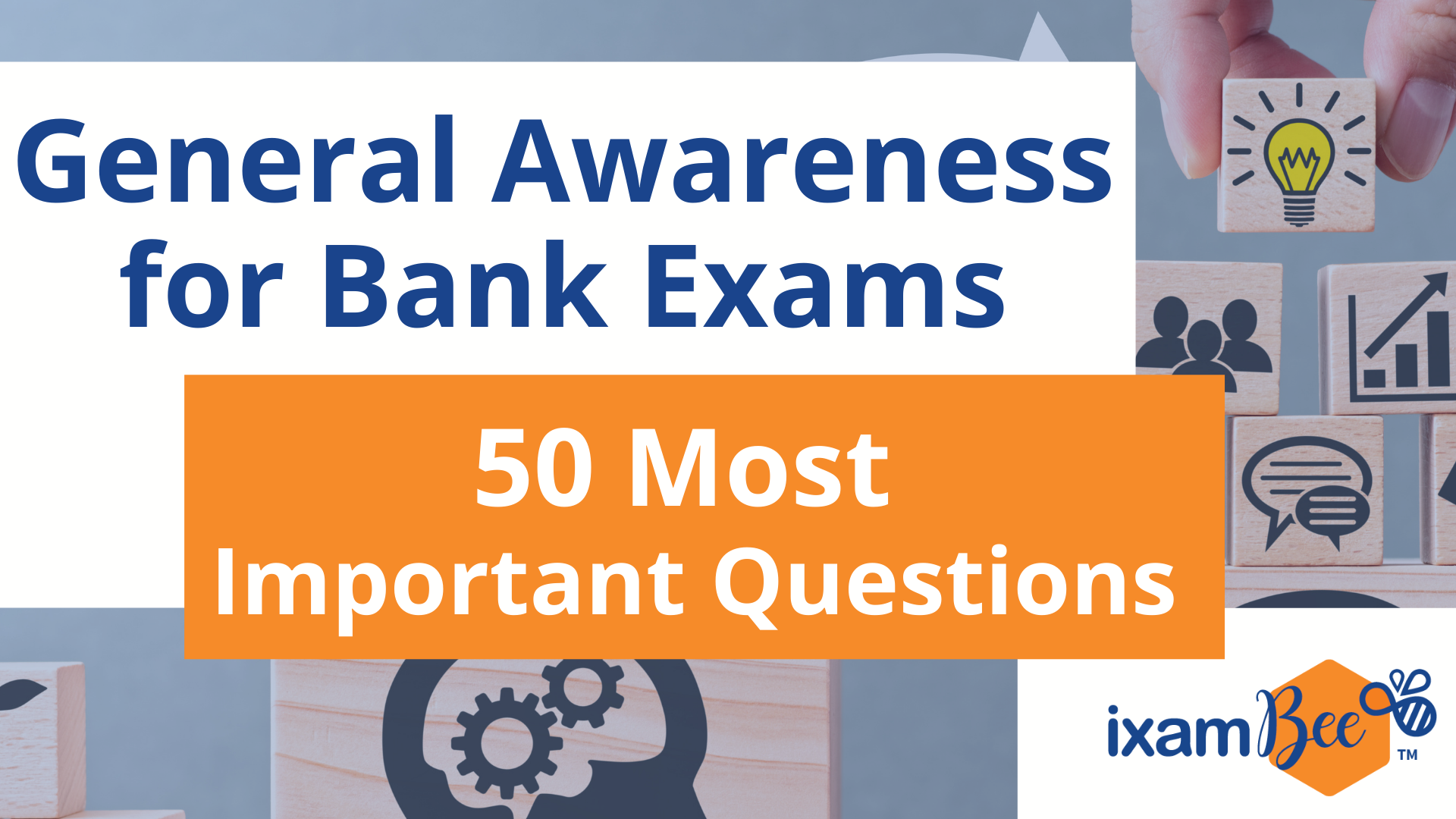 General Awareness for Bank Exams
If we take a close look at the type of questions that have been asked in these exams in the past few years in the General Awareness section then we find that the maximum number of questions were based on the events that had happened in the recent past (5-6 Months) whether it's banking, static or GK. So, it becomes vital for you all to cover not only the pickup lines of Current affairs but also the related information that is important from the point of examination.
Static Awareness will be related to countries, events, or anything that has been in news for a while. The questions asked can be related to the currency, capital, presidents, or other important information related to international affairs. One important peculiarity about this section is that you need not take out time separately for its preparation. You can easily learn it in your spare time in your daily routine.
Download 50 Most Important GA Questions
BeePedia for GA Preparation
Be sure to read ixamBee's BeePedia capsules to stay at the top of your General Awareness preparation. Also, please note, that these capsules are available in Hindi and English completely for free!
Take a Free Daily GA Quiz with ixamBee today!!
BeeBanker for Bank Exam Preparation
If you want to get the best bank exam preparation experience, look no further. ixamBee's Ultimate BeeBanker Online Course is your one-stop solution. This is a special program launched by ixamBee that lets you prepare for ALL bank exams for 2 years. Take a look at the features of this course below.
Live classes daily
More than 400 video lessons
More than 200 study notes in PDF form
10 Descriptive English mock tests
Weekly tests
More than 10,000 practice questions
More than 150 Difficulty based Chapter Tests
More than 75 Section tests
10 one-on-one individual sessions
Interview Preparation
If you are unable to crack any exam in 2 years, you will be given a full refund.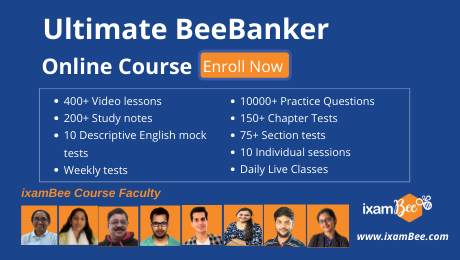 At ixamBee you can find free Online Test Series, GK updates in the form of BeePedia, as well as latest updates for Bank PO, Bank Clerk, SSC, RBI, NABARD, and Other Government Jobs.
Also Read
World Earth Day: History and Significance
National Panchayati Raj Day: Date, Theme, Significance & More
Uniform Civil Code: Meaning & Recent Developments