#BreakTheBias #IWD2022 #SeeHer
Happy International Women's Day!
Covid-19 has put a stop to many things this year. But one thing still very much on the calendar is International Women's Day (IWD), the worldwide event that celebrates women's achievements in the political, economic, and the social fields while calling for gender equality.
Early in the twentieth century a seed was planted that has grown into an annual celebration spearheaded by the United Nations. Every year on March 8th, International Women's Day commemorates women who have fought for equality. This day honours women's accomplishments in all fields and raises awareness of the struggles that women still face today.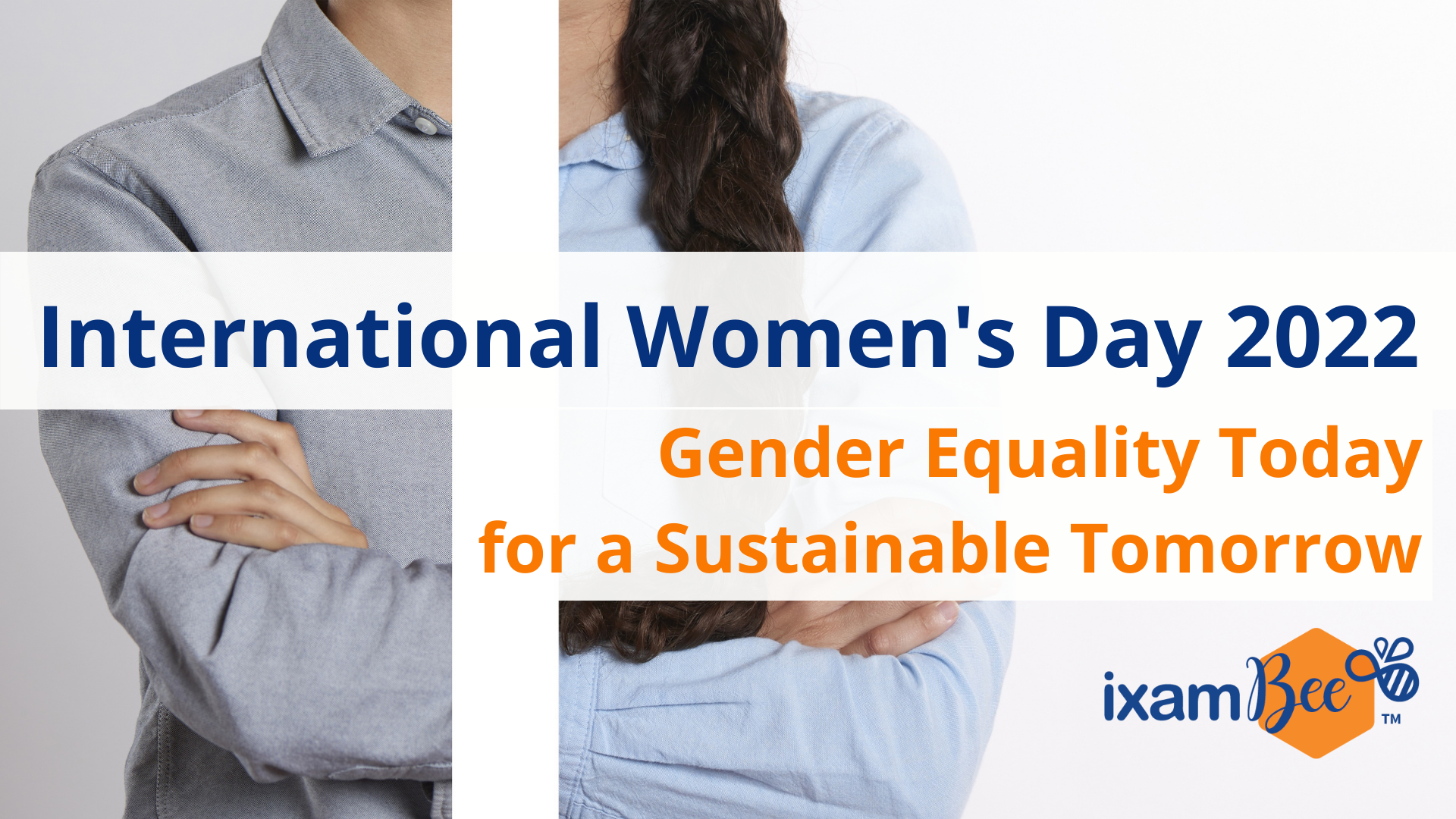 International Women's Day 2022
March 8 is International Women's Day, a day to honour the bravery of women who defied stereotypes and emerged as strong and powerful force. IWD really began to gain momentum around the time of the #MeToo movement: since, it has become increasingly prominent, and is recognised by millions of people, businesses and charities around the world.
The theme for this year's International Women's Day is 'Break The Bias'. It aims to highlight the challenging biases and misconceptions to create a more inclusive and gender-equal world. This theme talks about a world where difference is valued and celebrated. To seek out and honour women's accomplishments. We can all work together to make the world more inclusive. This year, we can all choose to challenge everything that has been holding us back, and become better allies. It is about celebrating a woman's success and raising awareness against bias. The hashtags for this year are #BreakTheBias and #IWD2022.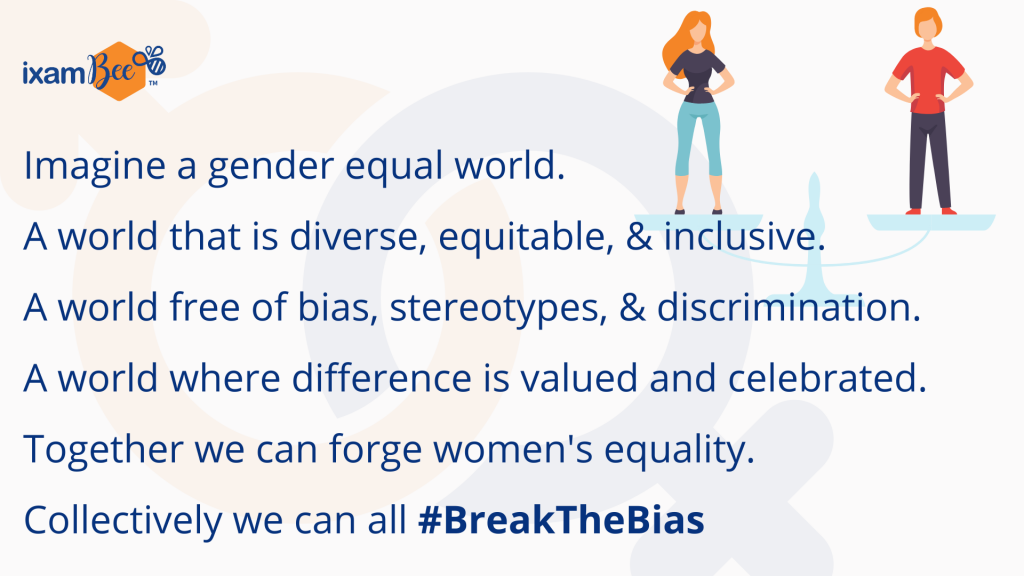 History behind Women's Day
For over a century International Women's Day has been celebrated. While many people associate the day with feminist issues it actually has roots in the labour movement. Clara Zetkin, a German Marxist from the early twentieth century was the first to organise it in 1911. Zetkin was born in the German town of Wiederau in 1857. She was a teacher and a member of the Social Democratic Party (SPD) which is now one of the two major political parties of Germany. She was active in the labour movement as well as the women's movement.
When German leader Otto von Bismarck enacted anti-socialist laws in the 1880s, Zetkin went into self-imposed exile in Switzerland and France. She wrote and distributed proscribed literature during this time as well as meeting with leading socialists of the time. In addition, Zetkin was a leading person in the formation of the Socialist International.
She became the editor of Die Gleichheit ('Equality') — the SPD's women's newspaper — from 1892 to 1917 after returning to Germany. In the SPD, Zetkin was closely associated with Rosa Luxemburg (a far-left thinker and revolutionary). In 1910, three years after co-founding the International Socialist Women's Congress, Zetkin proposed at a conference that February 28 be designated as Women's Day in all countries.
The proposal was unanimously approved by unions, socialist parties, working women's clubs, and female legislators at the conference which included 100 women from 17 countries. In 1911, for the first time Women's Day was observed.
Two years later, in 1913, the date was changed to March 8, and it continues to be celebrated as such every year.
Another important demonstration in Europe, dating to March 8, 1917, saw women textile workers in St Petersburg (formerly Petrograd) taking over the streets, which later on grew to become the Russian Revolution.
The day has been predominantly celebrated by communist countries and socialist movements until 1967, when the United Nations recognised the day and started celebrating it as the International Women's Day we have come to know of today.
The United Nations Officially Adopted International Women's Day in 1975
In 1975, the United Nations-which had dubbed the year International Women's Year-celebrated International Women's Day on March 8th for the first time. Since then, the UN has become the primary sponsor of the annual event and has encouraged even more countries around the world to embrace the holiday and its goal of celebrating "acts of courage and determination by ordinary women who have played an extraordinary role in the history of their countries and communities."
UN Theme for International Women's Day 2022
The UN theme for International Women's Day 2022 is 'Gender equality today for a sustainable tomorrow'.
As per UN's latest data, there is a crucial link between gender, social equity and climate change since the issues of climate change and sustainability will continue to have severe and lasting impacts on our environment and economic & social development. Moreover, the most vulnerable and marginalised sections of the society are more prone to experiencing the lasting impacts of climate change. This means that women are being recognised as more vulnerable to climate change impacts than men, as they constitute a large chunk of the world's poor as they are more dependent on natural resources which climate change threatens the most.
However, despite this harsh reality, women and girls are effective and powerful leaders and change-makers for climate mitigation. All over the world, women are involved in sustainability initiatives and their participation and leadership will result in more effective climate action.Therefore, it has become clear that without gender equality today, a sustainable and equal future seems a distant reality.
International Women's Day Significance
International Women's Day is celebrated every year to recognise the social, economic, cultural and political achievements of women. Organisations including colleges and institutions across the world also celebrate International Women's Day by organising public speeches, rallies, exhibitions, workshops and seminars on themes and concepts, debates, quiz competitions and lectures.
Colours of International Women's Day
Did you know there are also colours for the day. The three colours are purple, green and white. Purple signifies justice and dignity, green symbolises hope and white represents purity, which was slightly marred by controversy. The colours originated from the Women's Social and Political Union (WSPU) in the UK in the year 1908.
Why do we still celebrate it?
Sadly, because there is still an urgent need for the day. The original aim – to achieve full gender equality for women of the world – has not been realised. There is still a gender pay gap, female leaders are still lacking, violence against women and girls persists and women still fall behind men in terms of education and healthcare. Last year, the UN reported that almost 90 per cent of people are prejudiced towards women globally. On IWD, women across the world come together to shine a light on these inequalities – while also celebrating the achievements of women who have overcome these barriers.
How is IWD celebrated across the world?
Each country has their own special way of celebrating the day. It is an official holiday in a number of countries including: Afghanistan, Armenia, Azerbaijan, Belarus, Burkina Faso, Cambodia, China (for women only), Cuba, Georgia, Guinea-Bissau, Eritrea, Kazakhstan, Kyrgyzstan, Laos, Madagascar (for women only), Moldova, Mongolia, Montenegro, Nepal (for women only), Russia, Tajikistan, Turkmenistan, Uganda, Ukraine, Uzbekistan, Vietnam and Zambia.
For instance, in China, many women are given a half-day off work on 8 March, as advised by the State Council.
On the other hand, in Italy, International Women's Day is known as la Festa della Donna. It is celebrated by the giving of mimosa blossoms. The origin of this tradition is unclear but it is believed to have started in Rome after World War Two.
The month of March is Women's History Month in the US. Every year a presidential proclamation is issued to honour the achievements of American women.
Role of government on Women Empowerment in India
Indian women are struggling for equality and the acceptance in a society which still hails men at the pinnacle of social hierarchy. A negative sex ratio and lesser work participation and literacy rate as reported in census data are the confirmation of the gender discrimination which both actively and passively influences the demography. Government of India has taken enough initiative to promote women empowerment by introducing different schemes and policies, which not only improves the social status of the female population, but also as a solution of different social plights like maternal mortality, female infanticides, female foeticide. Apart from government schemes, different bill and acts from both pre and post-Independence period. Introduction The progressive contemporary society is profoundly backed by the government. Both central and state governments of India, vehemently aspires for a society which is forward-looking, biasfree and radical thinking.
Indian Government Schemes For Women Empowerment
The Indian government has also recognized women issues and their contribution to the country's economy. Here are some of the women empowerment initiatives available to women in India:
Mahila E-haat: It is a direct online marketing platform launched by the Ministry of Women and Child Development to support women entrepreneurs, Self Helf Groups (SHGs) and Non- Governmental Organisations (NGOs) to showcase products made and services rendered by them on the platform. This is a part of the 'Digital India' initiative.
Beti Bachao, Beti Padhao: This is a social campaign aimed at the eradication of female foeticide and raising awareness on welfare services intended for young Indian girls. The "Save the Girl Child" movement was launched on 22 January 2015. It is a joint initiative run by the Ministry of Women and Child Development, the Ministry of Health and Family Welfare and the Ministry of Human Resource Development. The scheme was launched with an initial funding of Rs 100 crores. Beti Bachao, Beti Padhao mainly targets the clusters in Uttarakhand, Bihar, Uttar Pradesh, Punjab, Delhi and Haryana.
One Stop Centre Scheme Popularly known as 'Sakhi,' it was implemented on 1st April 2015 with the 'Nirbhaya' fund. The One Stop Centres are established at various locations in India. These provide shelter, police desk, legal, medical and counselling services to victims of violence under one roof integrated with a 24-hour Helpline. The toll-free helpline number is 181.
Working Women Hostels: The objective of the scheme is to promote the availability of safe and conveniently located accommodation for working women, with daycare facility for their children, wherever possible, in urban, semi-urban, or even rural areas where employment opportunity for women exist.
UJJAWALA: A Comprehensive Scheme for Prevention of trafficking and Rescue, Rehabilitation and Re-integration of Victims of Trafficking and Commercial Sexual Exploitation.
Let's Celebrate Together!
Let us identify, celebrate and increase visibility of women's achievements! There is a dire need for increased awareness through meaningful narratives, resources and activities to combat gender bias and discrimination.
We all should play our part in bringing gender parity. We wish a very Happy Women's Day to all the ladies out there!
Also Read
Important Days of February 2022: List of National and International Days and Events
Get Free Online Test Series, GK updates in form of Beepedia, as well as latest updates for Bank PO, Bank Clerk, SSC, RBI, NABARD and Other Government Jobs.