Being an RBI Grade B aspirant, you need to keep in mind that you are preparing for one of the most sought after, challenging and toughest exams. Though it is important how much knowledge you have about a topic, however, what makes you stand out is how much MORE do you know than your competitors. This is what differentiates you from the rest of the crowd. To help you stand out in the RBI Grade B exam and make you perform better than your competition, ixamBee is back with its next blog, What is Flexible Inflation Targeting Framework (FITF)
Let's learn What is Flexible Inflation Targeting Framework (FITF)?
Through an agreement signed between the RBI and the government as at February 20, 2015, RBI decided to adopt FITF as the modern monetary policy framework. In May 2016, the RBI Act, 1934 was amended to provide a statutory basis for the implementation of the FITF.
What FIT means is that price stability is to be achieved by keeping track of, forecasting, and controlling inflation; as such, if the percentage change in monthly Consumer Price Index (headline CPI) year-on-year was outside or expected to be outside a specific range of numbers (the "Target") for a certain duration, it gives RBI a justification to decrease or increase short-term interest rates. Thus, price stability became an overarching objective of monetary policy, moving other factors to the background.
The amended RBI Act provides for the inflation target to be set by the Government of India, in consultation with the Reserve Bank, once every five years.
The Central Government has notified 4% CPI inflation as the target for the period from August 5, 2016, to March 31, 2021, with the upper and lower tolerance limit of 6% and 2% respectively.
If average inflation is more than the upper tolerance level or less than the lower tolerance level for any three consecutive quarters, it constitutes to failure in achieving the inflation target.
ixamBee's most appreciated RBI Grade B 2021 online course has been formulated by Mr. Chandraprakash Joshi (ex-RBI GR B, MBA-Finance, PhD), Ms. Arunima Sinha (Coach for Banking exams for 6 years, Ex-Manager SIDBI, Ex-Bank PO), Ms. Prachi Agarwal (MBA Finance with over a decade experience) and Ms. Veena.M (B.Sc. Agri, MBA, Content Expert for General Awareness).
Click here to get FREE demo of RBI Grade B online course
Few of our next blog topics are as follows:
Read about our previous blogs @ blogs section.
About the Author Prachi Agarwal: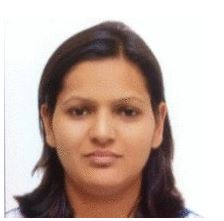 Prachi Agarwal is an MBA (Finance) from BIMTECH, Noida and B. Com (Hons) from Hansraj College, Delhi University. She has previously worked with CARE Ratings. At ixamBee, she is faculty for Financial and Management and Securities Market Awareness. Her expertise topics are Ratio analysis, risk management, bond valuation, etc. She is the student's favorite faculty for her easy to understand approach while teaching in Live Classes.
Get Free Online Test Series, Daily GK Update, PIB Current Affairs, Banking Awareness as well as latest updates for Bank PO, Bank Clerk, SSC, RBI, NABARD and Other Government Jobs. быстрый займ с плохой кредитной историейзайм без отказа на киви кошелекмгновенный займ на карту онлайн