RAILWAY PROTECTION FORCE
The Railway Protection Force (RPF) is one of the security forces of India entrusted with protecting railway passengers, passenger area and railway property of the Indian Railways. It has the power to arrest, investigate and prosecute criminals. The force is under the authority of Ministry of Railways (India).The strength of RPF is about 65000. The main objectives of Railway Police Force are –
To always protect the railway passengers, passenger area and railway property.
To remain alert enough to prevent social crimes like – human trafficking.
To contribute in maintaining the good image of Railways, by cooperating with other departments.
To always be ready to adopt modern technology and all kind of measures in order to protect the female and elderly passengers.
In a nutshell, Railway Protection Force (RPF) is responsible majorly for the protection and security of the Indian Railways. Therefore, it forms a very significant part of the security forces and entering into such a field would be a matter of equal pride and dignity. The post of an RPF Constable will give you this chance to serve your country in a better way.
RPF CONSTABLE SALARY STRUCTURE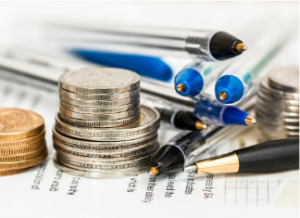 The salary of an RPF CONSTABLE has increased after the 7th Pay Commission came into play. The salary of an RPF Constable ranges between Rs 5200 – Rs 20,200 alongwith grade pay of Rs 2000. The basic salary that a constable thus withdraws is – Rs 21,700 excluding the extra allowances. The final salary may reach upto Rs 31,270, including the HRA – House Rent Allowance, DA – Dearness Allowance and the Transport Allowance for Class X cities, Rs 29,636 for Class Y cities and Rs 27,902 for Class Z cities. The salary structure also varies for different class of cities,as stated below.The complete structure and breakdown is as follows:-
GRADE PAY – Rs 2000/-
BASIC SALARY – Rs 21,700/-
CLASS X Cities ( Population – 50 lakh and above)

| | |
| --- | --- |
| HOUSE RENT ALLOWANCE | Rs, 5208 |
| DEARNESS ALLOWANCE | Rs, 868 |
| TRANSPORT ALLOWANCE | Rs,3600 |

 

CLASS Y Cities ( Population – 5-50 Lakh)

| | |
| --- | --- |
| HOUSE RENT ALLOWANCE | Rs, 3472 |
| DEARNESS ALLOWANCE | Rs, 868 |
| TRANSPORT ALLOWANCE | Rs, 3600 |

 

CLASS Z Cities ( Population – Below 5 Lakh)

| | |
| --- | --- |
| HOUSE RENT ALLOWANCE | Rs, 1734 |
| DEARNESS ALLOWANCE | Rs,868 |
| TRANSPORT ALLOWANCE | Rs, 3600 |
Apart from all of the above allowances, an RPF Constable is also eligible for certain 'benefit allowances' as listed below:
RPF CONSTABLE OTHER ALLOWANCES:
Transport Allowance
Overtime Allowance
Night Duty Allowance
Other Allowances
* A benefit allowance is money that a company or government agency provides to an employee for a specific purpose, such as transportation, healthcare costs or a flexible spending account.
RPF CONSTABLE JOB PROFILE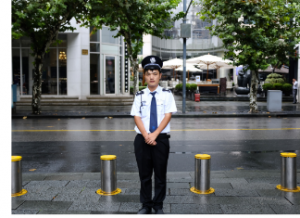 First and foremost, whoever opts for this job, needs to be well prepared for working round the clock! You need to be energetic and alert enough to perform the duty well. The main roles of an RPF Constable include –
Ensuring law, order and peace in the Railway premises.
Protecting the Railways property.
Keeping a regular check during the train journeys, to prevent any unwanted incidents.
Keep a constant vigil and providing protection to the railway passengers.
To help you make a better decision, let's have a look on the salary structure also, which may motivate you to some extent.
To know more about RPF CONSTABLE NOTIFICATION and other details, click on this link –
https://www.ixambee.com/exams/railway-protection-force-constable
To boost up your preparation and practice, attempt free mock tests on-
https://www.ixambee.com/free-mock-test/railway-protection-force
ALL THE BEST!
Get Free Online Test Series, Daily GK Update, PIB Current Affairs, Banking Awareness as well as latest updates for Bank PO, Bank Clerk, SSC, RBI, NABARD and Other Government Jobs. yandex деньги займзайм под залог птс пермьгде взять займ если везде отказ