The Central Bank of India Recruitment 2021 released 115 vacancies for the Specialist Officer post. Of these, 15 vacancies were released for CBI SO IT Officer post. In case you have not applied for this exam yet, the last day to apply is December 17, 2021.
CBI IT Officer Overview
The Central Bank of India Recruitment 2021 exam will be held on January 22, 2022. This gives us roughly 40 days to prepare. In this article, we will go over the details of the exam and try to understand how we can prepare for it.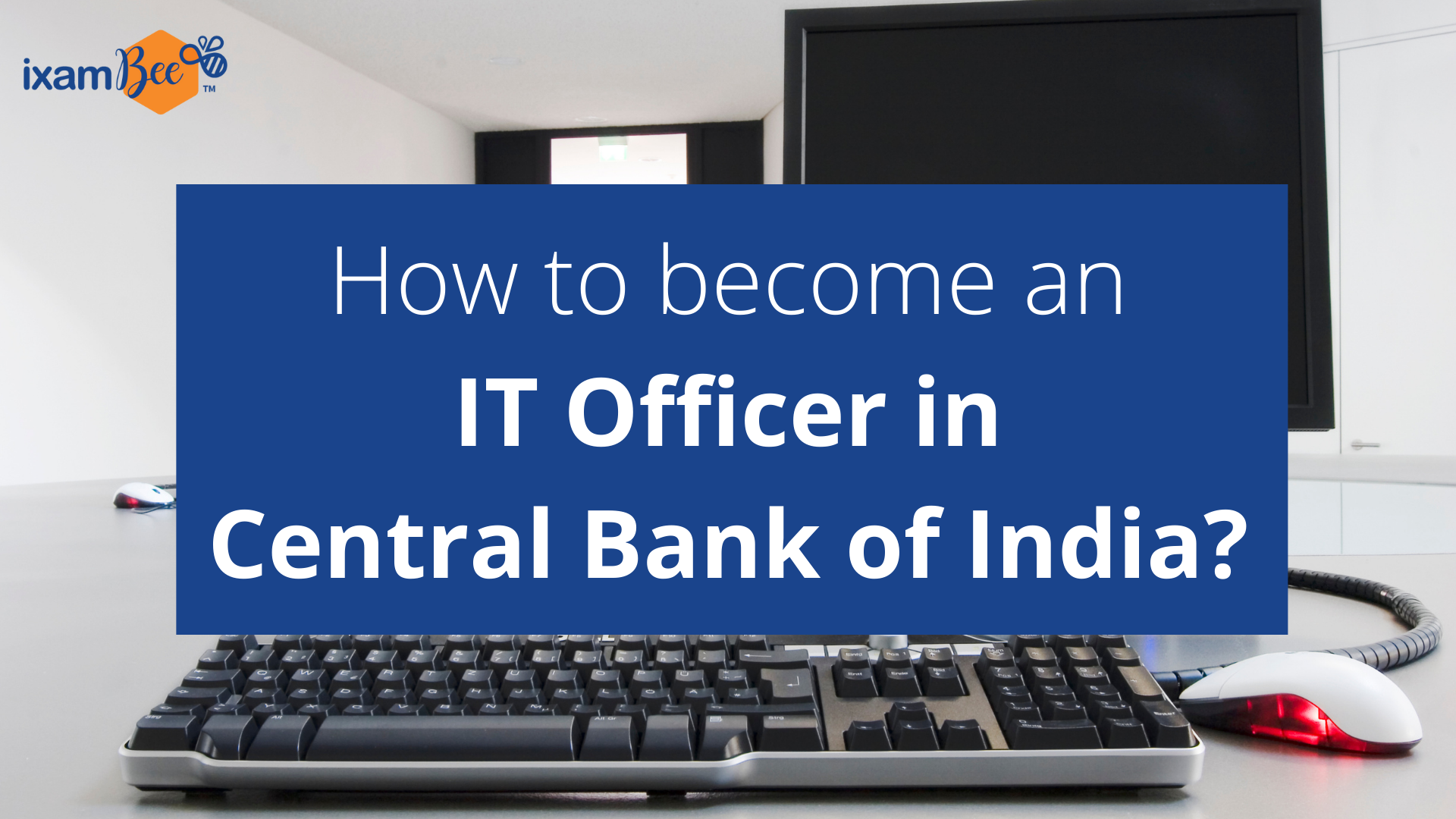 CBI IT Officer Exam Pattern
In order for you to prepare for the exam, you must have an accurate idea of what the exam will entail. For which, you should study the exam pattern carefully. The Central Bank of India SO selection process will be carried out in 2 phases; namely, Written examination and Personal Interview.
Written Examination
The online written exam consists of three sections with 100 questions. The total time allotted is 60 minutes.
The structure of the examination which will be conducted online is as follows:
| | | |
| --- | --- | --- |
| Name of the test | No. of Questions | Maximum Marks |
| Stream / category Specific Questions | 60 | 60 |
| Computer Knowledge | 20 | 20 |
| Banking, Present Economic Scenario & General Awareness | 20 | 20 |
| Total | 100 | 100 |
For every wrong answer there is a penalty of 0.25 or 1/4th of the marks assigned.
Interview
Candidates who clear the written exam successfully will be invited for an interview. Candidates will also be required to produce certain documents for verification at the time of Interview.
How to Become a CBI SO IT Officer: Tips
You must be able to cognize properly if you are a good fit for this job and vice-versa.
You need to ensure that you can clear both the written and interview tests of the selection process. In which case, you must prepare for both with equal dedication.
Do not take the personal interview light. Please do not begin with the mindset that you can wing this interview if you are able to clear the written phase.
Always start your preparation well in advance.
Be sure to review the CBI SO IT Officer previous year papers as well.
Study the CBI IT Officer syllabus carefully to understand how much material you need to cover in the upcoming weeks.
You must be disciplined and dedicated in your preparation. Only then can you ace the exam to become a CBI SO IT Officer. Devote your time to your preparation with single-minded focus.
There is little gain without pain. So, in case, you feel demotivated or disheartened at any point, do not give up. You must power through in order to achieve your goal.
Seek guidance whenever the need arises for the same.
Use memory/learning tricks like pegging and method of loci to ensure you remember what you are studying.
Constantly keep yourself updated with the latest Banking, Present Economic Scenario & Current Affairs information, particularly for the last 6 months.
Make it a habit to read the newspaper daily.
Take a mock test every week.
BeePedia for Banking/General Awareness
If you want to ace the Banking/General Awareness section of the paper, it is advisable that you read ixamBee's BeePedia regularly. These information capsules are available in Hindi and English.
CBI IT Officer Mock Tests
Mock tests are always a good idea when preparing for any examination. They help you understand where you stand in terms of your preparation. In fact, we implore you to take as many mock tests as you can. When these CBI SO IT Officer mock tests are available completely free, there is no reason why you should not take them.
CBI IT Officer Study Plan
If you need some handholding to envisage a study plan, we sincerely encourage you to take a look at Anshul sir's 50-day study plan attached below. If you follow this study plan to the T, we are confident you will ace this exam.
CBI IT Officer Online Course
One way to find all the resources in one place is by joining forces with ixamBee's Central Bank of India SO IT Officer Online Course. This exhaustive course provides aspirants with an all-encompassing package that takes care of all their study needs. Let us take a peek at what the course offers:
135 + Video Lessons
240+ Study notes in PDF format
100 + Difficulty Based Chapter Tests
10 full-length practice tests
Guidance, Tips and Preparation Strategy from Subject Experts
Guidance for Interview Round
Provides the comfort and ease to study at your pace and timings.
User-friendly and unique portal with all that you need to achieve your target score
At ixamBee you can find a number of Online Courses, Free Mock Tests, GK updates in the form of BeePedia, as well as the latest updates for Bank PO, Bank Clerk, SSC, RBI, NABARD, and Other Government Jobs.
Also Read
Central Bank of India SO Recruitment 2021: 115 Vacancies, Apply Online & More
IBPS SO Syllabus, Exam Pattern & Study Plan: IT Officer Scale I