SBI PO Salary
This Diwali, burst crackers and get upto 38% off on all ixamBee courses;
Click here to Burst !!!
Salary 2021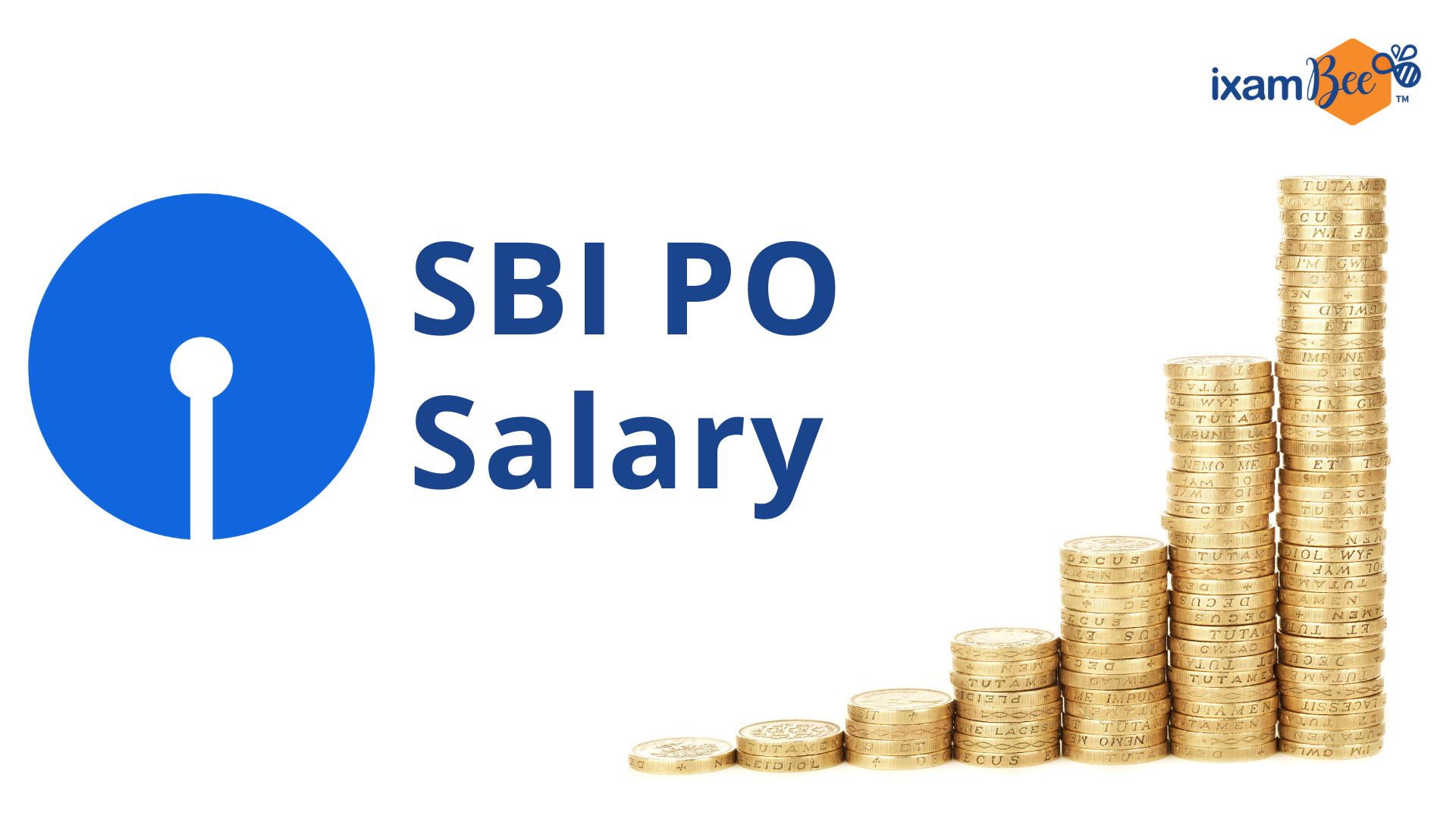 One of the reasons why SBI PO is preferred by most of the students who wish to enter into the banking sector is because it is one of the largest public sector banks in our country. It will be a boost for any candidate's career to associate with such brand name. The job of an SBI PO (Probationary Officer) is attractive as well as rewarding. An SBI PO is entitled to receive many benefits in career and the basic pay of an SBI PO is around Rs 41,960/- (with four advance increments).
Post
Salary
Probationary Officer

Basic Pay

- Rs. 41,960/- (with 4 advance increments)

Pay Scale

- Rs. 36000-1490/7-46430-1740/2-49910-1990/7-63840
Job Profile
Being one of the top banking organizations in India, SBI offers excellent career opportunities. Starting off as an SBI PO (Scale I) gives you a good chance to enter the organization and further grow in your career path. SBI offers great promotion policies where you can move forward in your career at an exceptional pace to higher scales.
Career Path
As an SBI PO, you will be designated as Junior Management Grade-1 Officer. You will be on a probation period of 2 years. After successful completion of training, you have to go through the screening process at various levels and follow a career path (as described below) that begins from the Middle management scale II.
Further, you need to sign a security bond of Rs. 2 lakh stating that you will serve the bank for a minimum period of three years.
Scale
Post
Scale I
Junior Management Grade Officer i.e. PO
Scale II
Middle Management Grade i.e Manager
Scale III
Middle Management Grade i.e Senior Manager
Scale IV
Senior Management Grade i.e Chief Manager
Scale V
Senior Management Grade i.e Assistant General Manager
Scale VI
Top Management Grade i.e Deputy General Manager
Scale VII
Top Management Grade i.e General Manager
Scale VIII

Chief General Manager (CGM)
Deputy Managing Director (DMD)
Managing Director (MD)
Chairman
Attempt Free Mock tests for SBI PO Prelims
SBI PO Salary Related Quick Links
---
Recommended Course for you
---
Boost your preparation with Beepedia
---
High Quality Mock Test for you
---
Free Important Video Lectures
Frequently Asked Questions
Q1:
Will, I receive any HRA if I get posted outside my home town?
A:
Yes depending on the place of posting, your allowances and perks will differ.
Would you like to rate us 5 star.
Search