SBI PO Salary
SBI PO Salary 2021
One of the reasons why SBI PO is preferred by most of the students who all are preparing for the government exams and wish to enter into the banking sector is because it is one of the largest public sector banks in our country and it will be a boost for any candidate's career to associate with such brand name. The job of an SBI PO (Probationary Officer) is quite an attractive job and rewarding as well. An SBI PO is entitled to receive many benefits in career and going by last year notification, the basic pay of an SBI PO is around Rs 27,620/- (with four advance increments).
Post
Salary
Probationary Officer

Basic Pay

- Rs. 27,620/- (with 4 advance increments)

Pay Scale

- Rs. 23700-980/7-30560-1145/2-32850-1310/7-42020
SBI PO Job Profile
SBI offers excellent career opportunities, being one of the top banking organizations in India. Starting off as an SBI PO (Scale I) gives you a good chance to enter the organization and further grow in your career path. SBI offers great promotion policies where you can move forward in your career at an exceptional pace to higher scales. For further details, you can check out the video below.
SBI PO Career Path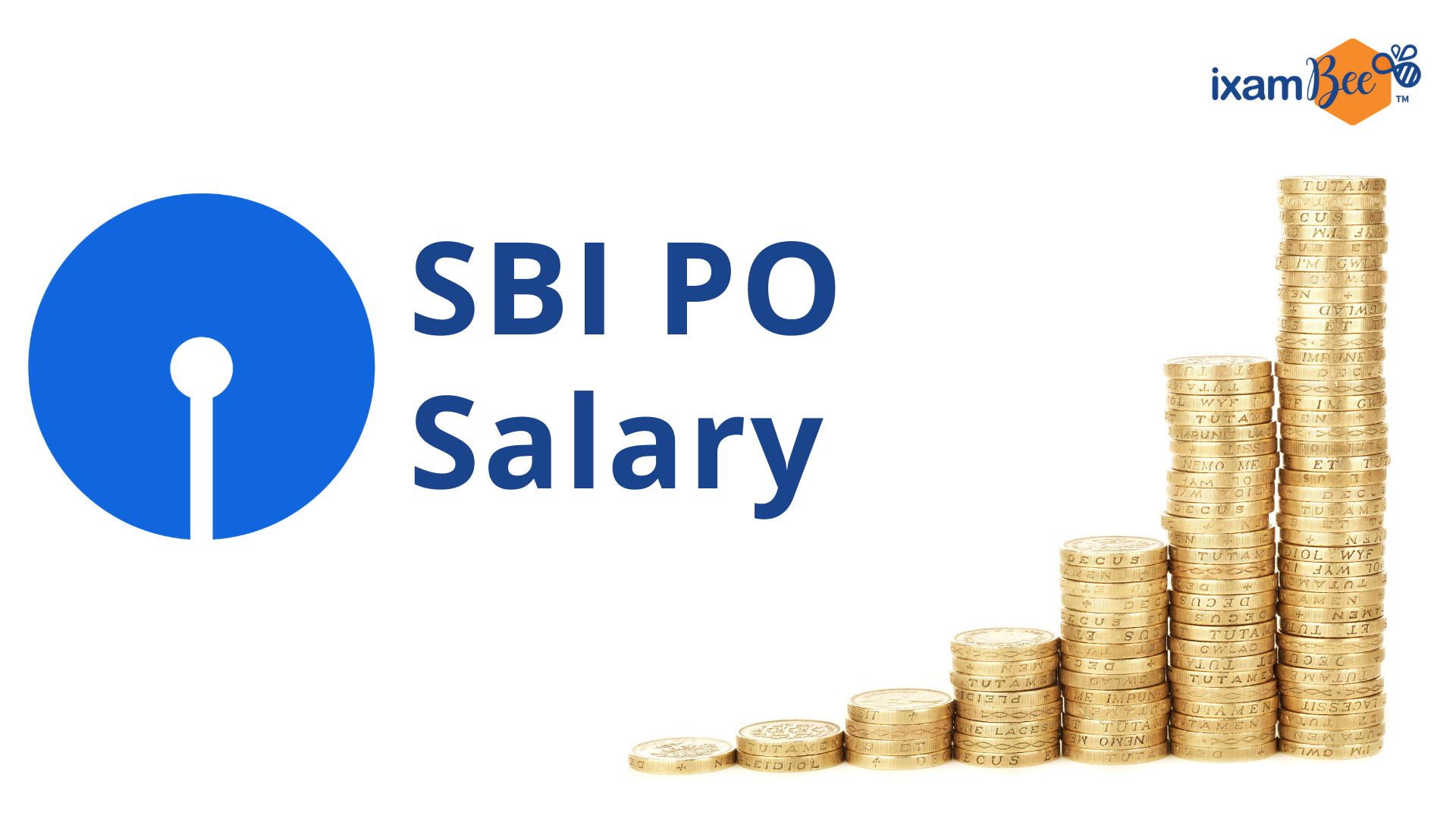 As an SBI PO, you will be designated as Junior Management Grade-1 Officer. You will be on a probation period of 2 years. After successful completion of training, you have to go through the screening process at various levels and follow a career path (as described below) that begins from Middle management scale II.
Scale
Post
Scale I
Junior Management Grade Officer i.e. PO
Scale II
Middle Management Grade i.e Manager
Scale III
Middle Management Grade i.e Senior Manager
Scale IV
Senior Management Grade i.e Chief Manager
Scale V
Senior Management Grade i.e Assistant General Manager
Scale VI
Top Management Grade i.e Deputy General Manager
Scale VII
Top Management Grade i.e General Manager
Scale VIII

Chief General Manager (CGM)
Deputy Managing Director (DMD)
Managing Director (MD)
Chairman
Leased Accommodation
This is available in place of HRA, where the bank provides you with the option of leased housing (wherever housing facility is available). This option is not available for cash reimbursement. Rent is directly paid to the owner. This varies from Rs.8000 in 'C' group cities to Rs.29500 in cities like Mumbai.
To know in detail about SBI PO Online course, Please click here
To attempt Free Mock tests for SBI PO Prelims Please click here
To attempt Free Mock tests for SBI PO Mains Please click here
SBI PO Salary Related Quick Links
---
Recommended Course for you
---
Boost your preparation with Beepedia
---
High Quality Mock Test for you
---
Free Important Video Lectures
Frequently Asked Questions
Q1:
Students appearing in final of graduation are eligible for SBI PO recruitment?
A:
Yes, those who are in the final year of their Graduation / Semester can also apply provisionally, subjected to the condition that if called for Document Verification they will have to produce proof of having passed the Graduation examination on or before the exam.
Q2:
Can I choose Hindi language as the medium in SBI PO 2021 Exam?
A:
Yes, SBI PO 2021 Exam is bilingual (i.e, Hindi & English). You can choose your preferred language either Hindi or English, except in the English Language section.
Q3:
Is the SBI PO 2021 Examination ONLINE or OFFLINE ?
A:
The SBI PO 2021 Exam will be in online mode.
Q4:
Is there any sectional CUT-OFF in SBI PO 2021 Exam?
A:
No, SBI PO has no sectional Cut off, you have to score an overall cut-off decided by the bank in both prelims and mains exam.
Q5:
Is SBI PO a transferable job?
A:
Yes, SBI PO is a transferable job. You will be given a posting in your probation period and may further be transferred to a different area once you are permanent.
Q6:
Is there a limit of the number of attempts in the SBI PO Exam?
A:
Yes. The applicants are allowed to appear for the SBI PO examination for a fixed number of times depending on the category, which will be indicated in the official notification.
Q7:
What is the age limit for the SBI PO?
A:
The minimum age of the candidates must be 21 years & maximum age should be 30 years.
Q8:
What is the meaning of EWS category?
A:
EWS category refers to 'Economically Weaker Sections'. The Central Govt. has introduced this reservation for Economically Weaker Sections among the General category of candidates.This provision was introduced to provide 10% reservation in higher education and government jobs to those who although belong to General category but: * their gross family annucal income lies below 8 Lakh. * if the agricultural land owned by their family is less than 5 acres. * if the residential flat owned by the family is less than 1000 sq.ft. * if the residential plot owned by the family is less than 100 sq. yards (in notifiied municipalities) & less than 200 sq yards in other than notififed municipalities.
Would you like to rate this Test 5 star.