SBI PO Eligibility Criteria
Eligibility Criteria 2021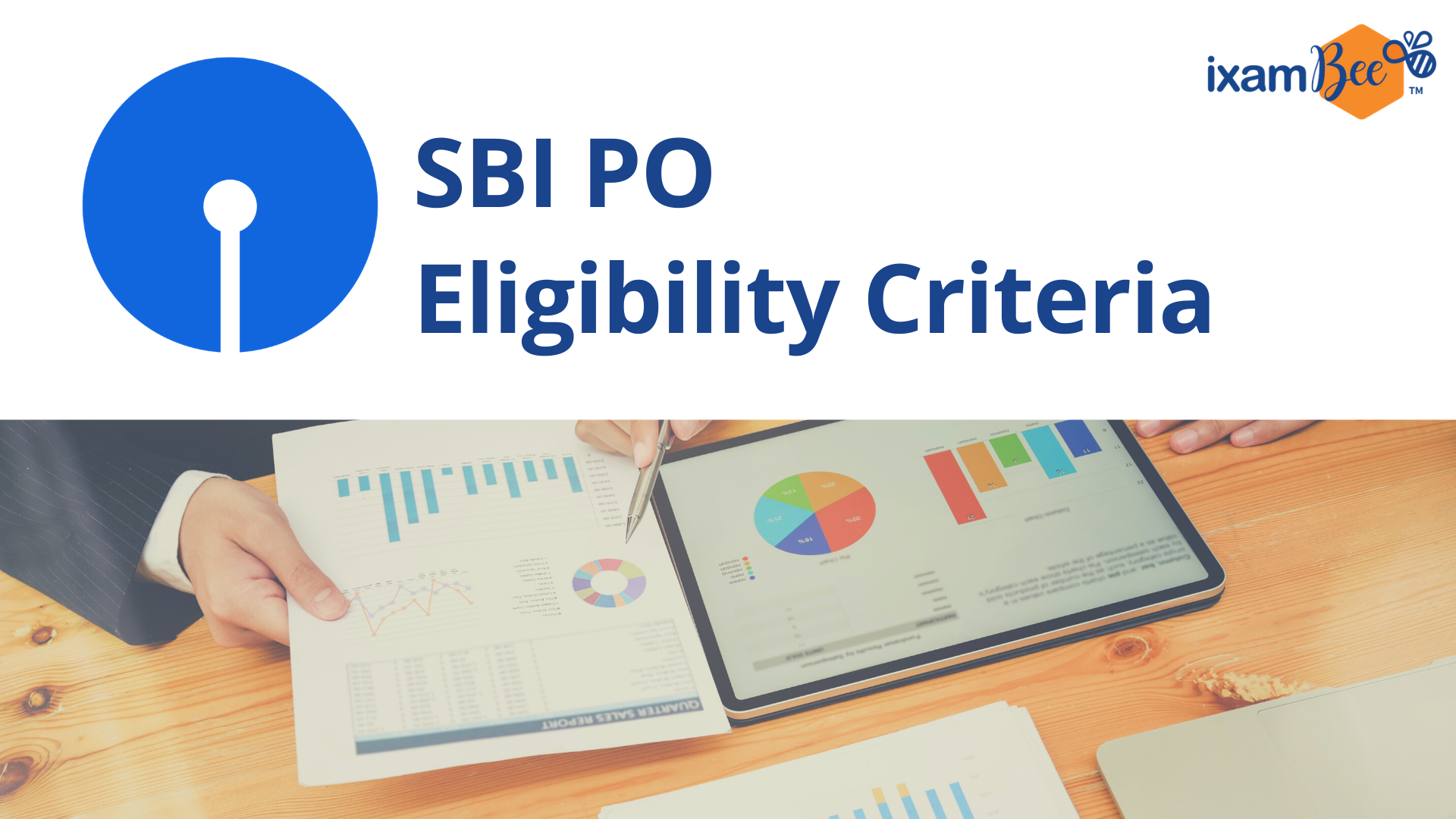 In order to ensure a successful SBI PO application, it is extremely necessary to check the complete SBI PO eligibility criteria. SBI specifies certain eligibility criteria that need to be fulfilled by you if you wish to apply to the SBI PO exam. More details on this are specified below.
Educational Criteria
You need to conform to the specified SBI PO eligibility criteria to ensure your candidature for the SBI PO exam 2021. You need to have a certain educational qualification in order to be eligible to fill the application form for the SBI PO exam. To be able to apply for the SBI PO exam 2021 you must hold a bachelor's degree from a recognized university. If you are in the final year of your college, you are eligible to apply but you need to produce your Provisional Degree Certificate for the Interview round. For complete details on the SBI PO educational qualifications please refer to the table below.
Name of the Post
Educational Criteria
Probationary Officer (PO)

• Graduation in any discipline from a recognised University or any equivalent qualification recognised as such by the Central Government.
• Those who are in the Final Year/ Semester of their Graduation may also apply provisionally subject to the condition that, if called for interview, they will have to produce proof of having passed the graduation examination on or before December 31, 2021
• Candidates having Integrated Dual Degree (IDD) certificate should ensure that the date of passing the IDD is on or before December 31, 2021. Candidates possessing qualification of Chartered Accountant may also apply.
Age Criteria
One of the most worrisome things for those who wish to apply for any exam is age eligibility. Age criteria is one thing that needs to be taken care of in order to apply for the SBI PO exam. If you lie out of this range, you are not eligible to apply for the SBI PO exam 2021.
| Name of the Post | Age Criteria |
| --- | --- |
| Probationary Officer (PO) | Minimum age - 21 years / Maximum - 30 years (As on April 01, 2021 i.e. candidates must have been born not later than April 01, 2000 and not earlier than April 02, 1991 |
Age Relaxation
SBI provides a certain relaxation in age according to the various categories of applicants. The purpose behind providing an age relaxation to certain categories of applicants is probably to support them and not deprive them of the job facilities. There is an upper age relaxation of 5 years if you belong to SC/ST category whereas if you belong to the OBC category you enjoy an upper age relaxation of 3 years. For more details on SBI PO exam 2021 age relaxation please refer to the table below.
Sr. No.
Category
Age relaxation
1
Other Backward Classes (Non-Creamy Layer)
3 Years
2
Scheduled Caste/ Scheduled Tribe
5 Years
3
Ex Servicemen, Commissioned officers including Emergency Commissioned Officers (ECOs)/ Short Service Commissioned Officers (SSCOs) who have rendered 5 years military service and have been released on completion of assignment (including those whose assignment is due to be completed within 6 months from the last date of receipt of application) otherwise than by way of dismissal or discharge on account of misconduct or inefficiency or physical disability attributable to military service or invalidment
5 Years
4
Persons With Bench Mark Disabilities
PwBD (GEN/ EWS)
10 Years
PwBD (OBC)
13 Years
PwBD (SC/ ST)
15 Years
Reservation For Persons With Disability (PWD):
A reservation has been provided for persons with benchmark disabilities of about 4%, as per Section 34 of the "Rights of Persons with Disabilities Act, 2016". The categories that are covered under the PWD category are as follows-
Locomotor Disabilities
Visual Impairment
Hearing Impaired
Category Codes
It is advised to fill in your category carefully at the start of the application. If you belong to the OBC category but come in the creamy layer, you are not entitled to OBC reservation or age relaxation. You are supposed to indicate your category as 'GEN' / 'GEN' (LD) / 'GEN' (VI) / 'GEN' (HI) / 'GEN' (d&e) - as applicable.
The benefits provided under EWS category can be availed only if the 'Income and Asset Certificate' is produced.
| Category | Code | Category | Code | Category | Code | Category | Code | Category | Code |
| --- | --- | --- | --- | --- | --- | --- | --- | --- | --- |
| SC | 01 | ST | 06 | OBC | 11 | GEN | 16 | EWS | 21 |
| SC (LD) | 02 | ST (LD) | 07 | OBC (LD) | 12 | GEN (LD) | 17 | EWS (LD) | 22 |
| SC (VI) | 03 | ST (VI) | 08 | OBC (VI) | 13 | GEN (VI) | 18 | EWS (VI) | 23 |
| SC (HI) | 04 | ST (HI) | 09 | OBC (HI) | 14 | GEN(HI) | 19 | EWS (HI) | 24 |
| SC (d&e) | 05 | ST (d&e) | 10 | OBC (d&e) | 15 | GEN (d&e) | 20 | EWS (d&e) | 25 |
SBI PO Eligibility Criteria Related Quick Links
---
Recommended Course for you
---
Boost your preparation with Beepedia
---
High Quality Mock Test for you
---
Free Important Video Lectures
Frequently Asked Questions
Q1:
What is the meaning of the EWS category?
A:
EWS category refers to 'Economically Weaker Sections'. The Central Govt. has introduced this reservation for Economically Weaker Sections among the General category of candidates. This provision provides 10% reservation in higher education and government jobs provided they fulfilled the norms covered under it.
Would you like to rate us 5 star.
Search