SBI PO Calendar
SBI PO Exam Dates 2020-21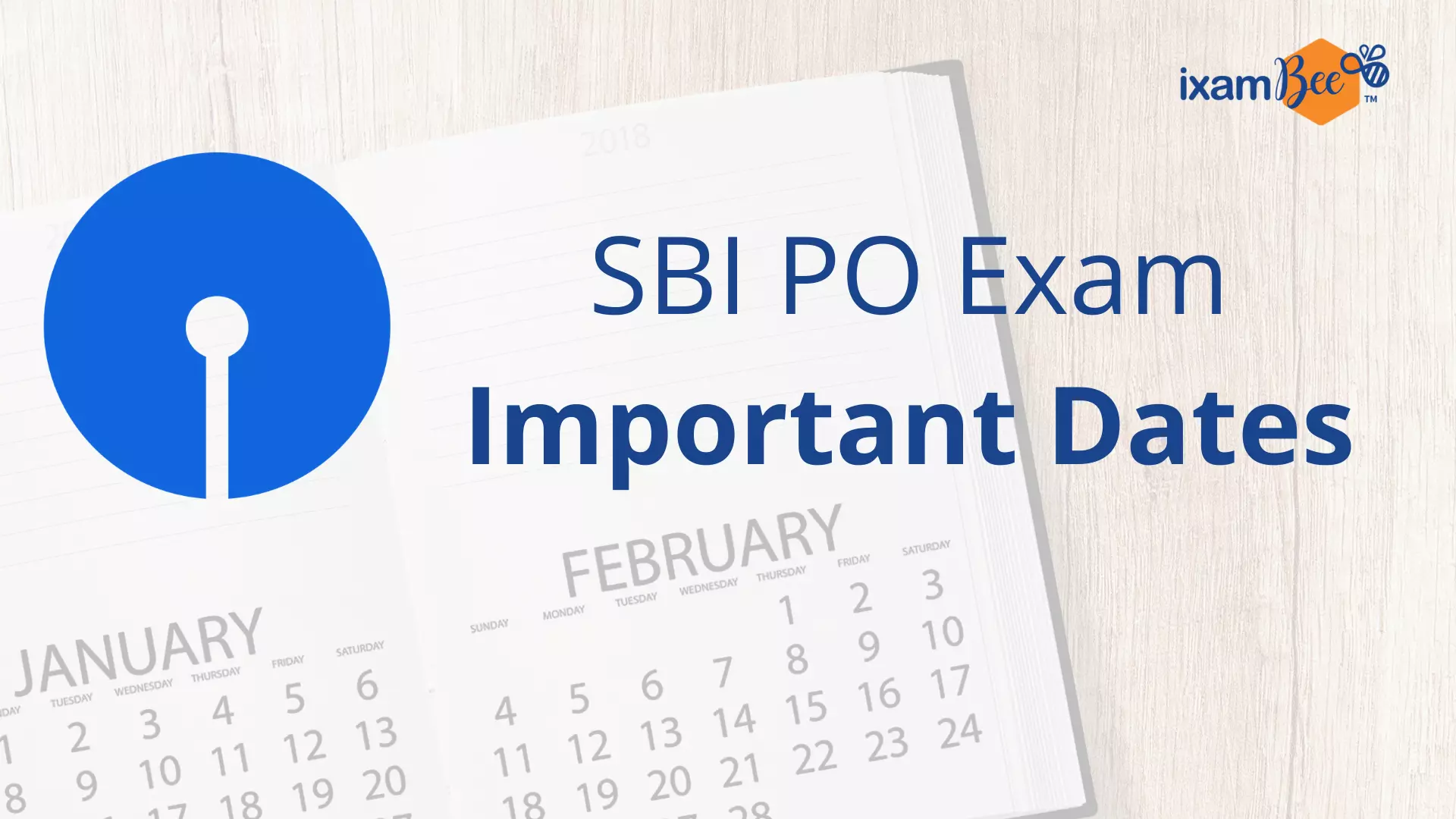 The SBI PO Notification contains all the important details including the SBI PO Exam Dates, date of the commencement of the application process, downloading of admit cards, the examination dates of SBI PO Prelims and Mains, and results of the same.
The link to apply for SBI PO Exam is active from November 14 2020 and will remain open till December 4, 2020. Online written examination of SBI PO Prelims 2020 exam was held from December 31, 2020, to January 05, 2021. Further details about SBI PO Calendar 2020-21 is given in the table below:
To know about the SBI PO Career Path and Job Profile, Please Click Here.
SBI PO Exam Dates 2020-21
| SBI PO Events | SBI PO Tentative Dates |
| --- | --- |
| On-line registration including Editing/ Modification of Application by candidates | November 14, 2020 to December 04, 2020 |
| Payment of Application Fee | November 14, 2020 to December 04, 2020 |
| Download of call letters for online Preliminary Examination | December 3rd week 2020 onwards |
| Online Preliminary Examination | December 31, 2020 & January 02, 04, 05, 2021 |
| Result of Online Preliminary Examination | January 18, 2021 |
| Download of Call letter for Online Main Examination | January 3rd week 2021 Onwards |
| Online Main Examination | January 29, 2021 |
| Result of Main Examination | February 16, 2021 |
| Download of Call Letter for Group Exercises & Interview | February 3rd / 4th week 2021 Onwards |
| Conduct of Group Exercises & Interview | February / March 2021 |
| Declaration of Final Result | Last week of March 2021 |
| Download of call letters for Pre-Examination Training(SC/ ST/ Religious Minority Community) | December 2nd week 2020 Onwards |
| Conduct of Pre- Examination Training | December 3rd/ 4th week 2020 |
To know in detail about SBI PO Online course, Please click here
To attempt Free Mock tests for SBI PO Prelims Please click here
To attempt Free Mock tests for SBI PO Mains Please click here
SBI PO 2020 Related Quick Links