Syllabus 2022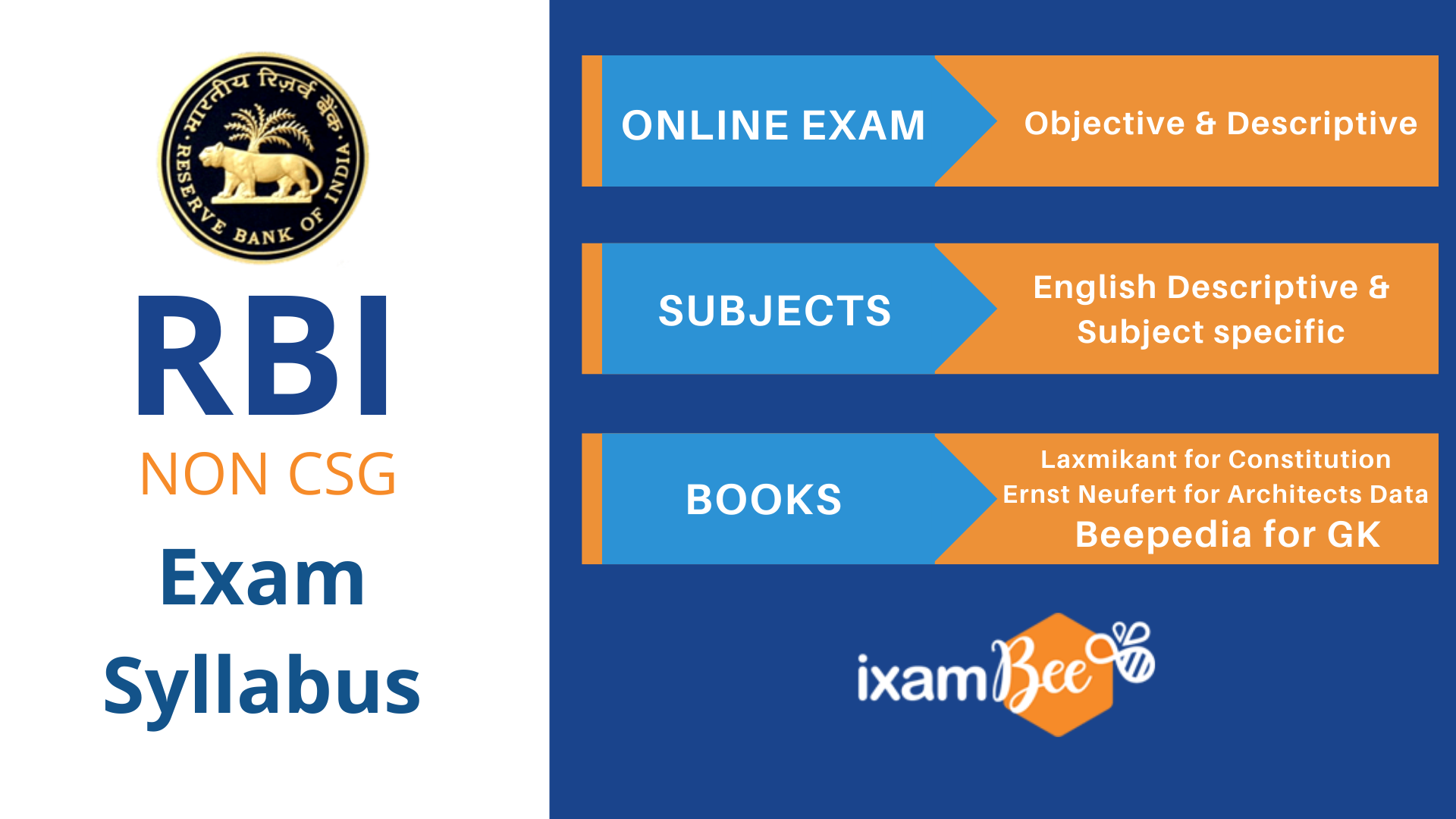 It is very important to look at the RBI Non-CSG exam syllabus before starting the preparation for the exam. The RBI Non-CSG notification 2022 consist of various posts for which educational, age criteria, as well as exam pattern, differ. Hence, the syllabus for each post also differs. Check the complete syllabus before you proceed with your RBI Non-CSG exam 2022. A complete list of the RBI Non-CSG syllabus for Architect post has been provided in detail below.
Legal & Architect Syllabus (Paper 2)
| Paper | Section | Topics |
| --- | --- | --- |
| Paper 2 | English Descriptive | Precis writing, comprehension, official letter writing, report writing |
Books
To qualify for any exam, you should always refer to good-quality books as this lays the foundation for your preparation. RBI Non-CSG recruitment 2022 has been released recently and it is a great opportunity for someone who is looking to be a part of an esteemed organization like RBI. You are advised to make the most of this exam by gathering some of the best books and study material available. Given below is a list of some useful books that may help in your preparation journey.
Architect Officer (Grade A) Exam Books
Paper
Book
Author/Publisher
Architect
Architects Data
Ernst Neufert
Fundamentals of Building Construction: Materials and Methods
Edward Allen
Heating, Cooling, Lighting: Sustainable Design Methods for Architects
Norbert Lechner
How Firms Succeed: A Field Guide to Design Management
James P. Cramer and Scott Simpson
The Architect's Guide to Writing for Design and Construction Professionals
Bill Schmalz
Professional Practise
Roshan Namavati
English -Descriptive Type Books (Paper 2)
Paper
Book
Author/Publisher
English Language
Descriptive (For All Competitive Examinations)
SJ Thakur and SK Raut
Descriptive English
SP Bakshi and Richa Sharma
Recommended Courses for you