IBPS Clerk Salary
This Diwali, burst crackers and get upto 38% off on all ixamBee courses;
Click here to Burst !!!
Salary 2021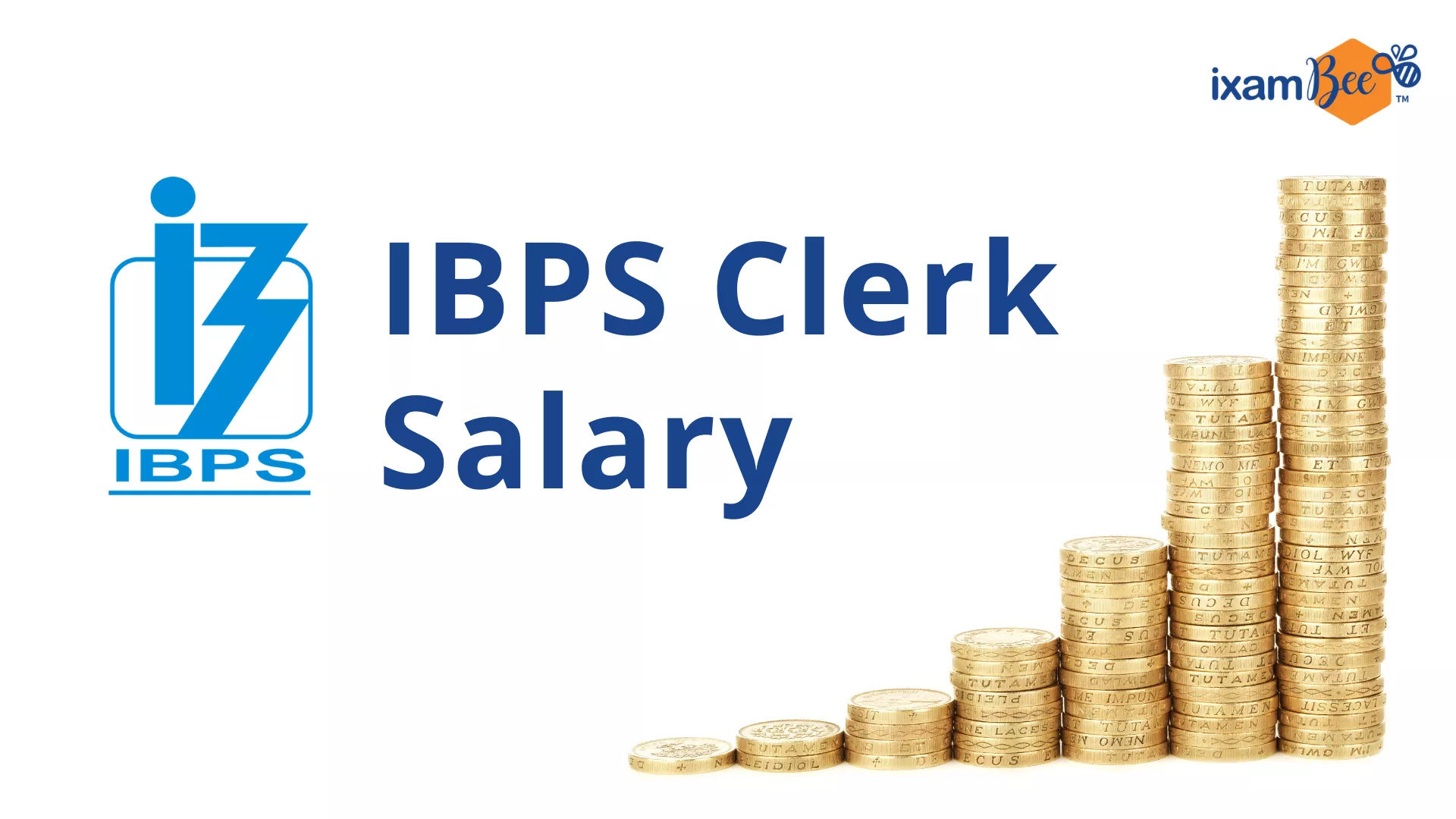 IBPS conducts exams to recruit staff in various banking organizations in the country. It is the dream of every job aspirant to get a job that is secure and also provides benefits along with a good salary. This is why jobs in the banking sector are preferred. IBPS Clerk exam is also one of the most popular jobs as it gives a good opportunity to enter the banking sector and lets one grow gradually while learning all smaller and bigger tasks in a bank and understand its working. Given below are the details for the IBPS Clerk salary.
Salary
Basic Pay
Rs.19,900/-
Dearness Allowance
Rs.5209.82/-
Special Allowance
Rs.4118/-
Transport Allowance
Rs.757.08/-
House Rent Allowance(HRA)
Rs.2039.75/-
Gross Pay
Rs.32,024.65/-
Deduction (NPS Fund, Union Fee)
Rs.2570.98/-
Net Pay
Rs.29453.67/-
Job Profile
IBPS conducts an online exam for the post of Clerk in various Banks. A Bank Clerk has a very essential and vital role in the banking industry. A Clerk is the face of the Bank directly dealing with the customers. A Clerk handles a variety of tasks in a Bank. Some of the basic responsibilities are as follows.
Document Verification
Maintaining the ledger, data entry, ESI stamps
Issue Cash Receipts and Cheque books
Government Treasury Work
A Bank Clerk is also responsible for marketing financial products of the Bank such as deposits, loans, and schemes.
A Clerk will also have to handle withdrawals, deposits, demand drafts etc.
A Clerk is also called a Single Window Operator who handles the cash counters and also interacts with the customers and resolves their issues.
IBPS Clerk Salary Related Quick Links
---
Boost your preparation with Beepedia
---
High Quality Mock Test for you
---
Free Important Video Lectures
Frequently Asked Questions
Q1:
Has the online application process for IBPS Clerk 2021 commenced?
A:
Yes, the IBPS Clerk online application process has commenced already and the last date to apply is October 27, 2021.
Q2:
Is there any difference between a Single Window Operator & Clerk?
A:
No. A Single Window Operator is the job title for Clerk.
Would you like to rate us 5 star.
Search