IBPS Clerk Eligibility Criteria 2021
IBPS Clerk Eligibility Criteria 2021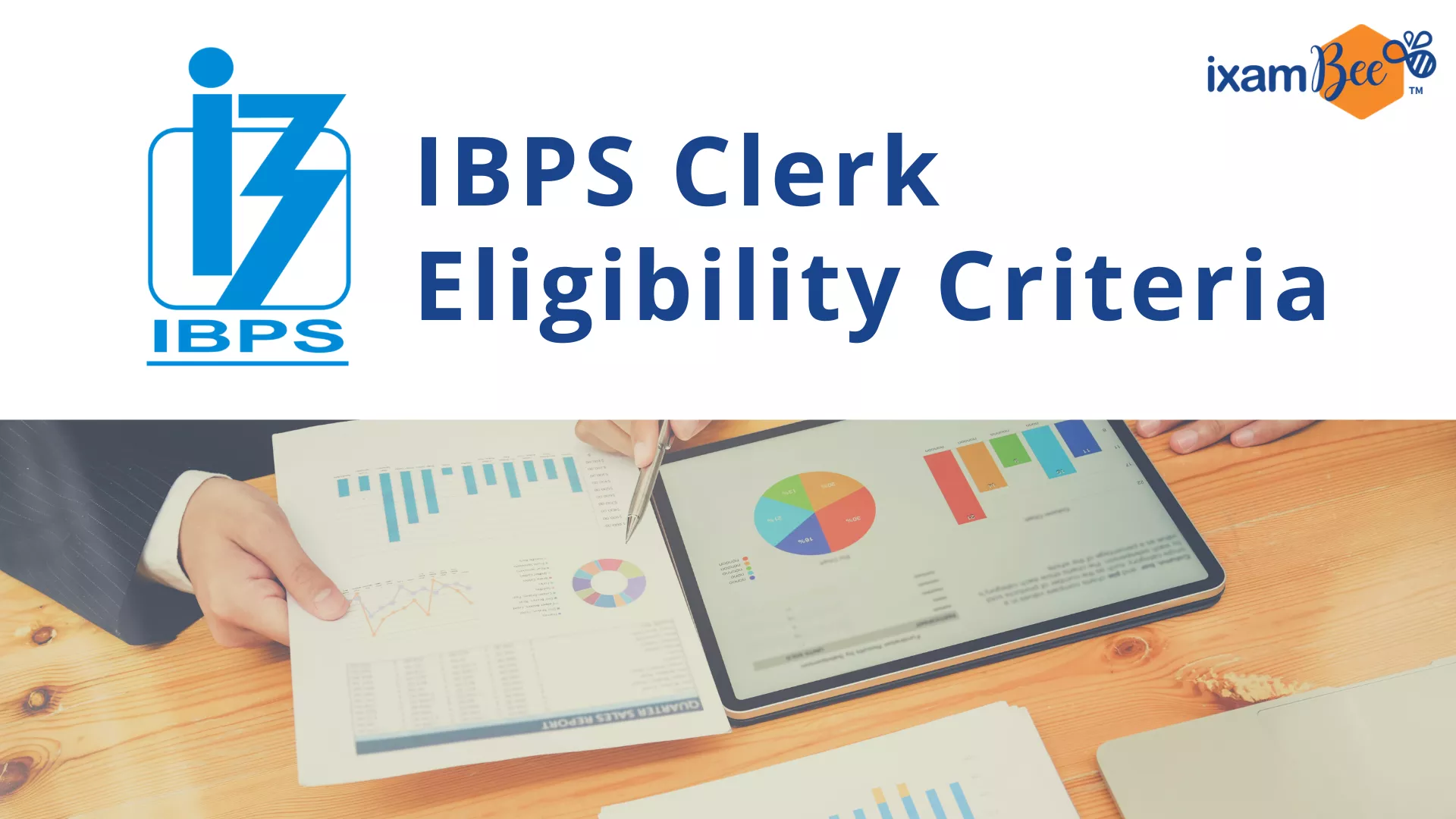 When you plan to prepare and appear for an important examination like IBPS Clerk, you need to make sure that you have complete information of the whole selection process starting from the registration/application till the final stage of the process. Before applying for IBPS Clerk exam 2021, you will have to ensure your IBPS eligibility for the clerk on various parameters and then move on with the IBPS Clerk application process.
Make sure to check out the IBPS Clerk 2021 vacancy state-wise so that if you have a clear idea about the difficulty level of the exam. If you are found to be ineligible at any point, your IBPS Clerk application will be rejected. You should be eligible on all aspects as per IBPS guidelines and requirements for IBPS Clerk 2021. IBPS Clerk eligibility criteria 2021 is provided in detail below:
IBPS Clerk Educational Criteria
If you wish to apply for IBPS Clerk exam 2021, you should possess a particular educational qualification to be eligible for the post. If you do not possess the required qualification, you will not be able to apply for the IBPS Clerk exam. IBPS Clerk 2021 is one of the most awaited examinations and most of the candidates will apply for it. Therefore, it is important that you do not miss the deadline for IBPS Clerk application after ensuring that you possess the required educational qualification. To apply for IBPS Clerk 2021, you should have a graduate degree in any discipline from a recognized university. The details of the IBPS Clerk eligibility criteria are as follows:
Post
Educational Qualification
IBPS Clerk

A Degree (Graduation) in any discipline from a University recognised by the Govt. Of India or any equivalent qualification recognized as such by the Central Government.
The candidate must possess valid Mark-sheet / Degree Certificate that he/she is a graduate on the day he/she registers and indicate the percentage of marks obtained in Graduation while registering online.

Computer Literacy:

Operating and working knowledge in computer systems is mandatory i.e. candidates should have Certificate/Diploma/Degree in computer operations/Language/ should have studied Computer/Information Technology as one of the subjects in the High School/College/Institute.
Proficiency in the Official Language of the State/UT (candidates should know how to read/ write and speak the Official Language of the State/UT) for which vacancies a candidate wishes to apply is preferable.
Ex-Servicemen who do not possess the above civil examination qualifications should be matriculate Ex-Servicemen who have obtained the Army Special Certificate of Education or corresponding certificate in the Navy or Air Force after having completed not less than 15 years of service in the Armed Forces of the Union as on 23.09.2021. Such certificates should be dated on or before 23.09.2021.
To attempt IBPS Clerk Free Mock Test, Please Check Here.
IBPS Clerk Age Criteria
To apply for IBPS Clerk, you should follow age criteria also apart from the educational qualification. This age will be reckoned as on the date mentioned in the official notification of IBPS Clerk 2021. When you apply for IBPS Clerk your age should be between 20 - 28 years, which implies that the minimum age at the time of the application should be 20 years and the maximum age should be 28 years failing which you will not be eligible to apply for the IBPS Clerk exam.
| Post | Age Criteria |
| --- | --- |
| IBPS Clerk | Minimum age - 20 years / Maximum - 28 years |
To check the IBPS Clerk Previous Year Cut off, Please check here.
IBPS Clerk Age Relaxation
Apart from the age criteria that IBPS mentions in its official notification, there is also another facility of age relaxation that is provided by IBPS. This age relaxation is provided to certain reserved categories. The relaxation period also differs according to the categories. The permissible age relaxation for various categories for IBPS Clerk exam is detailed below:
| Category | Relaxation |
| --- | --- |
| Scheduled Caste/Scheduled Tribe | 5 Years |
| Other Backward Classes (Non-Creamy Layer) | 3 Years |
| Persons With Disabilities | 10 Years |
| Ex-Servicemen / Disabled Ex-Servicemen | Actual period of service rendered in the defence forces + 3 years (8 years for Disabled Ex-Servicemen belonging to SC/ST) subject to a maximum age limit of 50 years |
| Widows, divorced women and women legally separated from their husbands who have not remarried | 9 Years |
| Persons affected by 1984 riots | 5 Years |
| Regular employees of the Union Carbide Factory, Bhopal retrenched from service (Applicable to Madhya Pradesh state only) | 5 Years |
Subscribe to IBPS Clerk 2021 Online Test Series based on the latest Exam Pattern and Syllabus

IBPS Clerk 2021 Related Quick Links